Ancient Rome Tour with Colosseum Arena Floor & Catacombs Tours
Save Money by Purchasing the Arena Floor Colosseum Tour with our Roman Catacombs Tour
Dedicate a day of your Roman holiday to the sites that made the Eternal city the historical hub it is today. Make your experience more memorable by skipping all the lines with your fun tour guide who will make you laugh and have you in awe at the same time. Allow the secrets of the Colosseum, Roman Forum, and Ancient Catacombs to be unveiled to you. Admissions Included.
Tour Details
Privileged Access
Santa Maria della Concezione dei Cappuccini
Private Luxury Transfer
Catacombs of Domitilla
Underground Ancient Basilica
Ancient Appian Way
Skip the line at the Colosseum
Colosseum Arena Floor:
1st and 2nd Levels
Arch of Constantine
Arch of Titus
Temple of Julius Caesar
Basilica of Maxentius and Constantine:
Did ancient Romans fill the Colosseum with water for mock sea battles? Did animals fight in the Colosseum in addition to the gladiators? How many bodies are buried inside of the Rome Catacombs? These are all questions that your storytelling guide can answer on your adventure through ancient Rome's top sites. This 8-hour tour includes:
Skip the line Rome Catacombs tour

Skip the line Colosseum Arena Floor Tour

Skip the line Roman Forum tour

A Fun, English-speaking guide

Maximum group size of 10
Updated Covid-19 Safety Requirements
By Italian Law, all persons entering museums (Colosseum Included) must have the following:
FFP2 or KN95 Mask
Covid-19 Vaccine Dose (Booster or Second Shot) in the Last 6 Months
Europeans can present the Super Green Pass (Reinforced Green Pass)
Non-Europeans can present a Government Issued Vaccine Card (CDC for Americans)
Upon booking, we will actively notify you of any changes or updates
Please note: Because some of the sites on this small group tour are religious, knees and shoulders must be covered for both men and women at all times. This dress code is strictly enforced and should you not comply, you run the risk of missing parts of the tour. We know that Rome gets quite hot during the summertime - please consider bringing a shawl/scarf/sweater with you to cover your knees and shoulders when necessary.
Capuchin Crypts
This crypt or contains the skeletal remains of 3,700 bodies believed to be Capuchin friars buried by their order. They were buried between the years 1500 and 1870, during which time the Roman Catholic Church permitted burial in and under churches. While it is a bit eerie, it is fascinating to learn the story behind it.
The underground crypt is divided into six chapels; Crypt of the Resurrection, Crypt of the Skulls, Crypt of the Pelvises, Crypt of the Leg Bones and Thigh Bones and Crypt of the Three Skeletons. Lit only by dim natural light seeping in through cracks and small fluorescent lamps, the crypt walls are elaborately decorated with skeletal remains.
Catacombs of Domitilla
In ancient Roman times, Paganism was the main religion at large, and those who practiced Christianity were ostracized and even persecuted. Because cremation was against Christian beliefs, there was a demand for an area for the Christian people to bury their dead. They also wanted to keep a low profile, since in theory, their religion was illegal.
The Rome Catacombs were built not only as a burial space, but as a safe haven for Christian people to practice their faith in solitude. During your visit, you will see ancient frescoes painted on the underground walls, including a very early version of The Last Supper. You may also see a live mass happening in a room or two.
Skip the Line Colosseum Arena Floor Tour
Taking a Colosseum tour while in Rome is obviously a must, but what makes this visit special? On this ultimate Colosseum visit, you'll be able to step out onto the Arena Floor where gladiators once fought to their victory (or demise). This Privileged Access to the Colosseum also allows you to enter the Flavian Amphitheater through the back door, allowing for an extremely swift and hassle-free entry.
You will also visit the first and second tiers of the Colosseum, where Rome's most noble citizens sat to watch the gruesome gladiator matches. After learning about the action-filled rituals of ancient Roman entertainment, it's time to move onto the Roman Forum.
Ancient Roman Forum
Want to trace the steps of Julius Caesar? Here's your chance. Just a short walk from the Colosseum, visit the ancient Roman Forum, the area that used to serve as ancient Rome's political hub. Not only will you visit the Forum's main archaeological highlights such as the Arch of Titus and the Roman Senate House, but also, you'll hear some of the fascinating stories that keep bringing travelers back to visit these structures.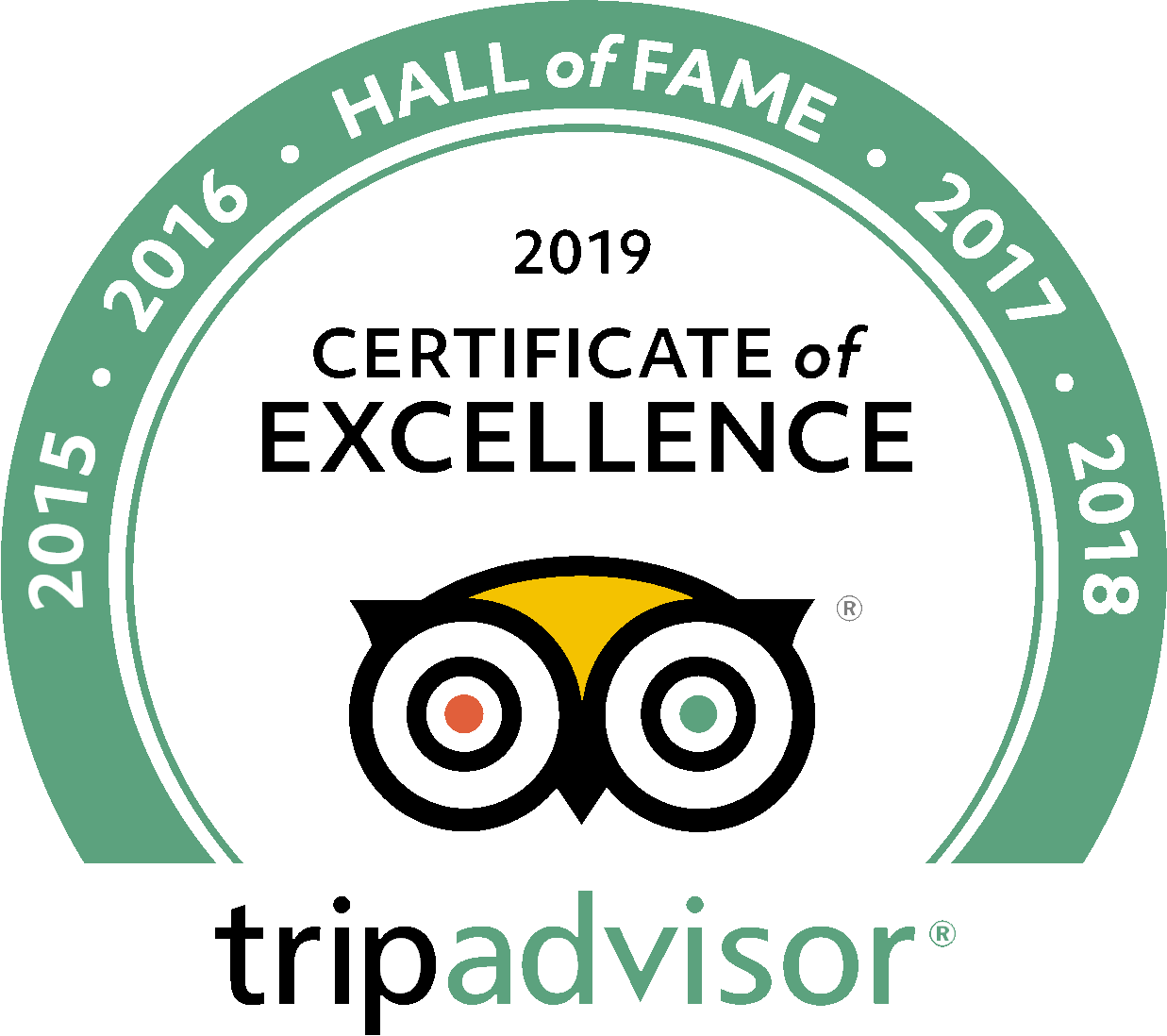 See what people are saying
8 total reviews
Leave a review
Average customer rating
4.88 / 5 based on 8 total reviews
History buff's dream come true
This is a history buff's dream come true. My wife and I booked a couple of tours but this is the one I was most excited for. It was money well spent!
Perfect for History Lovers
As a person who loves ancient history, I came to Rome so excited to experience the past. Our tour guide told us many stories of how life was in Ancient Rome, and also provided us with so much other fascinating facts that I'll never forget. This tour was the highlight of my time in Rome.
Great!
Our guide was super smart and down to answer all my dumb questions. Really unique experience!
Frequently Asked Questions
Where to meet?
Piazza Barberini - in front of the Fontana del Tritone. A representative will be there holding a sign with our company name on it.
What to bring?
Wear comfortable shoes. In summer, bring sunscreen. In Spring and Autumn bring a light jacket.
Will we see bones?
Yes! This tour visits the Church of Santa Maria della Concezione which houses a 17th-century ossuary under it. There you will see the bones of around 4,000 Capuchin friars!
Why doesn't this tour run on Sundays?
Via Appia Antica, the road we travel on to access the Catacombs, is closed on Sundays.
Why does my kid 6 or under have to pay? C'mon!
Sorry about this. We're parents too and we understand! Unfortunately, they must be seated due to traffic regulations so they take up a seat in our vehicle. We even bring a car seat for children who require one. If it makes you feel any better, we don't make money off your kids for this tour.
Is there a dress code to enter the religious sites on this tour?
We ask both men and women to cover knees and shoulders, otherwise you may be refused entry to religious sites and miss out on a portion of your tour. We understand the summers in Rome can be hot, so a great alternative is to bring a shawl/scarf/sweater with you. That way, you can cover your knees and shoulders when necessary.
What if the Arena Floor is Closed?
Sometimes the Colosseum closes down access to restricted areas with very little notice. This could be due to rain or some sort of repair going on. In this case, we will visit other areas and the tour will run with the same duration. Sorry, but we do not offer a refund if the Arena Floor is closed.
What if I'm not sure about my mobility?
If you have any doubts about your mobility, we strongly suggest you take a Private Colosseum Tour.
Does my tour still run if it rains?
We run guided tours rain or shine. In cases of heavy rainfall, the Colosseum management may close the Arena Floor at the last minute for safety. We do our best to make alternate Arena Floor arrangements, but we cannot guarantee a substitute date. If your group is subject to closures by the Colosseum and does not get access to the Arena Floor, we still continue on a 2.5-hour tour of the Colosseum and Roman Forum. There is no refund given if the arena is closed for this tour.
What to bring?
Wear comfortable shoes. In summer, bring sunscreen. In Spring and Autumn bring a light jacket.
Where to meet?
Piazza Barberini - in front of the Fontana del Tritone. A representative will be there holding a sign with our company name on it.
What Catacomb does this tour visit?
Usually the Catacombs of San Domitilla, although if there is any closure we will substitute the site with another catacomb site nearby.
I have trouble walking? Is this tour for me?
If you have any doubts about your mobility, we strongly suggest you take a Catacombs Private Tour.
Can I visit the Catacombs at night?
Absolutely! Check out our VIP Rome Catacombs Night Tour with Capuchin Crypts.
show more frequently asked questions