Use code SAVE5 when you buy 2 or more tours to save 5%
Free 24hr cancellation on small group tours!
Learn More
Early Morning Vatican Gold Tour with Sistine Chapel
The Earliest of All Early Access Vatican Tours
Only a select few tour providers can enter the Vatican Museums a full 90 minutes before the general public. As one of the first to enter the Sistine Chapel that day, enjoy the Vatican with only a few other groups inside.
Tour Details
Super early 7:30AM entry time
Candelabra Gallery
Gallery of the Tapestries
Gallery of Maps
Without the crowds
One of the first to enter the Sistine Chapel
Skip the line to the Basilica
St. Peter's Basilica
Papal Tombs
The start time of this special tour guarantees the shortest security wait time of all Vatican tours. Joining the Vatican Gold tour gets you early access to the museums at 7:30 am, an hour and a half before the doors open to the public. This is the most exclusive early morning Vatican tour available. This 2-hour tour includes:
Skip the line Vatican tickets
A highlights visit to the museum's three main galleries
Exclusive Sistine Chapel tour
Access to St. Peter's Basilica & Papal Tombs
A hand-picked and professional English-speaking Guide
Want to skip the line at the Vatican without having a guided tour? Click here for skip the line Vatican tickets.
Highlights of the Vatican Museums
Enter at 7:30 am and cruise past thee Vatican ticket office, as the VIP you are. Follow your guide through the Candelabra Gallery, Gallery of the Tapestries and Gallery of Maps. Admire the ancient Roman and Greek statues, the Flemish tapestries created by Raphael's students and the gorgeous topographical depictions of Italy. You'll hear all about the best of these treasures from your expert guide.
Sistine Chapel at its Least Crowded Time
Tour the Sistine Chapel at its finest, only a few other tours groups inside. Since we are one of the very few companies to be granted this rare and exclusive early morning entrance, you get to visit the Sistine Chapel in total peace and serenity. If you've ever seen the Sistine Chapel during normal hours, then you know what an incredible opportunity this is.
Please note: The Sistine Chapel is a place of worship, therefore, speaking inside is not allowed. Men and women must cover their knees and shoulders before entering. We understand the summers in Rome get hot, a good alternative is to bring a scarf or shawl to cover up with before you enter.
St. Peter's Basilica and Bernini's Baldacchino
Did you know St. Peter's Basilica took 120 years to build? Now's your chance to skip the line and enter through a special door to continue your ultimate VIP Vatican tour. Contrary to other Vatican tours, this exclusive tour allows you to see how the chapel sounds and looks when mass is taking place.
This is because the Vatican Gold Tour enters at a time when mass often takes place. In order to respect those taking part in mass, it's not possible for guides to speak inside the Basilica at this time of the morning. Because of this, your guide will explain St. Peter's Basilica and the Papal Tombs before the group enters the church.
If your Vatican tour lands on a Wednesday, St. Peter's is not open for tours due to the weekly Papal Audience. On this occasion, your guide will take you to visit even more masterpieces and hidden gems inside the Vatican Museums.
Important: Remember, it isn't possible to return to the Vatican Museums from St. Peter's Basilica. If you want more time inside the museums, you must forgo the visit to St Peter's Basilica. Also, if you'd like to stay in St. Peter's Basilica longer, don't leave with the guide to take photos in the piazza. Because the security line is long and re-entry on your own is not recommended, we suggest you spend at least 30 minutes inside St. Peter's and explore on your own after the tour concludes on the terrace outside.
What you get with this tour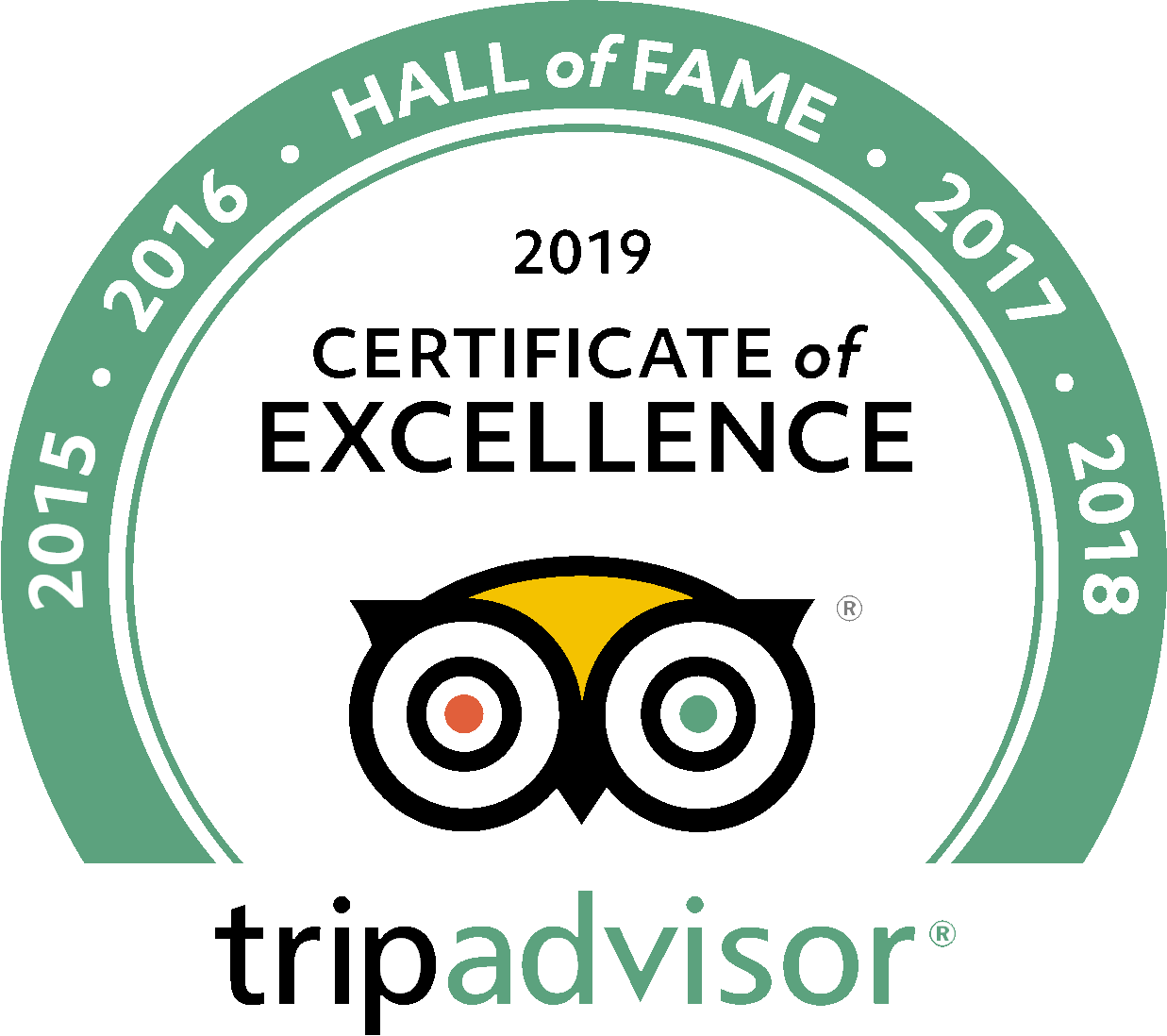 See what people are saying
64 total reviews
Leave a review
Average customer rating
4.98 / 5 based on 64 total reviews
The best tour we had in all of Europe!
Our tour guide, Marrissa (spelling?) - brought the Vatican to life! She was so interesting and charming that it was our favorate tour. Thank you for being so passionate about art and history.
Reviewed by
Theresa Madden
Absolutely the greatest
Fabby was woderful. She not only have us guidance on the wonders and beauties of the Vatican and Sistine Chapel she also shared the histories of the people behind those wonders. We fell in love with her.
Great Tour
Highly recommend this tour as it gets you into the Vatican museum before almost everyone else and is the perfect length of time. Our guide, Lucina, was terrific and really took care of us! Only way to see the Vatican unless you are a museum nerd.
Reviewed by
Michael Burzminski
Frequently Asked Questions
Where to meet?
Between Hotel Alimandi and Caffé Vaticano, at the top of the big staircase (Viale Vaticano, 100). A representative will be there holding a sign with our company name on it.
What to bring?
Wear comfortable shoes because you'll be on your feet for the length of the tour. Also if you're wearing summer clothes because it's hot in Rome, bring something to wrap around yourself before you enter the Sistine Chapel or St. Peter's Basilica.
Q: Does this tour always include St. Peter's Basilica?
A: St. Peter's Basilica is closed on Wednesday mornings due to the Papal Audience. We still run the tour because it might be your only day in Rome! Instead, we visit some of the most iconic statues in the world and Emperor Nero's enormous marble bathtub.
Q: Does the tour go inside at 7:30 am without waiting in any lines?
A: Yes! Enter the museums through the "center lane". Individuals enter through the left lane. Tour operators enter in the right lane. We enter through the center lane for this tour which lets us inside 90 minutes before individuals and 30 minutes before other tour operators.
Q: What are the chances my tour will be canceled or the Vatican will close something.
A: We run the tour rain or shine all year round. Although it is rare, sometimes part of the Vatican City closes for special religious events. If an area normally covered on a tour is closed, our guide will still provide explanations of the closed areas from outside. Plus, we will show you an extra site or gallery to compensate.
Q: I have some doubts about my mobility. Is this tour right for me?
A: If you have any doubts about your mobility, we strongly suggest you take a private Vatican tour.
Q: Is there a way to see the Vatican without a guided tour?
A: Of course. Click here for skip the line Vatican tickets.
Q: Does this tour always visit every artwork listed?
Often artwork undergoes restorations or is loaned to another museum as an exhibit. Our itinerary will include the stop if it is open to be seen. If not, we will add a substitute.
See more frequently asked questions