Venice has more than 100 minor islands—all worthy of a visit. So which ones should you see? Make sure Burano, Murano, and Lido are on your list, but also the small islands of Torcello, San Michele, and Pellestrina. In this article, we cover what you need to know about how to visit these Venice Islands.
---
Pro Tip: Planning what to do on your trip to Venice? Bookmark this post in your browser so you can easily find it when you're in the city. See our comprehensive guide to Venice for more planning resources, our top Venice tours for a memorable trip, and how to see Venice in a day.
How Many Islands Are There In Venice?
Did you know Venice is not limited to just one island cluster? There are 118 islands in Venice! If you're planning to visit, make sure Burano, Murano, and Lido are on your list. But don't forget the small islands of Torcello, San Michele, and Pellestrina.
How To Get To The Venice Islands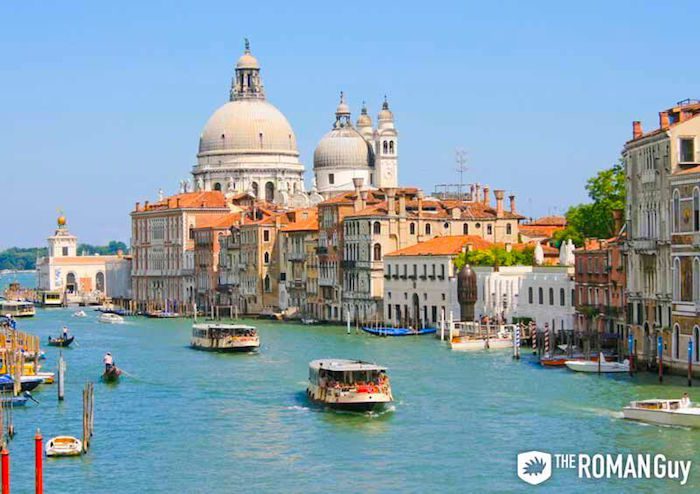 Ferry boats in Venice are like the subway in New York City. If you want to reach Venice islands by public transport, taking a ferry boat is the most efficient way to go.
All lines are active from 6 am until 10:30 pm every day (with exceptions during the holidays). Tickets can get quite expensive, so if you're touring more islands, it's best to get a 24-hour ticket for €24 or a 12-hour ticket for €18.
Vaporetto (Water Bus)
If you're going to Murano or Burano, you can hop on the Vaporetto (ferry) at Venice's San Zaccaria stop, which is near St. Mark's. The trip takes 40 to 50 minutes, and we recommend the day pass.
Address: Fermata Vaporetto San Zaccaria
The Islands of Venice
Murano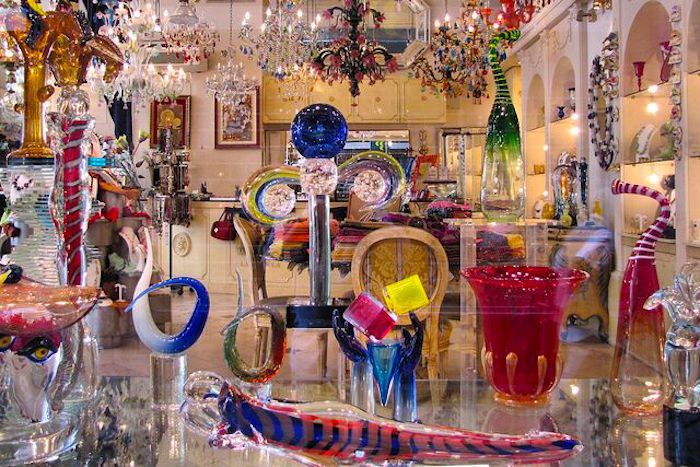 Internationally known for its talented glass makers, Murano is the perfect Venice island to shop for unique souvenirs. Here you'll find precious glass-blown artifacts and Venetian murrine, incredibly rare charms of colored patterns made in a glass cane.
While in Murano, visit the Museum of Glass to learn where this local tradition came from. Before you leave, don't forget to enter the Basilica dei Santi Maria and Donato to marvel at its mosaic floor.
Address: Museum of Glass | Basilica dei Santi Maria and Donato
Burano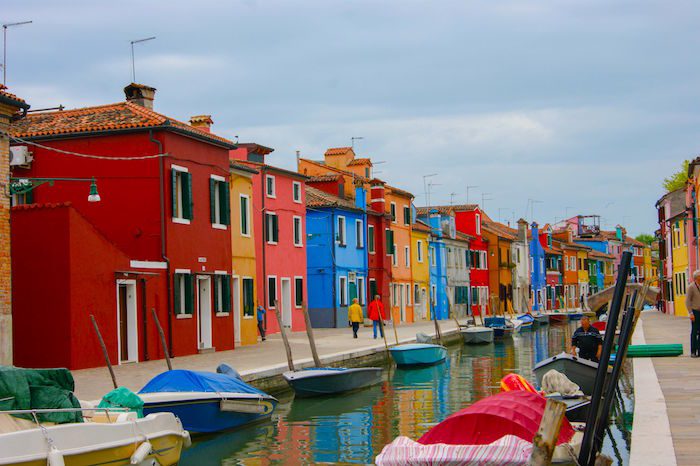 This colorful island is probably the most photographed one in Venice. You'll instantly recognize it from afar thanks to its brightly colored houses. In fact, many legends say they served as lighthouses so that sailors and fisherman could find their homes in thick fog.
Burano is also famous for its beautiful handcrafted embroidery and lace, so make sure to get some as souvenirs for craft lovers.
Not ready to book a tour? Check out our article on the best Venice tours to take and why.
Lido di Venezia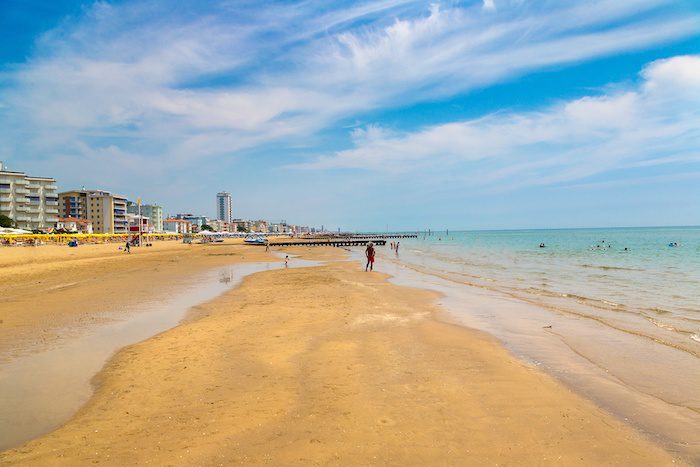 If you're passionate about the film industry, you'll know Lido di Venezia. It hosts the International Film Festival every year in early September. At this time of the year, expect to spot lots of celebrities and large crowds too.
Popular Venice Tours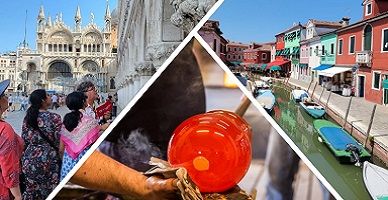 Best-Selling Tour
Ultimate Venice in a Day with Murano and Burano
The ultimate tour of Venice. You'll get skip-the-line access to the most important buildings in Venice, plus a gondola ride, and private transportation to the islands of Murano and Burano. It's a full day of touring that will make for the best memories in Venice ever.





See Prices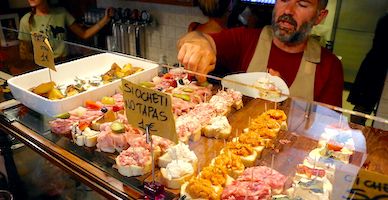 Authentic Experience
Venice Local Evening Food Tour in Cannaregio
People who say Venice is too touristy have not done enough research. Cannaregio is an amazing break from the crowds and our food tour is the most authentic way to experience it. Taste Cicchetti and other Venetian specialties with tons of wine! You'll leave with a full stomach! Plenty of Food and wine included!





See Prices
Not ready to book a tour? Check out our article on the best Venice tours to take and why.
San Giorgio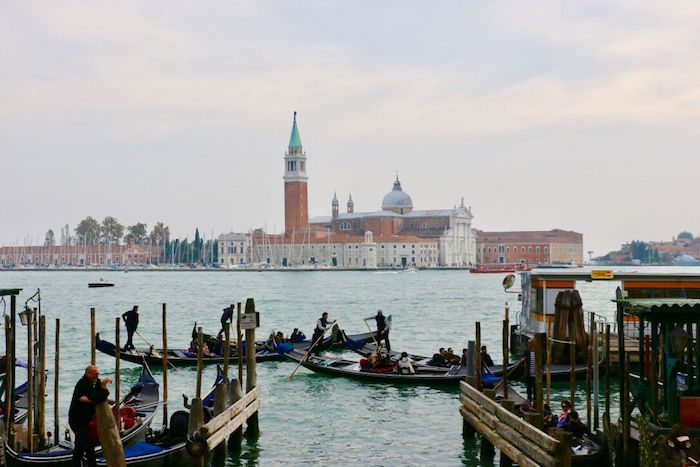 The best spot to admire the little island of San Giorgio is from the top of St. Mark's Bell Tower. It's also worth a visit! Very rich in history, it was founded in the eighth century by a noble family called Memmia.
In the following centuries, a Benedictine monk built the monastery of San Giorgio Maggiore, now a must-see attraction while touring Venice islands!
Address: Church of San Giorgio Maggiore
Pellestrina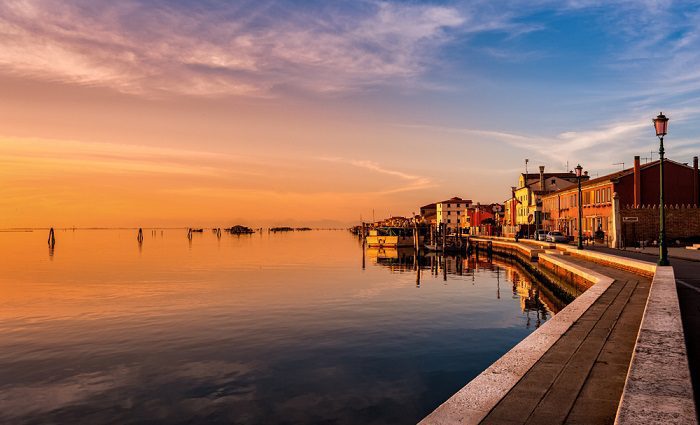 If you want to experience the authentic Venetian lifestyle, visit Pellestrina. A fortified island right next to Lido di Venezia, it's populated mainly by fisherman and farmers who live in small colorful houses.
From Pellestrina, you'll witness some of the most amazing sunsets in the lagoon, so consider paying a visit if you're in Venice during summer!
Sant' Elena
This is one of the most ancient islands in the Venice lagoon. It has a monastery built around 1176 to accommodate pilgrims traveling to the Holy Land.
However, during the Serenissima Republic, it was used for military reasons. Later, to store crops in wartime. Nowadays, it hosts one of the main soccer fields in Venice—the Pier Luigi Penzo stadium—and the Naval College.
San Michele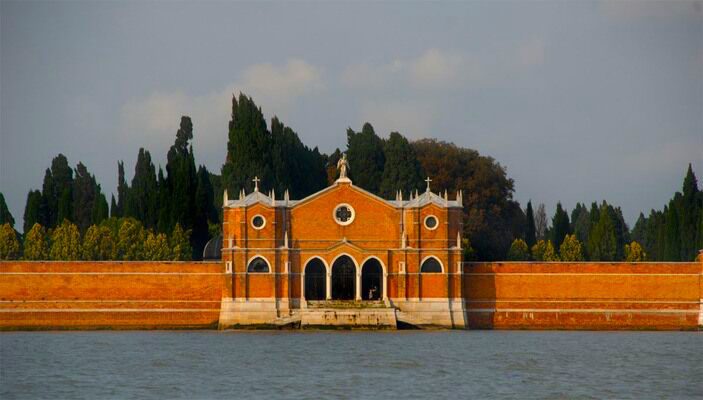 This Venice island holds the monumental cemetery of Venice. Among the many celebrities and public figures resting here, you'll find the composer Igor Stravinsky and poet Ezra Pound.
La Giudecca
The original name of this elongated island is Spina Longa (long spine). It's the longest of the Venice islands and the closest to the mainland. The current name comes from giudeo (Jew) and refers to the Jews that originally populated the island.
Today, La Giudecca is a nice residential area formed by eight minor islands and covered with orchards, gardens, and new residential compounds.
Sant'Erasmo
You'll be able to spot this wide island from the airport, as it's the closest one. Locals call Sant'Erasmo "the orchard", as all fresh produce sold on the island is locally grown.
While walking around this Venice island, enjoy the views of endless crop fields, vineyards, orchards, and canals of course!
San Servolo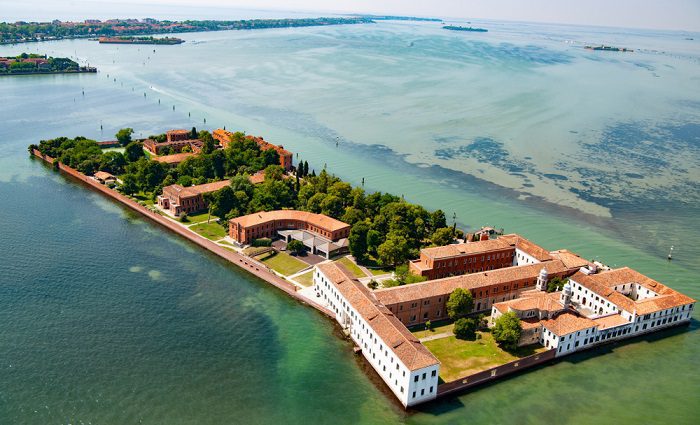 In between Lido di Venezia and St. Mark's, San Servolo is a central island that is used as the main International University Campus in Venice. It is worth visiting and now operates as museum open to the public.
Here are the main ferry boat lines:
T

o reach Burano, Murano and San Michele from Fondamenta Nove

: Line 12
T

o reach Murano from the train station Santa Lucia

: Line 4

To reach Lido di Venezia from the bus station Piazzale Roma

: Line 5

To reach Murano from St. Mark's Square: Line 14
Schedules and stops can be quite confusing for a foreigner, so we still suggest having a local professional take care of your Venice islands tour. Reach out to our trip planning department, or check out our Venice Murano and Burano private tour.
Not ready to book a tour? Check out our article on the best Venice tours to take and why.