Use code SAVE5 when you buy 2 or more tours to save 5%
Free 24hr cancellation on small group tours!
Learn More
Vatican Highlights with Rome Walking Tour
See the Vatican and Rome's downtown sites
On this full Rome itinerary, avoid the lines and crowds at the Vatican Museums with VIP access to the Sistine Chapel and St. Peter's Basilica. Then, visit more of Rome's popular spots: Castel Sant'Angelo, Piazza Navona, Pantheon and Spanish Steps.
Tour Details
Skip the Line Vatican Tickets
Main Galleries
Sistine Chapel
St. Peter's Basilica
Castel Sant'Angelo
Piazza Navona
Pantheon
Gelato Stop
Trevi Fountain
Spanish Steps
On this guided tour, you will enter the Vatican museums at 8 am, a full hour before the general public is allowed to enter. Explore the Vatican's main galleries, Pinecone Courtyard, Sistine Chapel & St. Peter's Basilica. Then, embark on a guided tour of central Rome's main landmarks, Castel Sant'Angelo, Piazza Navona, Pantheon and Spanish Steps. This 5.5-hour tour includes:
Skip the line Vatican tickets
Meet at 7:30 am for entrance just after 8:00 am
Michelangelo's Sistine Chapel
English-speaking guide with expertise in art history
A guided tour of St. Peter's Basilica (except on Wednesdays)
Guided walking tour of top Rome sites
Short delays at the security check may occur during the busiest months, June and July. We have a team of experts at the Vatican every morning to help our groups avoid delays as much as possible.
Want to skip the line at the Vatican without having a guided tour? Click here for skip the line Vatican tickets.
Skip the Line Vatican Tour
As an accredited tour operator, we're able to enter the Vatican museums a full hour before the general public can enter. On this Vatican visit, you'll experience the best of the Museums in under 3 hours.
First, explore the Vatican's main galleries: the Gallery of Maps, Gallery of Tapestries and Candelabra Gallery. Not only will you explore the impressive statues and artwork commissioned by Pope Leo XIII in the Candelabara Gallery, but explore massive topographical and Catholic tapestries in the the other two primary galleries.
Sistine Chapel
Seeing the Sistine Chapel before the crowds start pouring into the museums is paramount to an excellent Vatican experience. That's why we aim to get you to the Sistine Chapel as soon as we can on this tour, in order for you to see the magnificent place of worship with the least amount of people.
Before you go inside, your guide will explain the many frescoes you'll see within the Chapel's walls and ceiling, including The Creation of Adam and The Last Judgment of course. As the Sistine Chapel is a place of prayer, speaking inside is forbidden. You will have plenty of time to silently reflect on the awe-inspiring frescoes inside.
Please note: The Sistine Chapel is a sacred place, so visitors are required to have their knees and shoulders covered when inside. Failure to do so will result in refused entry to a portion of the Vatican tour. During Rome's hot summer months, consider bringing a shawl or sweater for covering yourself when necessary.
St. Peter's Basilica
Lines to enter St. Peter's Basilica without a guided tour can last for hours. This is why visiting with a tour operator like us is awesome--we take you through a special door in the Sistine Chapel directly to St. Peter's so waiting in line is an afterthought. With your guide, you'll visit the most famous artworks inside of the Basilica, including Michelangelo's Pieta and Bernini's Baldacchino.
Castel Sant'Angelo
After your Vatican visit, you'll begin your walking tour of Rome's top sites. About a 10-minute walk away, visit a mausoleum built for Emperor Hadrian back in 135 A.D. Converted into a papal fortress in the sixth century, Castel Sant'Angelo now functions as a national museum, housing artwork, prison cells, papal apartments and even a torture chamber. Your guide will walk you through the intriguing details of this Roman landmark as you pass by.
Piazza Navona
Your next stop will be the charming Piazza Navona, an area marked by its beauty and culinary delights. You'll notice that the piazza takes on the shape of a race track, which is exactly what it used to be. The square was built atop one of ancient Rome's most popular arenas, the Stadium of Domitian, which hosted gladiatorial events, similar to the Colosseum. Your guide will the best stories behind this gem and explain the significance of the piazza's centerpiece, the Egyptian Obelisk.
Pantheon
Often referred to as Hadrian's Temple, the Pantheon is a staple in terms of sites to see in Rome. When you arrive, you might notice that you've seen countless modern buildings modeled after it, like the U.S. Capitol. For centuries, the Pantheon's dome was considered the largest in the world, made unique by its oculus in the center. You'll learn all about the Pantheon's significance to the city, and more about how many attempts it took to actually build this architectural wonder.
Gelato
At this point, you've already explored the Vatican and much of Rome's Centro Storico neighborhood. Why not stop for a sweet treat to fuel you for the rest of your tour? You deserve it.
Trevi Fountain
Continue through central Rome to the intersection where three roads meet. Trevi actually translates to "three roads," giving name to Rome's most famous fountain. After learning about the magnificent baroque fountain symbolizing the changing tides of the ocean, stop to throw a coin in and wish for your return to the Eternal City.
Spanish Steps
For your final stop, visit Rome's most opulent district, home to beautiful hotels and luxury shopping. The elaborate Spanish Steps will catch your eye, leading to the Trinita dei Monti church. Piazza di Spagna gets its name from its proximity to the Spanish Embassy to the Holy See. After exploring the Fountain of the Longboat and learning a little about some of the area's new rules (like not being allowed to actually sit on the steps), it's time to say arrivederci.
What you get with this tour
Friendly English-speaking guide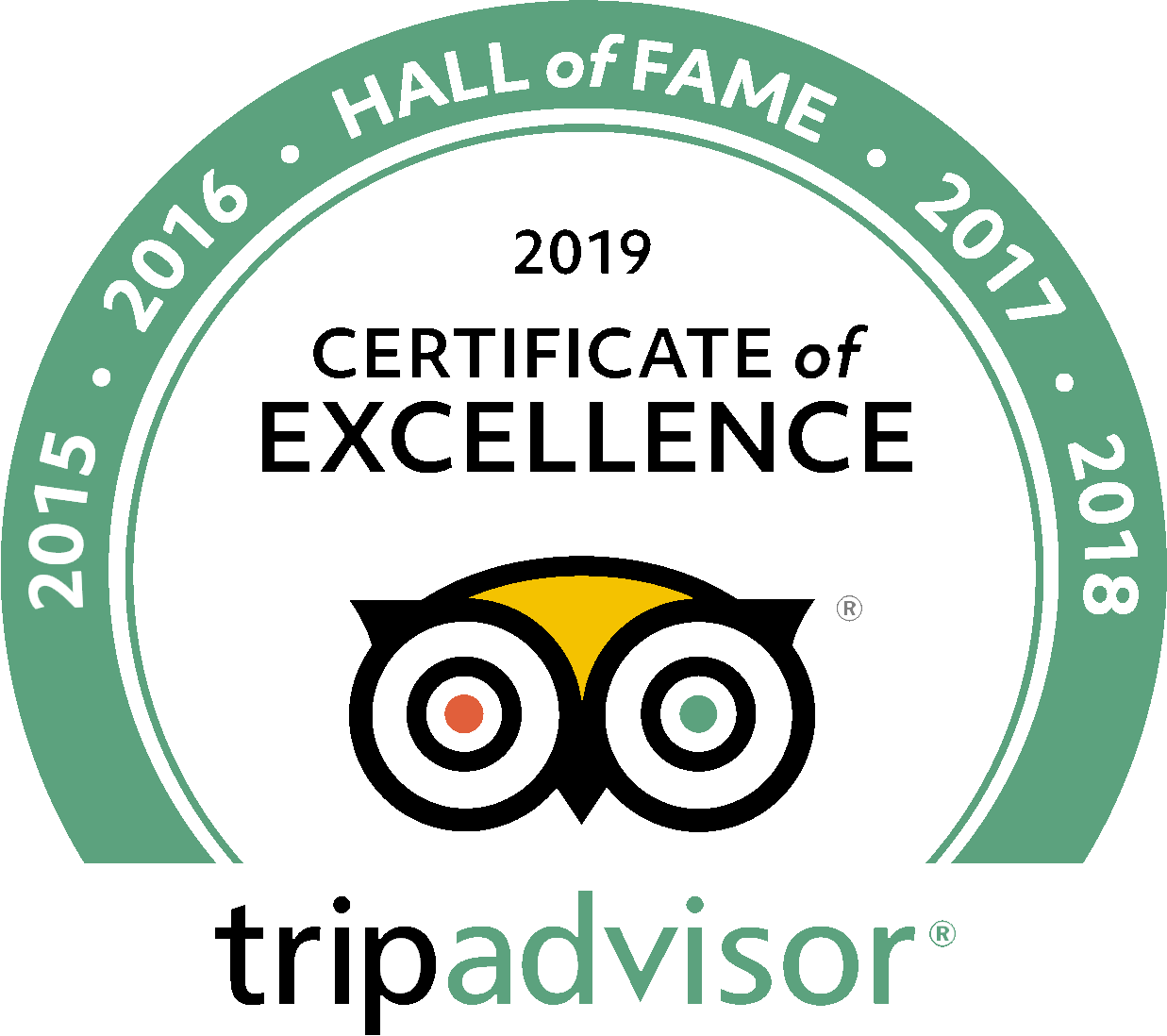 See what people are saying
10 total reviews
Leave a review
Average customer rating
5.00 / 5 based on 10 total reviews
Perfect day!
This tour took us everywhere that we wanted to go in Rome. We didn't have to wait in any lines which made the experience feel very exclusive. All the highlights that we wanted to see all in the same tour!
Reviewed by
Chelsea Rhoades
100% recommend
My wife and I had a wonderful time on this tour. It's always been our dream to throw a coin in The Trevi Fountain, which we got to do! We've also always wanted to visit the Vatican, and doing so was a beautiful, religious experience for us. This tour incorporated all the reasons we came to Rome, and we definitely recommend it.
Everything we could ask for
This tour was perfect for us because we got to not only visit the Vatican, but also visit other famous sites in the city. The tour guide blew us away from all of her knowledge of this beautiful city and its rich history! This tour was a great way to hit multiple attractions off our bucket-lists.
Frequently Asked Questions
Where to meet?
Between Caffé Vaticano and Hotel Alimandi, at the top of the big staircase (Viale Vaticano, 100). A representative will be there holding a sign with our company name on it.
What to bring?
There's no need to dress like the people who live in Vatican City, but you are asked to avoid wearing short pants and dresses that expose your knees, and tank tops that expose your shoulders. You can always bring a shawl or sweater to cover your shoulders inside during summer months. Comfortable shoes are recommended for walking tours. The Vatican forbids the use of tripods inside the Museums and the carrying of large backpack. We kindly ask you to leave these items at your accommodation.
Q: Does the tour go inside at 7:30 am without waiting in any lines?
A: As an accredited tour operator we do not have to wait in the regular ticket line, but we still have to wait in a security line. For this reason, we leave the meeting point as early as possible and get in the security line reserved for tour operators. The doors open for us at 8 am, an hour before the general public.
Q: What are the chances my tour will be canceled or the Vatican will close something.
A: We run the tour rain or shine all year round. Although it is rare, sometimes part of the Vatican City closes for special religious events. If an area normally covered on a tour is closed, our guide will still provide explanations of the closed areas from outside. Plus, we will show you an extra site or gallery to compensate.
Q: I have some doubts about my mobility. Is this tour right for me?
A: If you have any doubts about your mobility, we strongly suggest you take a Private Vatican Tour.
Q: Does this tour always visit every artwork listed?
Often artwork undergoes restorations or is loaned to another museum as an exhibit. Our itinerary will include the stop if it is open to be seen. If not, we will add a substitute.
See more frequently asked questions