Private Paris in a Day Tour with Louvre, Eiffel Tower, and Montmartre
See the most iconic Paris sites and cruise down the Seine in just a day with a dedicated local guide
Want to see the best of Paris in just one day, at your own pace and with your own private guide? This private Paris in a day tour was made for you! Join an engaging guide who knows this city inside out, and enjoy a full day tour of the most famous attractions of Paris. Skip the line at the Louvre, visit iconic sites such as Notre Dame, stroll through local neighborhoods, cruise along the Seine River, great views of the Eiffel Tower. Private Paris tours don't get better than this!
Private Paris in a Day tour
Montmartre neighborhood
Skip-the-line Louvre Museum tour
Mona Lisa
Notre Dame
Latin Quarter
Eiffel Tower ( Outside Only)
Seine River cruise
Imagine yourself cruising along the River Seine during an incredible day filled with the art, culture, and the most famous attractions in Paris. With your personal local guide, enjoy the ultimate private tour of Paris. Beginning in Montmartre, you'll head through the city on a walking tour, with train tickets included to get you around Paris like a local. Skip the line for the Mona Lisa, stroll through the Latin Quarter, enjoy a boat tour, and finish your day with fascinating stories about the Eiffel Tower. At the conclusion of the tour, your guide will show you where you can buy tickets if you would like to ascend the Eiffel Tower, or somewhere you can enjoy a glass of wine after a day seeing this marvelous city.
With your own dedicated guide, this intimate Paris tour gives you the flexibility to move at a pace that suits your group or family, and your guide can easily tailor the tour to your wants and needs.
Private Paris in a Day Tour Description
Your 6-hour full day private tour includes:
Guided walking tour of the Latin Quarter and Montmartre neighborhoods

Visit Sacre-Cœur and see Notre Dame Cathedral (from the outside)

Skip-the-line Louvre ticket and guided tour

Free time in Paris for lunch (not included)

A 1-hour river cruise on the Seine

Metro tickets included

An engaging, English-speaking private guide
Please note that the order of this tour could be different based on your preferences and ticket times for the Louvre.
Montmartre and Sacre-Cœur
Home of the Moulin Rouge, Montmartre is Paris' famous art district. Your guide will show you the best of the neighborhood this morning, and you'll learn the best spots to return to if you're planning a big night out in the city. In addition to the nightlife of the neighborhood, Montmartre was also the epicenter of the Belle Époque.
Once home to Renoir, Van Gogh, Picasso, and Modigliani, the neighborhood produced countless famous pieces of art between the 1870s and 1920s. You will pass the café where Van Gogh painted one his most scandalous works—he dared to paint a woman reading!
After visiting the Basilica of the Sacre-Coeur, see the Wall of Love, a large mural expressing love in many languages. An example of Montmartre's great street art, it is a great appetizer to the more traditional works at the Louvre.
Louvre Museum Tour with Mona Lisa
Skip past the famously long lines at the Louvre and see the museum's most influential works on a tour of the Louvre. These works include the two of the most important Greek statues still standing: the Venus of Milo and The Winged Victory of Samothrace. These two famous statues are full of mystery and history, and you guide will bring them to life with stories of their meanings and origins.
You'll also see Eugene Delacroix's Liberty Leading the People. A symbol of French independence, strength and culture, it is the most politically important work at the Louvre. The painting is the most famous artistic depiction of the French Revolution and is often compared to the Washington Crossing the Delaware piece found in New York at the Metropolitan Museum of Art.
But the highlight for many is of course the Mona Lisa. Leonardo Da Vinci's masterpiece (called La Gioconda in Italian), portrays the wife of a Tuscan aristocrat named Francesco del Giacondo. Though she has been in the Louvre for over 200 years, the portrait became famous when it was stolen in 1911 in a global scandal. Now she is protected with bulletproof glass and personal body guards, and is insured for a whopping $800 million!
Notre Dame and the Latin Quarter
Though Notre Dame is not expected to reopen from its tragic fire until 2024, your private guide will lead you past the great Gothic church taking in its immense beauty. Crossing the Seine from Notre Dame, you will see the influential Shakespeare and Company. Both a bookstore and café, it is full of history. Both Ernest Hemingway and James Joyce would hang out, drink coffee, and write their stories from the scenic café looking over the river and Notre Dame.
From the café, you will head through the Latin Quarter home to the world famous Sorbonne university. A cultural center for centuries, take in the shops and sites of the neighborhood. From their you will hop on the metro to the Eiffel Tower for the final stretch of the day.
Seine River Cruise
Sit back and relax with beautiful views along the Seine. Paris river cruises are a great way to take in the ambiance of the city and get a taste of the luxury that Paris is known for. Cruise around the city and get a new perspective on the iconic landmarks, including the Louvre, Musée d'Orsay, Notre Dame, and of course, the Eiffel Tower in all its glory.
The iconic Eiffel Tower
Led by your private guide, you'll head to the pièce de résistance of this Paris in a Day Tour. What better way to finish your day by hearing stories of the most iconic monument in the city. After explaining the monument from the ground, your guide will show you where you can purchase tickets if you would like to ascend. If you had enough for one day, then your guide can give you some recommendations on where to have a nice glass of French wine.
What you get with this tour
Guided walking tour of the Latin Quarter and Montmartre neighborhoods
Visit Sacre-Cœur and see Notre Dame Cathedral (from the outside)
Skip-the-line Louvre ticket and guided tour
Free time in Paris for lunch (not included)
A 1-hour river cruise on the Seine
An engaging, English-speaking private guide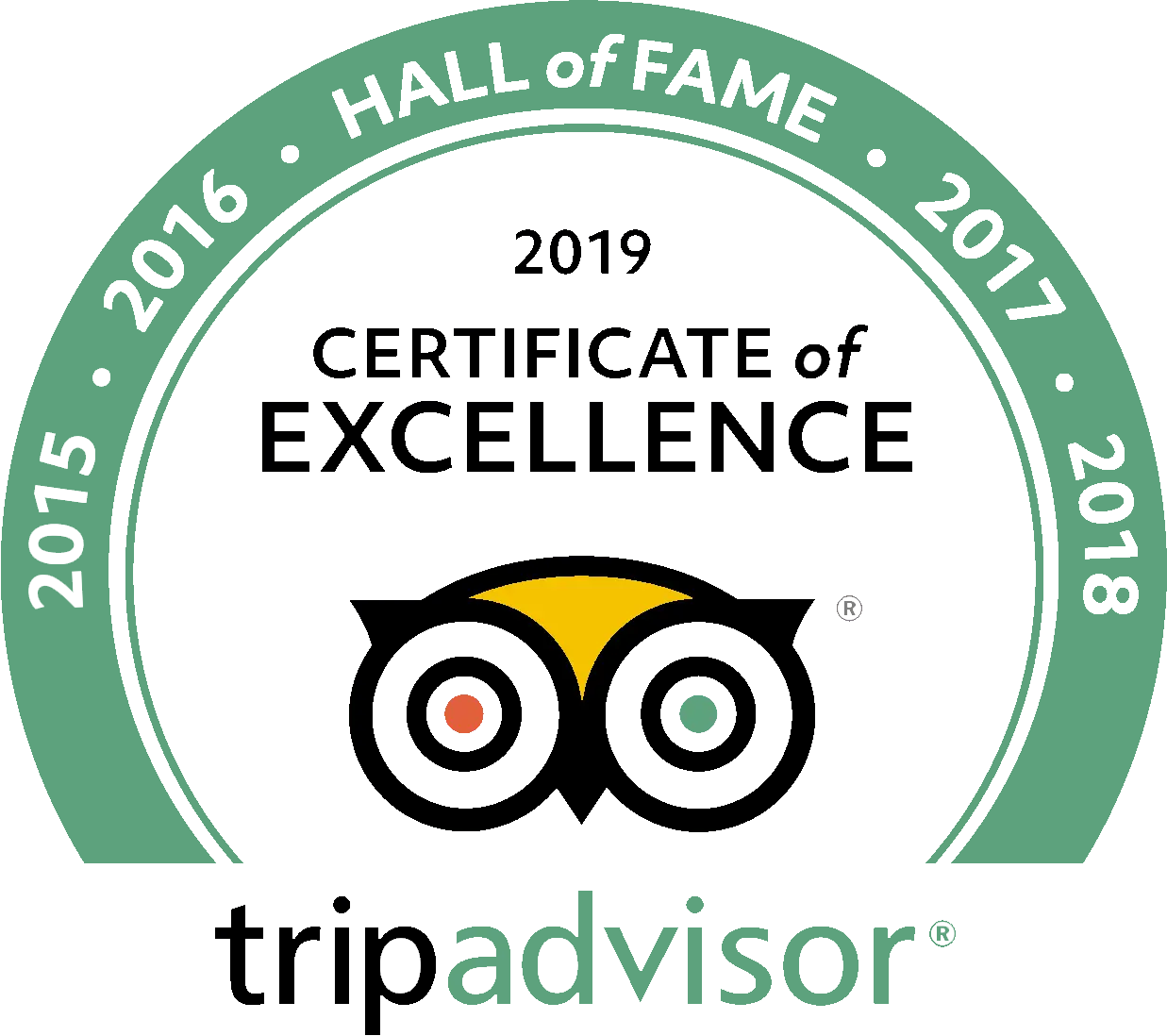 See what people are saying
28 total reviews
Leave a review
5.0/5 (based on 28 reviews)
Amazing Tour w/an Amazing Tour Guide
Reviewed by
Sharese Enahora
We scheduled a private tour and Amira was our guide for the day. We were traveling with our children and had a stroller and Amira was so patient with us and our younger children. She went above and beyond to ensure we had an unforgettable experience. She answered all of DH's questions (he loves history) as well as the questions of our older children. She kept all of us engaged, from the youngest to the oldest. She made this tour special for our family; we even got to meet Van Gogh (a look like of course😉), eat some amazing traditional baguettes, and see the famous TikTok cat guy perform. If you could request a tour guide, I would recommend Amira. ❤️
Shout out to our guide, Fabien!
Reviewed by
Unverified Review
Where can I start? First, we had the BEST guide. Fabien knows her stuff! Second, the tour itself covers almost all of the "must see" sites in Paris. My group of 15 enjoyed everything about this tour. Just make sure you have on comfortable shoes. 😉
Reviewed by
Ginette Caillier
Thank you so much to Fabienne!! The tour was fantastic and Fabienne was great. Her knowledge of the city and the facts was amazing. Even the rain did not slow her down. Again a big thank you!
Frequently Asked Questions
What to bring?
This tour is primarily a walking tour, so we recommend wearing comfortable shoes and bringing a bottle of water
What to bring?
This tour is primarily a walking tour, so we recommend wearing comfortable shoes and bringing a bottle of water
Is the Eiffel tower summit (top level) included on this tour?
No, Eiffel Tower Tickets are not included in this tour. However, if you'd like to head to the coveted summit (with a stop at the second floor), check out our Eiffel Tower Summit Evening Tour.
Will we enter Notre Dame?
Sadly, no. The cathedral is still undergoing extensive renovations following the 2019 fire, so no one is allowed inside yet. You'll be taken to it to see its progress up close though! And you can see it during your river cruise.
How do we get around the city?
Your guided tour includes train tickets to travel the longer distances between attractions. Other areas will be explored on foot, particularly Montmartre.
Can I use my Paris Museum Pass to get a discount on the Louvre tour?
We pre-book all of our reservations and tickets for the Louvre Museum in advance, so personal museum passes are not valid for entry or a discount.
What if I have concerns about my mobility on this tour?
This private tour is your best bet if you have concerns about navigating the areas on this tour. Our private tours offer more flexibility in terms of pace and special accommodations. Please note, however, Montmartre includes stairs and steep inclines, which may not be ideal for strollers or wheelchairs.
When can I take my Seine River Cruise?
Your tickets will be sent to you via email within 24 hours of your tour departure time. To redeem the boat tickets, please bring them to the Bateaux Parisiens boarding line. This is located below the Carousel at the Eiffel Tower, under the bridge to your right on the river. These tickets are valid for any date for boats between 10:30 am and 10:00 pm so you have lots of flexibility to enjoy this cruise during your time in Paris.
show more frequently asked questions