Use code SAVE5 when you buy 3 or more tours to save 5%
Free cancellation up to 24 hours before your tour.
Valid for all group tours.
Learn More
Colosseum Underground Tour with Roman Forum and Palatine Hill
Our Bestselling Colosseum Underground Tour
While most Colosseum experiences only include the first and second tiers of the Colosseum, this tour includes two restricted access areas: the Colosseum Underground and Arena Floor. Uncover the dungeons of ancient Rome's entertainment center.
Tour Details
Colosseum Underground Dungeon
Colosseum Arena Floor
Deadly Trap Door & Lift
Arch of Constantine
Palatine Hill
Stadium of Domitian
Roman Forum
Arch of Titus
Rome's Eternal Flame
Atrium
Basilica of Antoninus & Faustina
Senate House
Basilica of Maxentius & Constantine
Julius Caesar's Temple
The Roman Colosseum is a must-see attraction in Rome. Witness the incredible history of this 2,000 year old structure up close on our exclusive skip the line Colosseum Underground tour. Very few visitors get the chance to visit the underground area because Colosseum Underground tickets sell out fast. Plus, gain behind the scenes access to the reconstructed Arena Floor, take a guided stroll through the Roman Forum and climb the Palatine Hill. This exclusive 3.5 hour includes the following:
A skip the line Colosseum Underground tour
Access to the Arena Floor
A professional English-speaking guide
A guided tour of the Roman Forum and Palatine Hill
A maximum group size of 24
Please note: Sometimes we do not visit the Colosseum first, and instead start with a guided tour of the Roman Forum.
The Colosseum Underground and Dungeons
The first stop on our tour is the Colosseum Underground or Dungeons. Used for storing slaves and animals, the "Hypogeum" featured two levels and an entire networks of tunnels. This is where gladiators and wild animals awaited their gruesome fate. Led by a professional English-speaking guide, explore this behind the scenes area of the Colosseum.
Next, walk under a great archway known as the "Porta Libitinaria" or the Gate of Death and out onto the reconstructed Arena Floor. This is the heart of the Colosseum and where the savage games took place. The Gate of Death earned its name because all deceased gladiators and animals were removed from the Colosseum through this exit. As you trace the footsteps of gladiators, imagine the deafening screams of 60,000 spectators.
First and Second Levels of the Colosseum
Visit the first and second levels of the Colosseum. The views from these parts of the Colosseum provide an excellent opportunity for more photos. As you snap away on your phone or camera, learn more about the brutal games the Colosseum once witnessed. All our tour guides are experts in the archeology and history behind the historic sites we visit - including the Colosseum. Learn why the "Colosseum" is just a nickname, why women didn't sit with men and the "modern" device that kept everyone protected from the sun.
Roman Forum and Palatine Hill
Once you've had your fill of gory Colosseum history, explore the heart of Ancient Rome: the Roman Forum. Your Colosseum tour tickets also include skip the line tickets and a guided tour of the Roman Forum and Palatine Hill. Get a front-row seat to Ancient Roman history as you take a guided walk through the ruins of the Temple of Julius Caesar, the Arch of Titus, the Roman Senate House and much more.
Your guide will bring it all back to life with tales of Mark Antony, Cleopatra, Julius Caesar and more. And last but not least, sandwiched between the Roman Forum and the Circus Maximus, is the Palatine Hill. This awe-inspiring area of towering pine trees, majestic ruins and unparalleled views was where Romulus was said to have founded the city in 753 B.C. This is also where Rome's emperors lived in opulent luxury.
What you get with this tour
Colosseum tickets included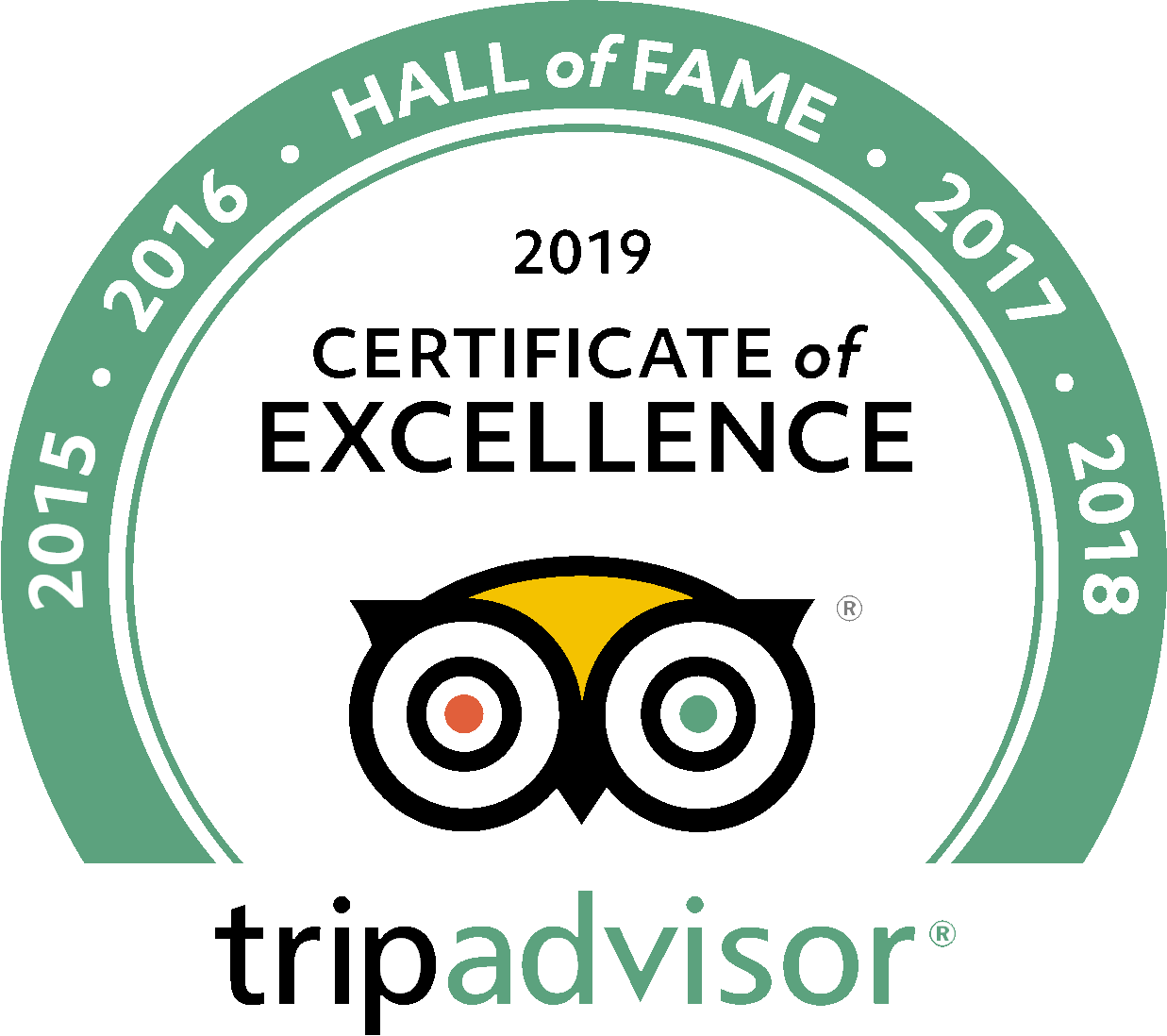 See what people are saying
115 total reviews
Leave a review
Average customer rating
4.94 / 5 based on 115 total reviews
Amazing Tour!!
Me and my husband did this tour on our last day in Rome. We had Serena as our tour guide and she was awesome! She was very informative and really knew her stuff! We were amazed at how she remembered all the information in such great detail. There were a lot of names and dates! She kept us entertained with quite a few very well timed jokes. We loved that we got to skip the line to get into the Colosseum. Having our own private time in the underground part was amazing considering how many people were in the colosseum at the time. We would highly recommend The Roman guy for your Colosseum tour!!! :)
Colleseum, Roman Forum and Palatine Hills
Our lady tour guide was very friendly, upbeat and very knowledgeable about the history of the place. She was also constantly checking on everyone's well-being through the almost 4-hour tour. We can't imagine appreciating these places as much as we do now without our guide's expertise. We learned so much about the history of Rome! I'm 62, and without her motivation, I wouldn't have made it even halfway.
The best way to see the old city
This was the best way to see the Colosseum, the Forum, and Palantine Hill and learn about ancient Rome. Our tour guide was very knowledgeable and helpful. Loved seeing the underground!
Frequently Asked Questions
Where to meet?
Green Souvenir Kiosk in front of "Colosseo" metro stop - located just outside the lower level entry. A representative will be there holding a sign with our company name on it.
What to bring?
Archaeological sites are normally paved with rocky terrain so wear comfortable sneakers. Bring sunscreen and a water bottle for hot summer months. If you plan on staying in the Roman Forum, bring a snack.
Q: Is it possible The Roman Guy will change this tour time?
A: Yes! It is possible. This tour is highly coveted and the reservations are hard to get. This is an industry challenge for tour companies. Times often change by a few hours and we will almost always update you at least 7 days before your tour. We really want you to be happy as a traveler and will do our best to meet the needs of your schedule. That being said, we are limited by a very low supply from the Colosseum. If necessary, The Roman Guy will call the number you've provided or email you with the goal of informing you of this change. If you are nervous about keeping up with time-changes we recommend booking a different Colosseum Tour. If you want to make sure your Colosseum tour is going to run as scheduled please email or call +1 888 290 5595.
Q: Can my tour be canceled or moved to a different day?
A: Yes. Obtaining reservations for this tour is a complicated process, but we are the best at doing it! However, sometimes we don't always secure reservations for every day. While this is rare, it does happen. We will let you know at least 7 days prior to your tour if this is the case for you. You'd be entitled to 100% refund and we would do our best to move you to another one of our incredible restricted access tours! We got you covered!
Q: What happens if it rains?
A: Rain happens, but the show must go on. We'll run our Colosseum Tours rain or shine. If rainfall is extremely heavy the Colosseum management will sometimes close the restricted areas for safety reasons. In the case all of the resticted areas are closed, we will offer an 18€ refund to compensate for not accessing the areas, but we'll still take you inside the Colosseum, Palatine Hill & Roman Forum.
Q: I have issues walking. Is this tour for me?
A: If you have any doubts about your mobility, we strongly suggest you take a Colosseum private tour.
See more frequently asked questions