2-Hour Private Tour of Barcelona by Electric Tuk Tuk
Zip through Spain's most charming city with an expert guide and see all of the top landmarks
Travel Flexibly
·
2.00h
·
Barcelona, Spain
Looking for a fun way to familiarize yourself with Barcelona's top attractions? Hop on this two-hour tuk-tuk tour, where your friendly guide will take you to the city's most prominent landmarks! Enjoy the breeze as you zip through Barcelona's stunning streets, all the while taking in historic sites, impressive architecture, and lively neighborhoods. Whether you're short on time or looking for an easy way to get acquainted with the city, this tuk-tuk tour is the perfect introduction to Barcelona!
Barcelona by Tuk Tuk
Expert Driver Guide
Barcelona Sightseeing Tour
Old Port and Barcelona Seafront​
Gothic Quarter​
Barcelona Architecture
La Pedrera
Personalized attention​
Meet your local guide at your designated meeting spot near Park de la Ciudadella, and get cozy in your eco-friendly tuk tuk! Your guide will begin your 2-hour tour by driving you to the historic Arc de Triomf, followed by the city's famous Bullring. Next, admire Gaudí's masterpieces as you drive to some of the legendary architect's most prominent buildings. Afterwards, take in the sights at two of Barcelona's most notable squares, Catalonia Square and Spain Square. From Spain Square, marvel at the majestic beauty of Montjuic, before being driven to the medieval neighborhood of the Gothic Quarter. Soak in the lively atmosphere of this picturesque area and then continue cruising the streets to the Old Port. After taking in peaceful waterfront views, you'll drive to your last stop of the day, the charming Ciudadela Park.
Now that you've gotten an overview of Barcelona's top highlights, you can start planning which sites you'll head back to during the rest of your trip!
Barcelona Sightseeing Tour in Electric Tuk Tuk Description
Your 2-hour tour includes:
Local, expert guide

Private tour in electric tuktuk

Visit famous Barcelona landmarks from the outside

Gaudí's most impressive masterpieces

Visit to Catalonia Square, Spain Square, and Montjuic

Explore The Gothic Quarter, Old Port, and Ciudadella park
Begin Your Tuk Tuk Adventure
Your tour begins with two of Barcelona's most historic landmarks, starting with the Arc de Triomf, which was originally built as the main entrance point to the 1888 Barcelona World Fair. After snapping a photo in front of this classic Barcelona monument, your guide will take you to Las-Arenas Bullring, which was the last operating bullfighting arena in Catalonia. The architecture of the arena is absolutely stunning, so make sure you have your camera handy!
Admire the Work of Gaudí
Next, it's time to appreciate the genius of the world-famous architect, Antoni Gaudí. You'll begin at Sagrada Familia, the breathtaking, catholic church which Gaudí never actually finished.
After marveling at the church's stunning exterior, zip over to La Pedrera. This was the last private residence that Gaudí designed, and its one-of-a-kind facade is truly extraordinary. Just a few blocks away, your guide will bring you Casa Batlló, another Gaudí building that has a breathtaking design.
Catalonia Square and Spain Square
After being mesmerized by Gaudí's masterpieces, your guide will drive you to Catalonia Square, Barcelona's main square. Admire the impressive fountains and statues within this bustling plaza, before being driven a bit further out of the city center.
Enjoy the open-air experience of driving around in a tuk tuk as your guide transports you to Spain Square, one of the biggest squares in Barcelona. Widely considered to be one of the most striking plazas in Barcelona, this square sits at the foot of Montjuic, Barcelona's iconic hill. Take in the striking views of both before driving to your next stop on the tour!
The Gothic Quarter, Old Port, and Ciutadella Park
Circle back towards the city center for the last Barcelona highlights on your tour, starting with the Gothic Quarter. This historic center of Barcelona's old city offers an eclectic mix of charming medieval streets, ancient churches and trendy, rowdy bars.
Next, enjoy the view as your guide brings you to the Old Port, a lovely harbor that offers striking waterfront views and a lively atmosphere. Your final stop of the tour will be the idyllic Ciutadella Park, an expansive green space that offers a relaxing break from the city, along with a beautiful fountain, lake, and even a zoo.
After the park, your guide will take you back to your original meeting point. Now that you've gotten a look at some of Barcelona's top sites, you can decide which areas you'd love to spend more time in. Perhaps dinner in the Gothic Quarter, or a stroll along the Old Port!
What you get with this tour
English speaking, expert guide
Private Electric tuk tuk for 4 people
See top Barcelona landmarks
Spain Square and Montjuic
See the Old Port and Ciutadella Park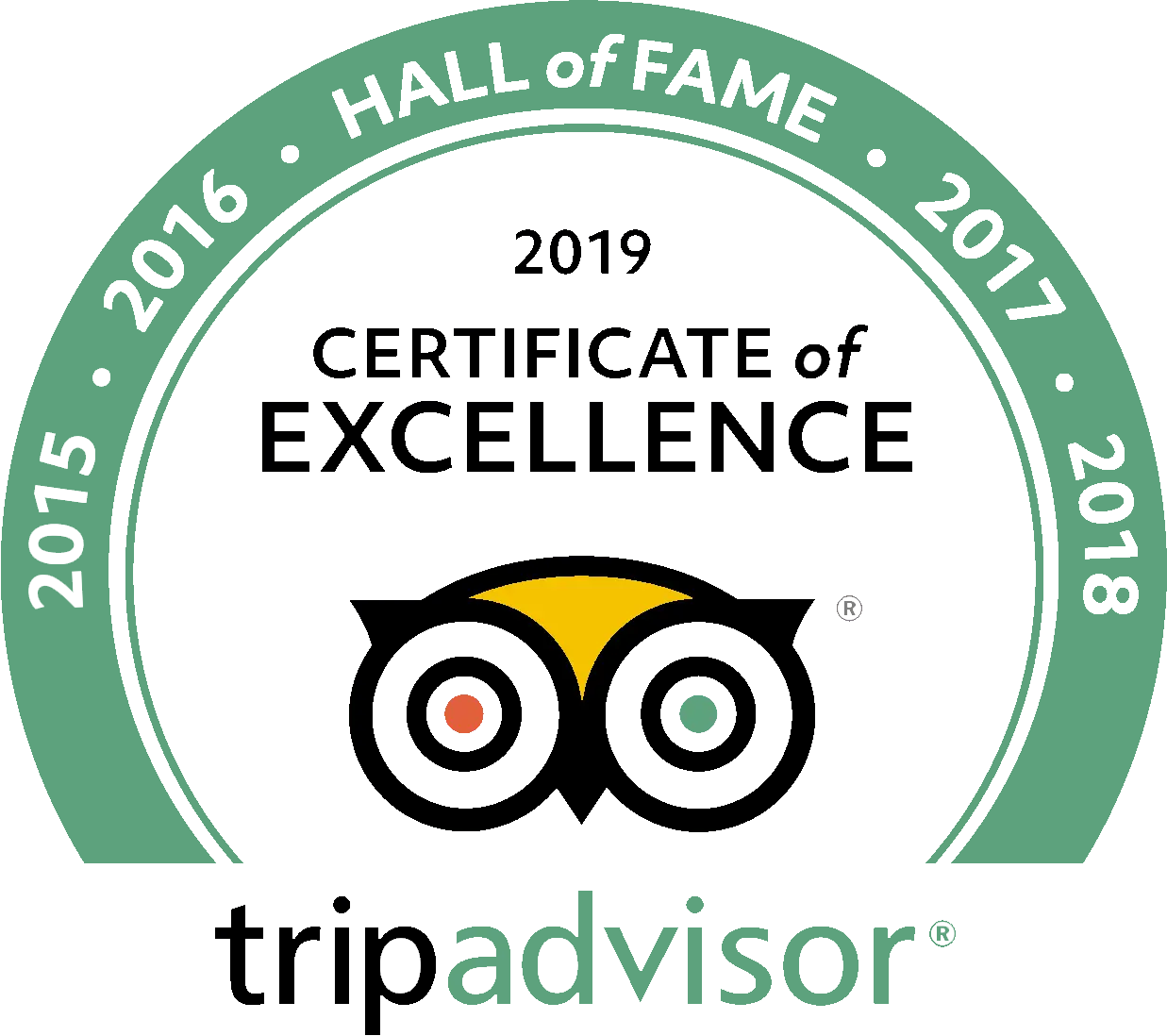 See what people are saying
0 total reviews
Leave a review
0.0/5 (based on 0 reviews)
Frequently Asked Questions
What to bring?
Wear comfortable shoes. In the summer, don't forget an hat and a bottle of water.
Where to meet?
You will meet your friendly guide in Barcelona City Centre.
Is this tour run by The Tour Guy?
No, this tour is operated by one of our trusted and vetted partners in Barcelona.
What if I have concerns about my mobility on this tour?
Unfortunately, wheelchairs cannot be accommodated, as the tuk tuk does not have a trunk.
What happens if it rains?
We run our tours rain or shine. In winter the tuk tuks have protective layers against rain.
Is lunch included in the price of the tour?
No, lunch is not included in this tour. Your guide will be happy to recommend some of their favorite spots for after the tour!
Can I bring my kids and do I have to pay for them?
Kids are welcome, but they must be at least 2 years old. Please keep in mind, the tuk tuks cannot accommodate child seats.
Does this tour include hotel pickup?
No hotel pickup is included on this tour. You will meet your group at the designated meeting point.
How many tuk tuks should I book for my tour?
Kindly note, each tuk tuk can accommodate up to 4 people, in addition to your driver guide. The price is fixed per vehicle. Select the number of tuk tuks you want to reserve during the booking process.
Is it possible that the itinerary of this tour might change?
Yes, the tour itinerary could vary due to street closures or unforeseen events on the day of your tour.
What to bring?
Wear comfortable shoes. In the summer, don't forget an hat and a bottle of water.
show more frequently asked questions