Sagrada Familia Small Group Tour With Skip the Line Access
Delve into the hidden details of Gaudi's basilica alongside an expert guide
Dreaming of checking out the stunning Sagrada Familia but have a limited amount of time in Barcelona? That's why we've crafted a short but knowledge-packed tour of Sagrada Familia, complete with a local guide, skip-the-line access, and start times throughout the day. Our partnership with Sagrada Familia allows us guaranteed skip-the-line tickets, meaning you'll be able to quickly and thoroughly discover the basilica's interior and exterior highlights.
Iconic Sagrada Familia​
Unfinished Masterpiece
Skip the line tickets
Basilica Interior
Immerse yourself in the Sagrada Familia
Awe-inspiring exterior
Small group experience
Your skip-the-line Sagrada Familia tour begins with a group meet-up on Gaudí Avenue, where you'll have a chance to snap your first photos of the towering basilica and grab a quick refreshment. After admiring the intricate details of the Nativity and Passion facades from the outside, pass by the long line and head inside the basilica.
With a knowledgeable guide by your side, you'll hear stories of Gaudi's life and discover the details he envisioned nearly a century ago. Admire the forest of columns reaching toward the ceiling, take in the magnificent stained glass windows, and contemplate the work still being done to reach Gaudí ultimate dream before saying farewell to your guide and exploring on your own.
Sagrada Familia Tour With Skip the Line Access Description
Your 75-minute tour includes:

Skip-the-line access to Sagrada Familia

Official English speaking local guide

Maximum group size of 25

Informational tour outside the basilica

Learn about Gaudi's unfinished dream

Check out the stained glass windows inside Sagrada Familia
Welcome to Gaudí Avenue!
Your Sagrada Familia tour begins at Kurz & Gut bar, a local favorite on Gaudí Avenue and the perfect place to take in superb views of the basilica. You'll have time to snap your first photos of the Sagrada Familia and its famous towers; then, give your attention to your local guide, who will give you an overview of what's to come, ensuring a safe and memorable experience.
Skip-the-line Access to Sagrada Familia
With your knowledgeable guide and fellow group members by your side, meander over to the entrance of Sagrada Familia–but before entering, take a few minutes to admire the impressive architecture and fine details of the exterior. Listen closely as your guide gives insights into the Nativity façade, the oldest part of the basilica and the only one Antoni Gaudí himself had the chance to see completed. Notice its detailed elements of life and creation, then turn your attention to the newer Passion façade, which portrays the somber moments of Christ's life. By now, you may have noticed the line winding its way back from the entrance, and given that Sagrada Familia is Barcelona's most visited site, you'll be happy to have skip-the-line access. Pass by the lengthy queue, and as you take your first steps inside the basilica, you'll quickly understand why this is one of Europe's most visited churches.
Admire Inside of Basilica
Inside the Sagrada Família, your guide will continue pointing out marvelous features and sharing stories of Antoni Gaudí's masterpiece. Take time to ponder the basilica's stunning stained glass windows, decorative floor elements, and ornate ceiling carvings, and imagine what this unfinished architectural wonder will look like upon completion. One element not to be missed is the work-in-progress Jesus dome, which will tower 564 feet (172 m) high and be the highest temple in the world once finished.
Throughout the tour, your guide will give you a deeper insight into the life and brilliant mind of the eccentric genius Gaudí, who, at just 30, began work on this architectural masterpiece. Tragically, his life was cut short in an accident near the construction site in 1926, leaving his vision unfulfilled. While nearly a century has since passed, Gaudi's grand vision is still the goal, and with each passing year, completion inches closer and closer.
Explore at Your Leisure
The guided portion of your visit may be coming to an end, but there's no reason to hurry off if you have more time on your hands. Just beneath the Sagrada Familia, you'll find a museum that details the life of Gaudí, and if you're in need of a souvenir, visit the museum's gift shop. Another option is to walk up the tower stairs for magnificent views of the nearby mountains and ocean. Either way, you'll no doubt leave with a new appreciation of this iconic basilica's rich past, captivating present, and promising future.
What you get with this tour
English speaking official guide
Admire unfinished Jesus Dome
Explore inside Sagrada Familia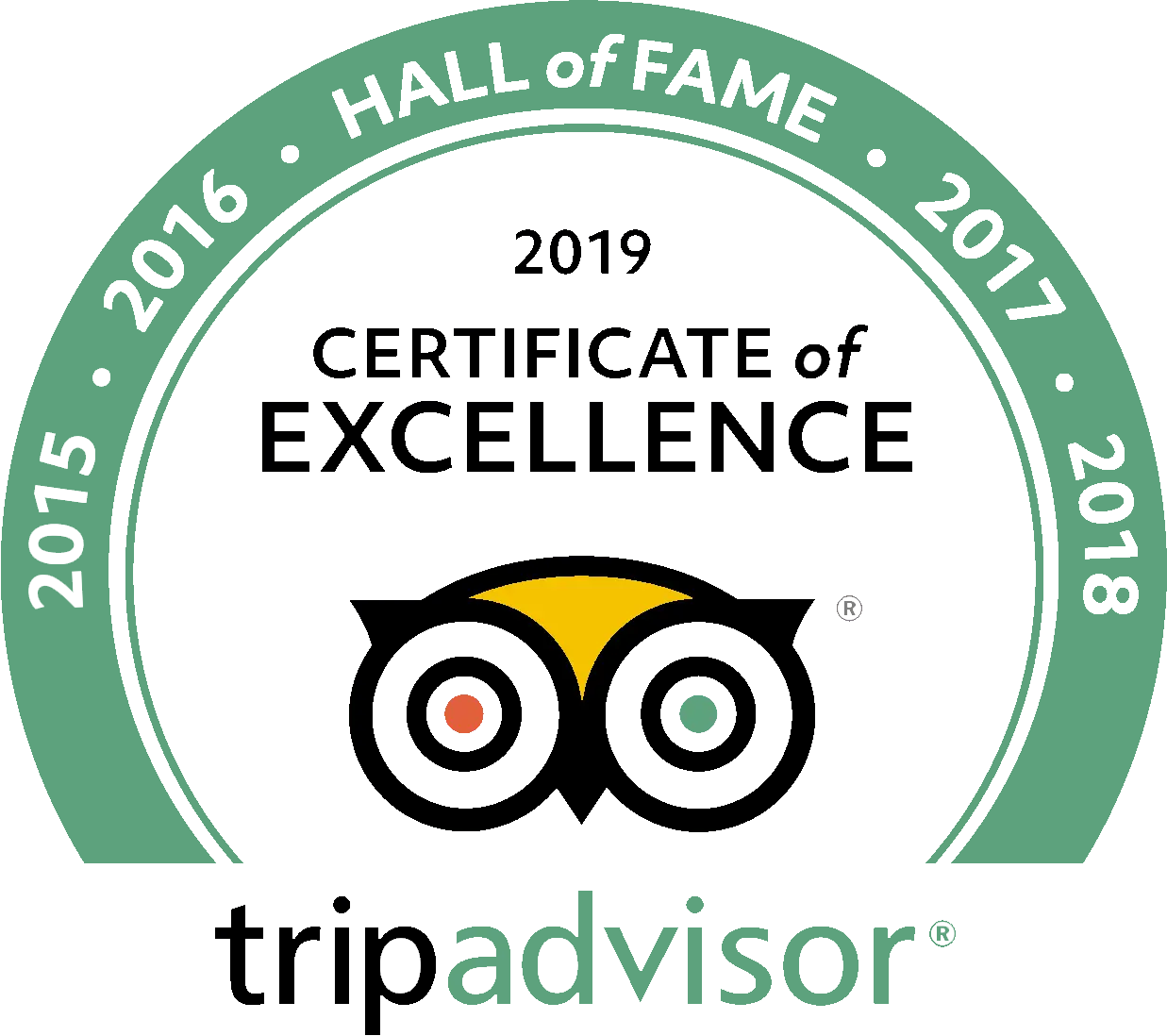 See what people are saying
15 total reviews
Leave a review
4.9/5 (based on 15 reviews)
Very passionate guide!
Reviewed by
HarLyn Mlynek
We enjoyed the tour … he referred to Mary Poppins with his umbrella if that helps. Fun with dramatic affect! Good he mentioned a visit to the museum. It was certainly worth it! Highly recommend this tour!😊😊😊😊
Reviewed by
Annamarie Fisk
Reviewed by
Francine Gibb
Marc our guide was sensational. The knowledge he had of La Segrada Familia was incredible and the whole experience was mind blowing (even for those in the group who don't always like tours).
Frequently Asked Questions
What to bring?
It's always smart to wear comfortable shoes since you'll be on your feet for most of the tour. A good camera and a water bottle are also recommended.
What to bring?
It's always smart to wear comfortable shoes since you'll be on your feet for most of the tour. A good camera and a water bottle are also recommended.
Is this tour run by The Tour Guy?
No, this tour is operated by one of our trusted and vetted partners in Barcelona.
What if I have concerns about my mobility on this tour?
The Sagrada Familia Basilica and museum are wheelchair accessible, but if you have any doubts about your mobility, please let us know beforehand so we can best cater to your needs.
What happens if it rains?
We run our Barcelona tours rain or shine. If the weather is extremely bad and the Sagrada Familia is closed, we'll inform you as soon as possible.
Is there any chance my tour might be canceled?
This Sagrada Familia tour is subject to cancellation due to adverse weather and safety concerns. On the rare occasions the tour is canceled, we'll inform you as soon as possible.
Is there a dress code to enter the Sagrada Familia?
Yes, visitors to the Sagrada Familia are required to wear clothing that covers their shoulders and trousers or skirts that are longer than mid-thigh. You may not be allowed in if you're wearing anything offensive.
Is lunch or dinner included in the price of the tour?
No, but our knowledgeable guides will happily point out excellent places to eat after your tour.
Are drinks included in the price of the tour?
No, but our knowledgeable guides will happily point out excellent places to grab a drink after your tour.
Can I bring my kids, and do I have to pay for them?
All ages are welcome on our Sagrada Familia tour, and we offer a discounted rate for seniors, students, and children. Kids five years and younger are free.
Does this tour include hotel pick up?
No, hotel pickup is not included on this tour. You'll meet your guide at the designated meeting point.
Where does this tour end?
This tour ends inside the Sagrada Familia. You're welcome to stay as long as you like and continue your exploration at your leisure.
show more frequently asked questions