3-hour Private Tour of Barcelona by Electric Tuk Tuk
Discover the city's top landmarks and sites on this eco-friendly experience
Travel Flexibly
·
3.00h
·
Barcelona, Spain
Looking for an easy way to explore Barcelona's top sites? Hop on this private tuk-tuk tour, where your friendly guide is ready to drive you to 13 of the city's most iconic landmarks. From Gaudí's masterpieces to Barcelona's most picturesque neighborhoods, this comprehensive tour will take you to all of the city's must-see highlights! With the itinerary taken care of and your expert guide ready to lead the way, all you need to do is sit back, relax, and snap plenty of photos!
Sightseeing Tour in Barcelona​
Expert Guide​
Catalonia Square​
Sagrada Familia​
Casa Batlló ​
Barceloneta​
Barcelona by Tuk Tuk​
Stress free experience!​
After meeting your English-speaking guide, it's time to begin your 3-hour tour of Barcelona's top sights! Get comfy in your eco tuk tuk and have your camera ready! Your guide will begin by taking you to two of Barcelona's historic landmarks, including the stunning Arc de Triomf. From here, you'll cruise to some of Gaudí's most extraordinary buildings, starting with the iconic Sagrada Familia.
Admire some of Barcelona's most beautiful squares, take in the stunning hill of Montjuic, and explore the medieval streets of the Gothic Quarter. Afterward, your guide will drive you to the Old Port, where you'll enjoy stunning views from Barcelona's waterfront and discover a lively beachfront neighborhood. Your last stop on the tour will be Ciudadela Park, a breathtaking park in the city center.
Ultimate Private Tour of Barcelona by Electric Tuk Tuk Description
Your 3-hour tour includes:
English speaking guide

Tuk-tuk tour experience

See Barcelona's top landmarks

Experience local Barcelona neighborhoods like the Gothic Quarter, La Barceloneta, and Olympic port

Prime photo opportunities!

Barcelona's top highlights and neighborhoods
Meet Your Guide
To begin your tuk-tuk tour of Barcelona's top sites, find your local guide at your designated meeting point. You'll be sent easy instructions to access the parking lot area, but feel free to call or message your guide if you have any trouble. Your tuk tuk fits 4 people at most, so remember to reserve an extra tuk tuk if you're traveling with a larger group!
Discover Historic Landmarks
Once you're situated in your tuk tuk, it's time to sit back, relax, and enjoy the sights! Have your camera handy, because you're in for some prime photo opportunities!
The first landmark on your itinerary will be the historic Arc de Triomf, built for the 1888 Barcelona World Fair. Take in the towering, red brick structure before moving on to your next stop, the beautifully designed Las Arenas- Bullring. Most commonly known as La Monumental, this was the last active bullfighting arena in Catalonia.
Marvel at Gaudí's Masterpieces
From here, you'll be driven to one some of Antoni Gaudí's most impressive architectural masterpieces. First up is one of Barcelona's most renowned structures, Sagrada Familia. Gaudí's breathtaking, unfinished Catholic Church is a must-visit for any Barcelona itinerary! Admire the exterior of the church as you learn about the incredible history of this iconic landmark.
Continue your exploration of Gaudí's extraordinary works by visiting La Pedrera, a jaw-dropping building and the last private residence that he designed. Just a few blocks away, you'll be blown away by Casa Batlló, another one of Gaudí's one-of-a-kind buildings.
After touring Gaudí's incredible displays of work, you'll zip over to nearby Catalonia Square, a gorgeous plaza in the center of Barcelona. Due to its central location, the square is always brimming with locals and tourists alike, so it makes for great people watching!
Explore Spain Square, Montjuic, and the Gothic Quarter
Next, you'll cruise through more of Barcelona's stunning streets before arriving at Spain Square. It is considered by many to be Barcelona's most impressive square, so you'll want to whip out your camera for this one! This square also sits at the foot of Montjuic, Barcelona's towering hill, which provides sweeping views of the city.
After admiring the beauty of Montjuic, your tuk-tuk driver will take you back towards Barcelona's center, to the Gothic Quarter. This historic neighborhood is filled with ancient churches, charming medieval streets, and incredible architecture.
Visit the Waterfront
Next, you'll be driven towards the water where you'll visit the Old Port or Port Vell. This is the oldest area along Barcelona's harbor, which has now been fully restored and serves as a popular area for tourists to enjoy.
Continue driving along the waterfront to La Barceloneta, a seaside neighborhood known for its lively beach and al fresco restaurants. Not far from this charming neighborhood, you'll find the Olympic Port. This lovely marina was built in 1992 for the Olympics and provides gorgeous waterfront views.
Ciudadela Park
For your final stop of the day, your guide will circle back to Ciudadela Park, just behind the Arc de Triomf. This picturesque park is a haven within the bustling city and contains 70 acres of green space, sculptures, a lake, and more.
Finally, you'll drive back to your original meeting point to end the tour. Now that you've familiarized yourself with Barcelona's top highlights, you can decide which ones you'd love to revisit during the rest of your trip!
What you get with this tour
Private Electric tuk tuk for up to 4 people
Amazing photo opportunities!
Classic Barcelona monuments and landmarks
Catalonia Square and Spain Square
Local Barcelona neighborhoods
Explore Barcelona's waterfront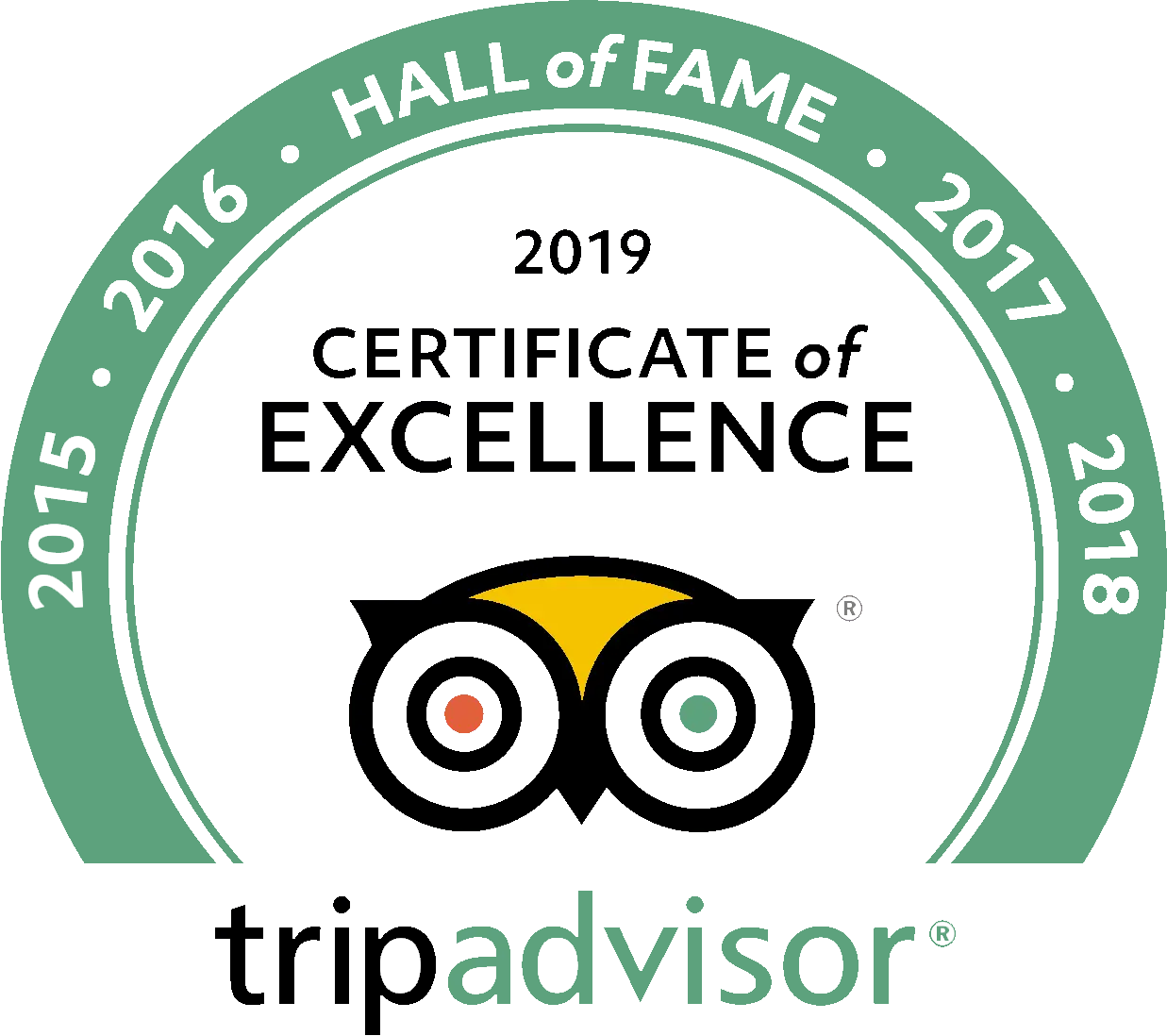 See what people are saying
0 total reviews
Leave a review
0.0/5 (based on 0 reviews)
Frequently Asked Questions
What to bring?
Make sure you wear a comfortable outfit and bring a bottle of water.
What to bring?
Make sure you wear a comfortable outfit and bring a bottle of water.
Is this tour run by The Tour Guy?
No, this tour is operated by one of our trusted and vetted partners in Barcelona.
What if I have concerns about my mobility on this tour?
If you have concerns about your mobility, please let us know, and we will do our best to accommodate you. Unfortunately, wheelchairs cannot be accommodated, as the tuk tuk does not have a trunk.
What happens if it rains?
We run our tours rain or shine. In winter the tuk tuks have protective layers against rain, and blankets to keep participants warm.
Is lunch included in the price of the tour?
No, lunch is not included in this tour. Your guide will be happy to recommend a few of their favorite spots for after the tour!
Can I bring my kids and do I have to pay for them?
Kids are welcome, but they must be at least 2 years old. Please keep in mind, the tuk tuks cannot accommodate child seats.
Does this tour include hotel pickup?
No hotel pickup is included on this tour. You'll meet your guide at the designated meeting point.
How many tuk tuks should I book for my tour?
Kindly note, each tuk tuk can accommodate up to 4 people, in addition to your driver guide. The price is fixed per vehicle, and you just need to select the number of tuk tuks you want to reserve, during the booking process.
Is it possible that the itinerary of this tour might change?
Yes, the tour itinerary could vary due to street closures or unforeseen events on the day of your tour.
show more frequently asked questions