Spanish Cooking Class and La Boqueria Visit in Barcelona
Explore La Boqueria Market like a local and make your own 4-course Spanish meal
Want to learn the secrets of making an amazing, authentic Spanish meal? In this immersive cooking class, not only will you make a delicious, 4-course meal, but you'll also learn how to choose the perfect ingredients. Your local, English-speaking chefs will guide you through the famous La Boqueria Market, where you'll learn about fresh produce and choose your own ingredients before cooking up a storm! Traditional paella, soup, appetizers, and a mouthwatering dessert are all on the menu!
Spanish cooking & market experience
La Boqueria Market tour
Purchase the day's freshest ingredients
It's time to start cooking
Traditional Spanish appetizers
Freshly cooked paella
Enjoy perfectly paired wines
Your culinary adventure will begin at a cooking school in the stunning Gothic Quarter of Barcelona, where you'll meet your friendly chefs and the rest of your group. Follow your knowledgeable chefs to La Boqueria, Barcelona's acclaimed food market. You'll get at a behind-the-scenes peak at La Boqueria as you meet with local vendors, many of which have long running ties to the iconic market. Learn about local produce and, with the help your talented chefs, select the perfect ingredients for your authentic, Spanish meal.
After the exciting tour of the market, you'll be led to your cozy kitchen where it's time to start preparing your 4-course menu. Your chefs will take you through each step of making a classic paella, soup, appetizer, and an absolutely decadent dessert. Finally, you and your fellow chefs-in-the-making will enjoy unlimited, private label wine as you dig into the rich flavors of your delicious creations.
Barcelona Spanish Cooking Class and La Boqueria Description
Your 4-hour cooking class includes:
Guided Visit to La Boqueira

Professional, English speaking chef

Step-by-step instruction to perfect 4 course meal

Paella, soup, appetizers, dessert

Unlimited red or white wine

Max group size of 12 people
Visit La Boqueria Like a Local Chef
Your day of culinary fun begins at a cooking school in the heart of the Gothic Quarter, where you'll meet your animated chefs and the rest of your food-loving group. From here, your chefs will guide you to nearby La Boqueria, Barcelona's internationally renowned food market. You and your small group will accompany your expert chefs, who will guide you through this bustling market. You'll get an inside look at what it's like to be a local chef in this iconic setting, as you meet with local vendors and learn about fresh produce from the area. Best of all, your talented chefs will help you choose the ideal, fresh ingredients for you to use in your cooking class.
Time for Paella!
Only a two-minute walk away from La Boqueria, your chefs will bring you back to their charming kitchen, where it's time to put all that fresh produce to use. Before getting settled at your station, admire the kitchen's unrivaled views of Las Ramblas, the most iconic street in all of Barcelona.
With the help of your chefs' detailed, step-by-step instruction, you'll create a mouthwatering, 4-course masterpiece. A classic paella, soup, and traditional appetizer are all on the menu. Of course, your traditional meal will be completed by your exquisite, homemade dessert.
Wine and Dine
You worked hard for your meal today, and now it's time to sit back, relax, and enjoy! Cheers with your fellow classmates as you savor a traditional glass of Rioja red or Galician white wine. Finally, it's time to indulge in the flavors of your delectable, Spanish meal.
Once you and your group have finished your wonderful meal, feel free to continue exploring the vibrant Gothic Quarter. Who knows, you may even be inspired to purchase a chef's hat on your way back to your hotel!
What you get with this tour
Professionally trained, Spanish chefs
Guided visit through La Boqueria
Choose ingredients for cooking class
Cook 4-course meal with step-by-step instruction
Delicious paella, soup, appetizer, and dessert!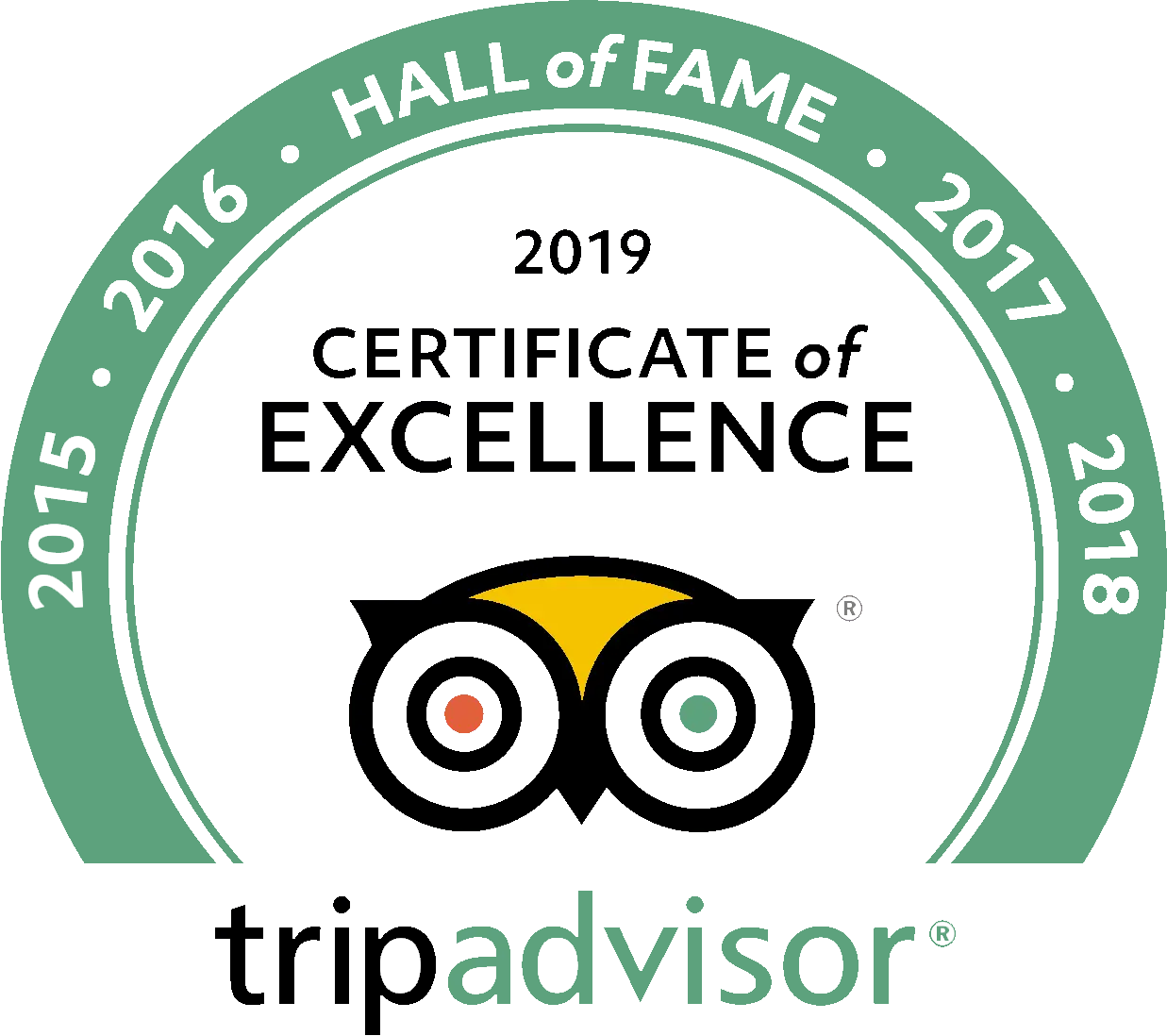 See what people are saying
4 total reviews
Leave a review
5.0/5 (based on 4 reviews)
Reviewed by
Benjamin Dyches
Fantastic experience
Reviewed by
Kristi rossomando
It was such a great experience learning about the market and shopping for ingredients. The atmosphere of the kitchen is wonderful as is chef Juan. A must do in Barcelona!
I cannot say enough good things about this experience. Without a doubt, it was the highlight of our trip! We so much enjoyed the trip to the market, the education we received about how the market came to be and the strategic location of all of the food booths and the Chef himself. Our Chef was the best! He was friendly, informative and had a great personality. We would do this again in a heartbeat!
Frequently Asked Questions
What to bring?
Is this tour run by The Tour Guy?
No, this tour is operated by one of our trusted and vetted partners in Barcelona.
Is lunch included in the price of the tour?
Yes, the 4-course meal that you make during the cooking class will be served as lunch. All ingredients are included in the price of the class.
What if I have food allergies, intolerances, or other dietary requirements?
Please contact us in advance so we can do our best to accommodate your needs. We will work with our tour partners to adapt the menu to accommodate your needs.
show more frequently asked questions