Barcelona in a Half Day by Electric Bike
Explore more in less time on a fun e-bike ride taking in sights like Sagrada Familia and Barceloneta
Want to see the best of Barcelona in just a few hours, and get a little exercise too? Then join a fun local guide on this small group e-bike tour and discover the city's diverse neighborhoods, top attractions, and hidden gems that most tourists miss. Pass by the Sagrada Familia, Casa Mila, and Casa Batllo taking in the amazing works of Gaudi throughout the city. Pedal through the Barceloneta and Gothic Quarters with ease, and see La Rambla, the Olympic Village, and much more in just half a day!
See Sagrada Familia, La Rambla, and more!
Small group tour with a local guide
Barcelona's famous sites and hidden gems
Casa Mila, Casa Batllo, and the genius of Gaudi
Olympic Village of 1992
Port Vell and Barcelona's harbor
The seaside Barceloneta neighborhood
The best of Barcelona in half a day!
Strap on a helmet and hop on board a modern electric bike to embrace Barcelona in all its beauty. After meeting in the famous Gothic Quarter, your local English-speaking guide will give a quick lesson for any first-time e-bike riders before you set off to explore the top sights and hidden gems of the city. With electric assistance, you'll find cycling through the city a breeze!
Head through the Gothic Quarter and see the top works of Gaudi, including the world-famous Sagrada Familia, and take in the rich history and art of the city. Ride along the seaside, taking in the Mediterranean sun and wind that makes Barcelona an amazing place to live and visit. This 4-hour tour will give you the perfect introduction to the magnificent Catalan capital!
Barcelona E-Bike Tour Description
Your 4-hour Barcelona bike tour includes:
Modern electric bike rental with helmet (kids' sizes available)

Guided e-bike tour of Barcelona

Famous sites, neighborhoods and hidden gems

See Sagrada Familia, Olympic Village, Gothic Quarter, and more!

Tapas and drinks at a local restaurant

Friendly English-speaking tour guide

Maximum group size of 8
Meet Your Guide in the Gothic Quarter
Your day begins in the historic Gothic Quarter of the city. Your expert guide will introduce themselves and set you up with a perfect sized bike. Jump on, snap on your helmet, and get ready for an amazing journey through Barcelona!
In the Gothic Quarter, you'll ride through the medieval alleys and learn about the awesome tapas bars and shops that line the streets. Your guide will provide local recommendations for the best places to try and which tourist traps to avoid. Pass by the iconic La Rambla and see the Cathedral of Barcelona while biking through this historic city district.
Sagrada Familia and the Works of Gaudi
Along your journey you'll ride past a number of works by Antoni Gaudí, the influential architect who built many of Barcelona's most famous landmarks. From the outside, examine the intricacies of the world-renowned Sagrada Familia Basilica (admission not included). The church broke ground in 1882 and is still under construction today! Scheduled to be completed in 2026, Gaudi's masterpiece will finally take full form as he imagined it so many years ago.
As you continue down the avenues from the Sagrada Familia, you'll come across two of Gaudi's other great works. At Casa Mila, your guide will point out the self-supporting stone facades that are both visually and practically ingenious.
The colors and structures of Casa Batllo make the building impossible to miss from the street. Now a museum dedicated to Gaudi, the mansion is covered by whimsical animals and patterns that amaze architects to this day.
Ciutadella Park and the Olympic Village
Your guide will lead you past Barcelona's Arc de Triomf and through Ciutadella Park. The largest park in the city center makes a lovely break from the city streets and cycle paths, and is home to Barcelona Zoo, José Fontseré's magnificent Gran Cascada fountain, the Parliament of Catalonia, and many beautiful landscapes features.
You'll continue to the nearby Olympic Village. Built for the hugely successful 1992 Olympics, the Barcelona Olympic Village has become on of the top sites to visit in the city. See the stadiums, apartments, and park developed for the Olympiad 30 years ago. From here you'll have amazing views of the city and out to the Mediterranean Sea.
Barceloneta and Port Vell
A deepwater Mediterranean port since Roman times, Barcelona is profoundly connected to the sea. Ride along the waterfront taking in Barcelona's famous beaches. At Port Vell, see the luxury yachts and sailboats anchored in the marina. You'll also see the large statue dedicated to Christopher Columbus, and learn how Barcelona and the historic explorer are connected.
On the streets of the Barceloneta neighborhood, you will feel as if you're in a seaside village. Make sure to ask your guide where to find the best paella!
Tapas Treats and Drinks
Even with the ease of riding your electric bike, you're bound to have built up an appetite by the end of this fun city tour. Your guide will take you to a much-loved local restaurant to enjoy some tapas samples and drinks, before waving goodbye and leaving you to explore freely and revisit some of your favorite places you've seen on the tour.
What you get with this tour
Modern electric bike rental with helmet (kids' sizes available)
Guided e-bike tour of Barcelona
Famous sites, neighborhoods and hidden gems
See Sagrada Familia, Olympic Village, Gothic Quarter, and more!
Tapas and drinks at a local restaurant
Friendly English-speaking tour guide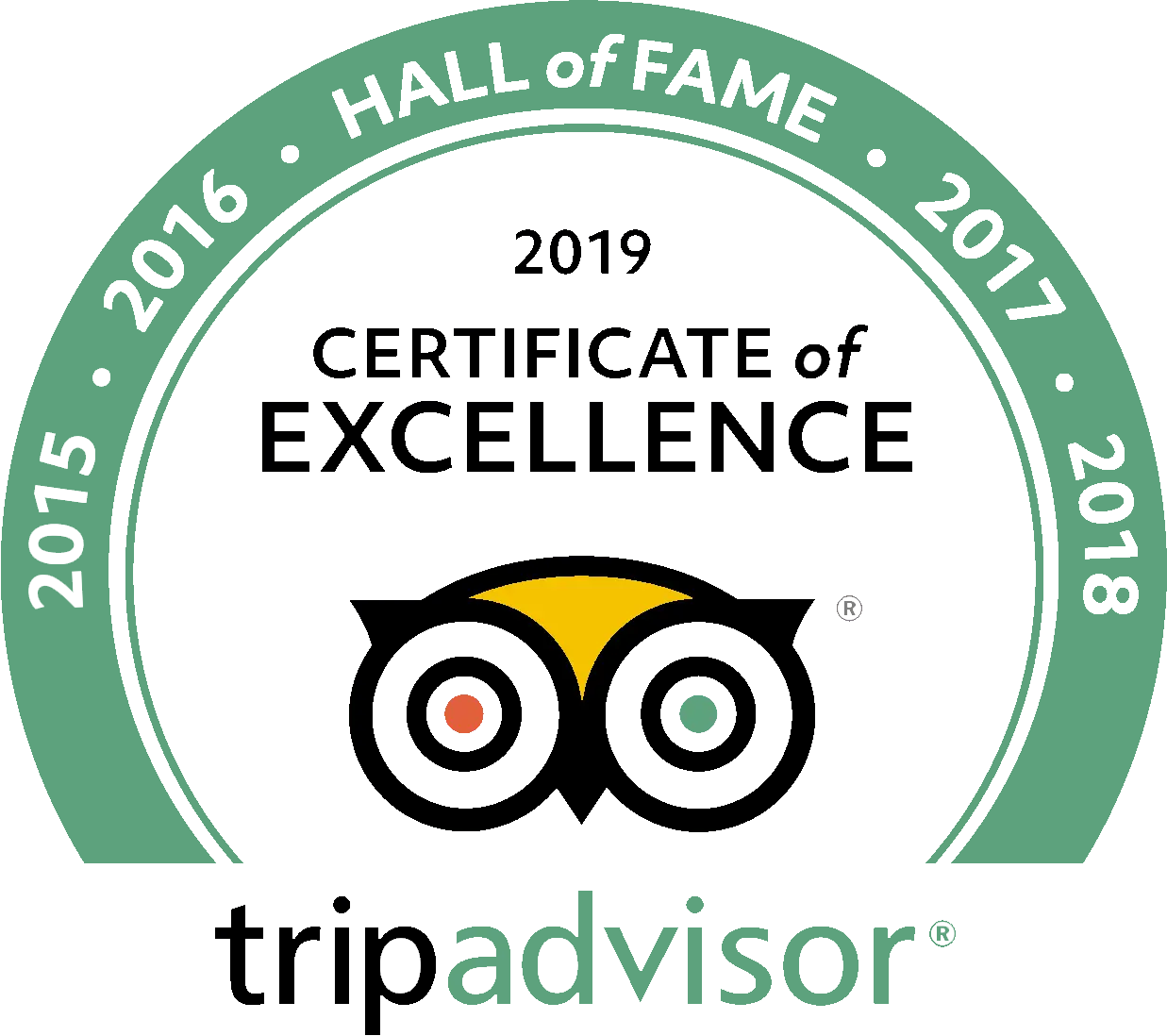 See what people are saying
7 total reviews
Leave a review
5.0/5 (based on 7 reviews)
What a fun tour, our guide Liliana was great. We had seen the major sites already so she made the tour specific to what we wanted, Electric bikes were so fun and we covered a lot of territory, Beach, street art, places we missed on our walks, All ending with a tasty drink and food!!
Attend Alfredo's Awesome E-Bike Tour of Barcelona!!!!
Reviewed by
Celeste Mahugh
My friend & I signed up for Alfredo's e-bike tour of Barcelona as part of our planning before we started our amazing Mediterranean vacation but unfortunately my friend sprained her ankle a few days before our e-bike tour so she couldn't make the tour. 😭 I decided to attend the tour alone because it sounded fun & I needed the exercise after eating lots of pasta, bread, gelato & vino in Rome & Greece before the tour & I'm so glad that I did it! Alfredo is very knowledgeable about Barcelona's history & places & he took us to & thoroughly explained some amazing sights like the Sagrada Familia, Casa Batllo, Casa Mila, La Barceloneta, David & Goliath, Gaudi's Fountain, The Kiss of Freedom Wall & many other places. Alfredo explained the history of each sight in a very clear & concise manner, was very patient in answering all of our questions & he even took many photos of me & another guy, Mark from NYC, who was also on the tour whenever we asked him to which we both really appreciated as it's always better to have someone else take your photo with an important monument rather than taking a selfie! The bike riding part of the tour was super fun & easy- Barcelona has alot of wonderful bike trails that are easy to ride on, the e-bikes worked well & could go fast & Alfredo was easy to follow & helpful. We ended the tour with some yummy potatoes bravas & sangria & other drinks at a cool little neighborhood bar / restaurant that Alfredo likes & I've been offered a refund for my friend's tour since she was unexpectedly injured & could not attend which we really appreciate. I highly recommend Alfredo's e-bike tour of Barcelona if you like to exercise, have fun & learn all at the same time!
Alfredo expertly guided us through the narrow streets of the Gothic Quarter and around the various sites of Barcelona. We stopped for many photo opportunities and the ride itself was easy peddling and very enjoyable. I would recommend this tour to family and friends!
Frequently Asked Questions
What to bring?
Some water, clothes and shoes you can cycle in, and a jacket if it looks like rain.
Is this tour run by The Tour Guy?
No, it's run by one of our trusted and vetted partners in Barcelona. They're a specialist bike company who we know uphold our high standards.
Can I bring my kids?
So long at your kids are comfortable riding a bike then they're welcome to join the tour. Child sizes and helmets are available.
What to bring?
Some water, clothes and shoes you can cycle in, and a jacket if it looks like rain.
Do I need to be super-fit to join this tour?
The tour moves at a steady pace with regular stops, and the bikes are also electric assisted. So long as you're comfortable riding a bike and have a reasonable fitness level, you should be fine.
Is Barcelona bike-friendly?
Very. It has more than 200 km of cycling paths, an extensive range of on-street parking facilities, signage, and traffic lights, so you can explore easily avoiding the crowded streets.
show more frequently asked questions