Paella Workshop and Wine Tasting from Barcelona
Enjoy an immersive cooking experience while exploring traditional vineyards
Want to impress your friends back home with traditional, homemade paella? Then hone your skills with this cooking class! You'll be led through a family owned winery where you can take in the breathtaking views of the vineyard and the Mediterranean Sea, before you learn to make paella from a professional chef and enjoy a three course meal paired with decadent wines!
Full-day food and wine experience
Visit the historic Alella region
Tour a family-owned vineyard and winery
Cooking class with a view
Learn to cook Paella like a pro!
3-course meal, made by you!
You'll meet your guide at World Experience Sailing in Port Olympic 15 minutes before your departure time where you will board a comfortable shuttle bus headed towards DO Alella. Once you arrive, an experienced Sommelier will greet you and introduce you to the family owned winery, vineyard, and show you the view of the Mediterranean sea. You'll learn all about the wine making process and then visit the cellars before sampling 4 Spanish wines!
After the winery tour and tasting as completed, you will be led back upstairs to begin your cooking class! An experienced chef will guide you through the process of cooking the Paella, from start to finish. Once you're done, it's time to enjoy your creation. Sit back and relax, enjoy your meal, and indulge in a glass of velvety wine!
Paella Workshop and Wine Tasting Tour Description
Your 6.5 hour tour includes:
Round-trip transportation

Exploration of vineyard and winery

Wine tasting with 4 wines

Immersive paella cooking course

3-course meal

View of the Mediterranean Sea
Round-Trip Transportation Included
After enjoying a hearty meal and drinking a smooth wine, you will be too full to drive yourself! Your tour includes reliable transportation that will pick you up at World Experience Sailing and bring you back at the end of the trip. You can enjoy this exclusive experience completely relaxed and carefree!
Admire the Vineyard and Sea
Once you arrive, you will be warmly greeted by knowledgeable sommeliers that will welcome you into the family owned winery, which is a vintage 14th century house. Before you leave, you will have the chance to stroll along the vineyard to bask in its natural beauty, as well as admire the roaring waters of the Mediterranean sea.
Learn How to Make Wine from an Expert
As fun as it is to enjoy sampling various wines, it's also fun to learn the process! You will learn all about the vineyard, grapes, and even visit the cellar for wine tasting. Here, you will be taught the ins and outs to how they craft their famous wines!
You will be on the edge of your seat to learn more as the wines of Alella have a long history. In the Middle Ages, Alella wines were a favorite amongst Barcelona Seu, and eventually became a high-quality wine exported from Catalonia throughout the entire world.
Cooking Traditional Paella
Learning how to make wine and indulging in samples can build up an appetite. After touring the vineyards and drinking their award-winning wine, it's time to cook!
An experienced chef will be your guide through this process. They take on an immersive approach, and will support you from beginning to end. By the time you're done, you will know the secret to making incredible paella.
Savoring a 3-Course Meal
Now that the paella is done, it's time to eat! You will sit down for a 3-course meal of a starter, main dish (your paella, of course) and a tasty dessert paired with a glass of wine.
All that's left from here is to relax, enjoy yourself, and enjoy another glass of wine before catching your ride back to Barcelona!
What you get with this tour
Wine tasting with a sommelier
Views of Mediterranean sea
Round trip from Barcelona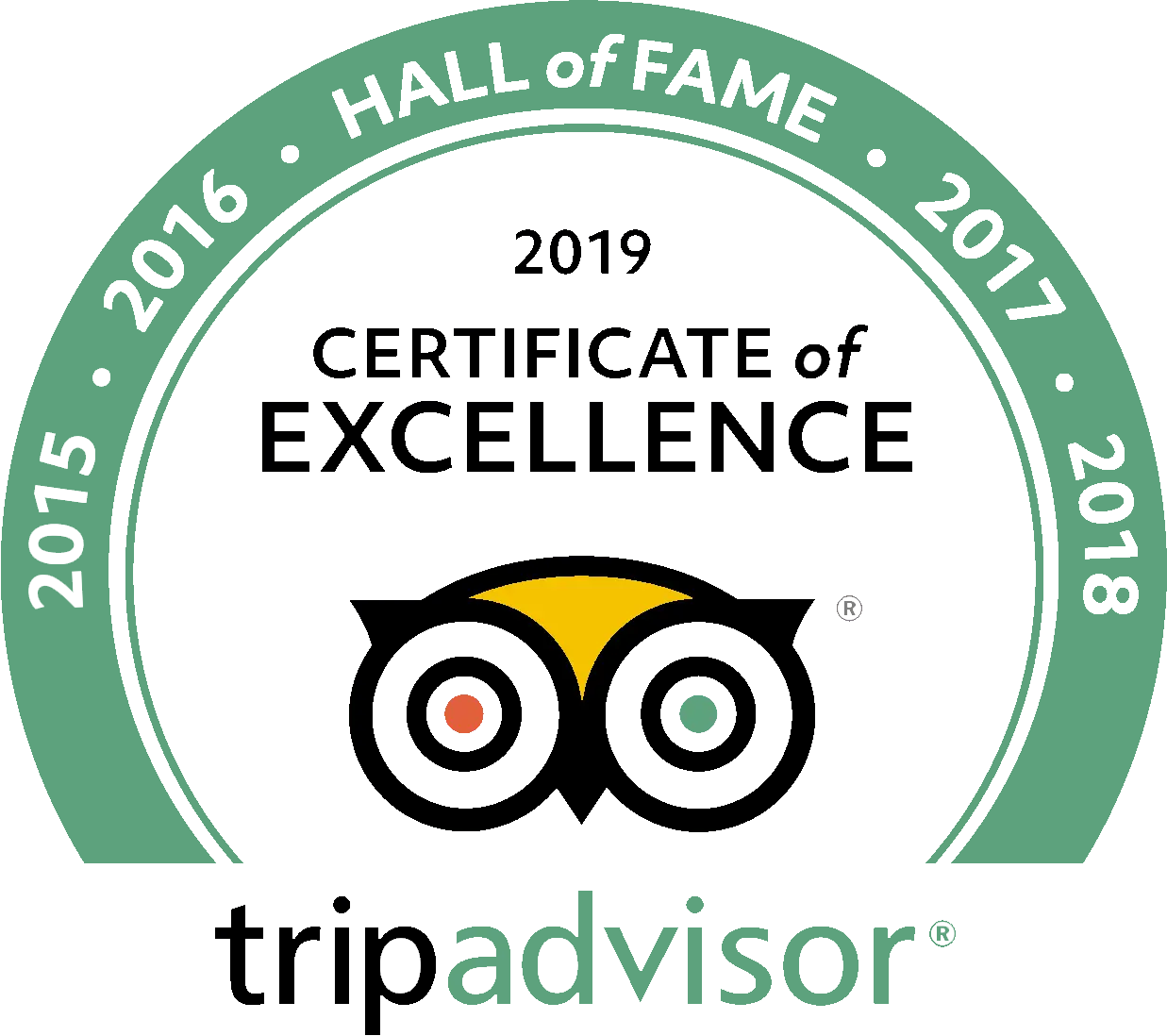 See what people are saying
5 total reviews
Leave a review
5.0/5 (based on 5 reviews)
Wonderful day!
Reviewed by
Kathryn Pflueger
What a treat this was! We had so much fun at the winery it was more than I expected. We were treated to a tasting of several varieties of wine, in addition to making a delicious salad and paella. We also had a bonus risotto, as someone on our visit was vegetarian. We left full, tipsy, and very happy! I would recommend this again for sure!
We were in Spain for 2 weeks and this is my favorite thing we did on the whole trip. Amazing food in a beautiful setting with wonderful people. It was just a magical day. Book this one. I will definitely do it again on my next trip to Barcelona.
Views & Paella
Reviewed by
Richard Martínez
This was a really fun class. Everyone in the group was in a good mood, probably because the food and views were so good. Teacher was great and local.
Frequently Asked Questions
What to bring?
What should I bring?
Come hungry and wear a comfortable pair of shoes as you will be walking around the vineyard.
Is lunch included in the price of the tour?
Yes, your food and wine samples are included in this tour.
Is this tour run by The Tour Guy?
No, this tour is operated by one of our trusted and vetted partners in Barcelona.
What if I don't drink alcohol but I'd still like to join a food tour?
Not a problem. Please let us know in the comment box when you book your tour so we can make sure an alternative drink is provided.
What if I have food allergies, intolerances, or other requirements?
Please contact us at least 24 hours before your tour date so we can accommodate your dietary needs.
show more frequently asked questions