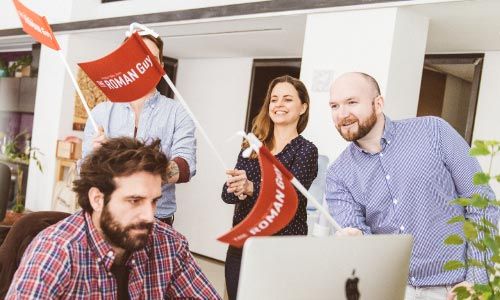 Our offices in Italy and America are where you can find our The Roman Guy team. We're a group of international, travel-loving individuals, who live for memorable experiences more. That's what helps us understand the importance of your experience with us.
We take customer service seriously. Whether you book online, via phone or by email, whether you book a full vacation or just a Vatican Tour, we put the maximum effort possible into making sure every experience with The Roman Guy team is a moment to remember... in a positive way!
Nobody can claim to be perfect and we are no exception.
There are a small handful of scenarios where we have less control. Strikes, bad weather, flu, restorations at ancient sights and other unexpected factors might want to put themselves between you and your vacation. We will do our best to help make sure that such factors don't put a dampener on your Roman Guy experience.
If you are not fully satisfied with your experience with us, we want to know about it! We love reading happy reviews, and we thank every of our 1000+ customers who have shared their reviews with us. But, as a growing team and company, we are extremely eager to know when something doesn't go exactly as you expected. Receiving feedback is the only way we can improve!

SEND US YOUR FEEDBACK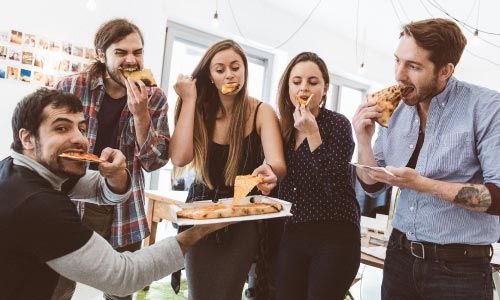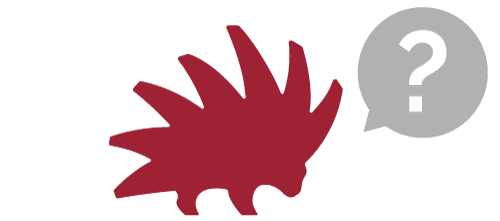 DID YOU ALREADY HAVE A TOUR WITH US?
Best-seller privileged entrance Vatican Museums tours
The main attractions to visit during a tour of the Vatican include: the Vatican Museums, Sistine Chapel & St Peter's Basilica. With a number of different skip the line Vatican Tours and Vatican Private Tours to choose from, all of which being lead by professional licensed Vatican guides, you can select a tour of the Vatican and Sistine Chapel that best suits you!
VIP Colosseum and Palatine hill tours, a dive into the past
There is more than one way to escape the crowds in small groups and get behind the scenes on a Colosseum tour. Below you can choose from a range of skip the line Colosseum tours, behind the scenes Colosseum tours, Colosseum Underground Tours, Colosseum Arena Floor Tours, Colosseum at Night Tours and some Colosseum Private Tour options, such as a special Colosseum Tour for Kids.