Chianti is a red wine named for the Tuscany region that it originates from. Sangiovese grapes comprise the majority of grapes used in this red blend. An authentic Chianti from Tuscany bears a spicy, smoky and tart profile. Essential to Italian cuisine, Chianti wine is best served with savory foods that complement its high-acidity and coarse tannic qualities. This is your guide to the best Chianti food pairing.
---
Hey, we sell tours too!

While the information we provide here is free, we also sell tours at pretty reasonable prices. From its Renaissance heritage to the surrounding Tuscan countryside, Florence offers visitors the best of Italy's history and landscape. Experience all of this and more on one of our many Florence tours, including our day trip to Chianti. Taste the best of Tuscany's Chianti wine and soak in the region's natural splendor with The Roman Guy.
The Origin of Chianti Wine
The first documented occurrence of a Chianti wine dates back to the 13th-century when the "Chianti Mountains" around Florence were identified as a prominent location for the cultivation of grapes. Merchants from the towns of Castellina, Gaiole and Radda formed the League of Chianti (Lega del Chianti) in order to promulgate the production of Chianti.
The League of Chianti gained further legitimacy in 1716 when Cosimo III de Medici issued a decree recognizing the villages of Castellina, Gaiole, Radda and Greve as the official producers of Chianti.
What Is Chianti Made Of?
Aside from being made in the Chianti region, Sangiovese grapes are the primary grape used to make Chianti. This thin-skinned grape is high in acidity and tannin levels, producing translucent, medium-bodied wines. According to Master Sommelier Noelle Allen, the Monteraponi Chianti Classico is composed of 95% Sangiovese grapes, making it a "really pure expression of the grape."
Other grapes contained in Chianti wines include Cabernet Sauvignon, Merlot, Colorino and Canaiolo. According to Master Sommelier Allen, Chianti wines are classified as DOCG which stands for Denomination of Controlled Origin (Denominazione di Origine Controllata e Garantita) and is the highest level of Italian wine classification. Today, 73 wines bear the distinction of having DOCG status in Italy.
Chianti Pairings
With their notable acidic qualities, Chianti wines pair with red sauces very well. Here are some other great Chianti pairing for your next dinner party.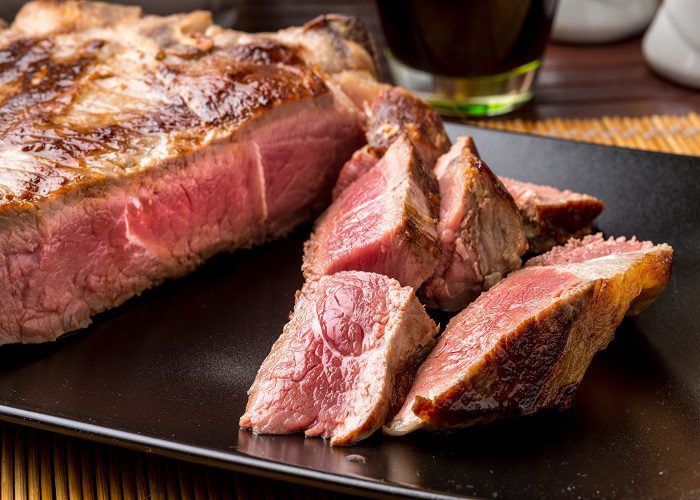 Chianti Wines Aged Between Six Months and Two Years
Younger Chiantis, aged six months or less, pair really well with appetizers and pasta with red sauce. Some great appetizers for Chianti pairings include duck liver mousse with crostini, pecorino cheese, chickpea soup and charcuterie platters, especially with salami.
Chiantis also pair brilliantly with red sauces. Pasta with meat or tomato sauce is a great dinner option for Chianti pairing. Spaghetti with Bolognese sauce, spaghetti with meatballs, lasagna and meatloaf all pair well with a glass of Chianti.
Quicker meals such as pizza, burgers and grilled cheese sandwiches also pair well with a glass of Chianti.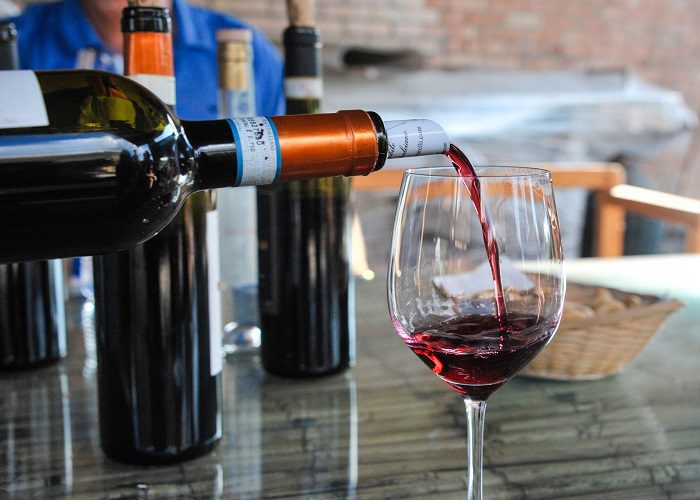 Higher-Quality, Longer-Aged Chianti Pairings
Wines aged between two and two-and-a-half years are known as Riserva. Riserva's higher quality comes as the result of a minimum of 2 years of aging in oak barrels, followed by 3 months of aging in bottles. This variation of Chianti pairs well beat-based dinner platters such as roasted lamb, braised veal, game meats and Florentine steak. Riserva also pairs well with the pasta dish Ragù al Chingiale made with slow-simmered wild boar, a classic Tuscan recipe.
Florence and the surrounding region of Tuscany offer the best of Italy's culinary and cultural history. Experience the best of the region's cultural history with our Tuscan countryside outing from Florence. You'll visit the Medieval walled city of San Gimignano and a Chianti farmhouse to sample different varieties of Chianti straight from a Tuscan vineyard. Savor an authentic glass of Chianti paired with lunch made directly from the farm's own crops.
Taste Chianti as it was meant with our Chianti day trip or our Florence evening food tour. Experience the best flavors of Tuscany with The Roman Guy!
---
I Want More Italy!