You probably remember watching Nickelodeon as a kid; remember those countless advertisements for Teenage Mutant Ninja Turtle products? The names "Michelangelo," "Leonardo," "Raphael" and "Donatello" are often ingrained in the young minds of America. But did you know that the Ninja Turtles are actually named after some of the most famous Italian Renaissance artists? In this guide, learn about the celebrated artists that inspired the names of the famous crime fighting Ninja Turtles that we all know and love.
---
Hey, we sell tours too!

While the information we provide here is free, we also sell tours at pretty reasonable prices. As the birthplace of the Italian Renaissance, Florence is home to countless classic works of art. When planning a trip to Florence, it's essential to make time to see and appreciate the city's rich cultural heritage. Luckily, our selection of Florence tours provides great opportunity to learn about the art scene. If you're staying in Rome, check out our Rome to Florence Tour. And, with skip the line tickets and expert local guides, you'll experience Florence like a pro.
Why are the Ninja Turtles Named after Famous Renaissance Artists?
Well, there actually isn't some crazy interesting story here about why the ninja turtles are named after famous Renaissance artists. One of the creators of the Teenage Mutant Ninja Turtle comics, Peter Laird, has admitted that it was sort of random. The creative team had originally wanted the turtles to have Japanese names, as their rate ninja master hailed from Japan. The writers could not come up with Japanese names that stuck, so they almost randomly decided to name them after Italian Renaissance artists. In the comics, Splinter, the rat sensei, finds a battered book of Renaissance art and names the turtles Michelangelo, Donatello, Raphael and Leonardo.
Michelangelo Buonarroti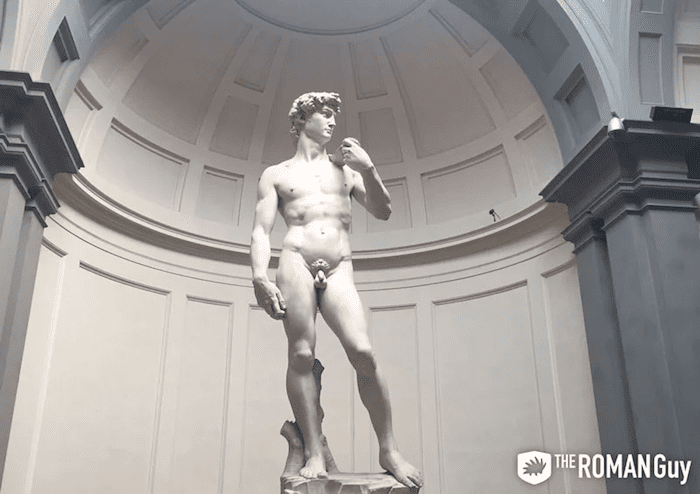 Michelangelo di Lodovico Buonarroti Simoni was born in Florence and grew up a little outside of Arezzo. At a young age, his father noticed his artistic abilities and sent him to study under Domenico Ghirlandaio, a prominent artist of that time. In just a couple of years, Michelangelo became one of Ghirlandaio's best students and was sent to work for Lorenzo de' Medici. As the Medici family was the most powerful family in Florence at the time, Michelangelo's gig with them was pretty impressive, especially for a teenager.
During Michelangelo's career, he not only painted the ceiling of the Sistine Chapel, what many probably regard as his most famous project. He can also be credited with sculpting the Statue of David, which you can find in the Galleria dell' Accademia in Florence. One of his earliest projects was also La Pieta, the iconic sculpture inside of St. Peter's Basilica.
Leonardo da Vinci
Though historians most often associate him with his contributions to the artistic world, Leonardo da Vinci was not just an artist. He also excelled in mathematics, engineering, chemistry and many other fields. Some may call him a "Renaissance man" (cue the laugh track). Many even refer to Leonardo as the father of paleontology. Born and raised in Florence, Leonardo discovered his passion for art early in life. He worked under the apprenticeship of Florentine painter Andre de Verrocchio, where he honed his craft.
Leonardo da Vinci is a household name when it comes to artists. Without a doubt, his most famous artwork is the Mona Lisa, which you can see on our Skip the Line Louvre Tour. Painted in Florence yet on display in Paris, the Mona Lisa actually presents profound controversy in the world of art. Da Vinci is also known for The Last Supper, located in Santa Maria delle Grazie in Milan. Among his other popular works, you can explore the Annunciation and Adoration of the Magi on an Uffizi Gallery Tour in Florence.
Donato di Niccolò

(Donatello)
With yet another Florentine Renaissance artist, you can understand why Florence has been dubbed the "City of the Renaissance." The Renaissance artist that inspired the purple-blindfolded ninja turtle, Donatello, was a prominent sculptor during the 15th century. Coming from an artistic father, Donatello became introduced to the world art very early on in his life. Donatello even received training from Lorenzo Ghiberti, the artist most widely known for creating the bronze doors of the Florentine baptistery.
You can find Donatello's sculptures all around Florence, as well as in other cities in Italy, like Padua and Siena. One of his most famous sculptures is his interpretation of the David, which you can find in the Bargello museum in central Florence. Compared to Michelangelo's David, Donatello's bronze David statue appears smaller and captures David after he slays Goliath. This work is said to be the first free standing nude sculpture ever created. Donatello's other famous works include the Equestrian Statue of Gattamelata in Padua, Zuccone in the Museo dell'Opera del Duomo in Florence and the St. Mark statue on the exterior of the Orsanmichele Church in Florence.
Raffaello Sanzio da Urbino (Raphael)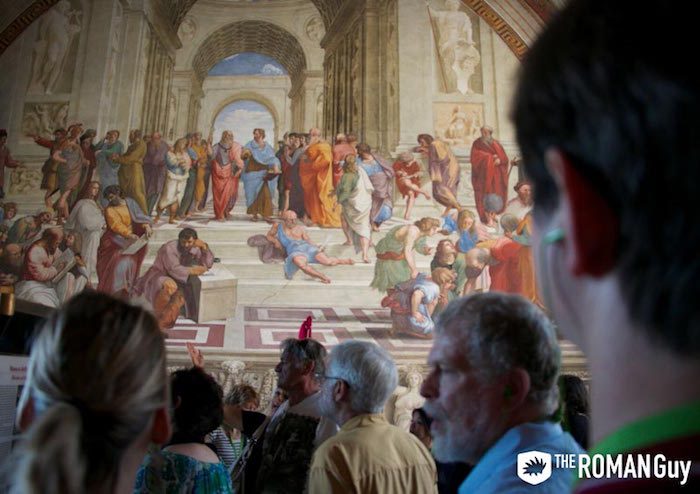 Like Donatello, Raphael was raised with painting in his blood. Raphael's father, Giovanni Santi, was Court Painter to the Duke during Raphael's upbringing. Before Raphael's tragic death at 27, he managed a large workshop, which was pretty unique for that time period. Many believe that Raphael served as an apprentice to Pietro Perugino, as much of Raphael's work seems to carry out Perugino's style and influence. However, some say that Raphael was trained by Timoteo Visit, a court painter in Urbino in the late fifteenth century.
Raphael's artwork has become so iconic that he even has a gallery dedicated to his work in the Vatican Museums. All of our best Vatican tours visit the Raphael rooms, where you can see some of his best works, including Transfiguration and The School of Athens. You can also visit one of his earliest works, Self-Portrait, in the Uffizi Gallery.
---
I Want More Italy!