Staying in Venice can be exhausting and energy-sapping if you do not choose your accommodation carefully. Choosing the right accommodation is absolutely imperative to planning your Italy vacation, so that you can rest up and prepare to seize each day. In this guide, you can find a local's advice on where to stay in Venice. These accommodations are ordered from budget-friendly to luxury hotels in Venice.
---
Hey, we sell tours too!
While the information we provide for you is free, we also sell tours at very reasonable prices. Venice can get pretty crowded, especially during the peak summer months. Luckily, you can see the best of Venice on our awesome Venice tours. Explore the magic of the Floating City with a professional guide who knows the city backward and forward.
Step out the door of this 18th-century palazzo and learn that it was once home to an artist, famous for its impressive city view paintings by Antonio Canal, often referred to as Canaletto. Canaletto's paintings are hanging all around the house for guests to admire. Located in the district of Castello and on short distance from Saint Mark's Square, this hotel offers a convenient location for travelers.
This 3-star hotel in the vivid Santa Croce neighborhood is a true gem if you want to experience Venice, as the many locals do every day. All day long, you will see commuting students and locals pass by. In this area, you will hear the true Venetian dialect and try tasty street food in the many small "Bacaro" shops with a side of "Spritz," the most frequent Venetian aperitivo drink.
This family-run hotel located nearby the opera house of "La Fenice" is a cozy, small retreat. This hotel offers basic amenities, restaurant service and an easily accessible location. You can take a taxi or public transport to make it perfect for an uncomplicated and central stay.
Begin your day in the gardens of Hotel Flora, located only footsteps away from Saint Mark's Square. Enjoy this green island of peace and relaxation in one of the least green cities in Europe. Take advantage of the gardens by reading, meditating or simply just relaxing with your loved ones in this island of peace. The gardens are the central element of this family-run hotel and have been cultivated for over 50 years.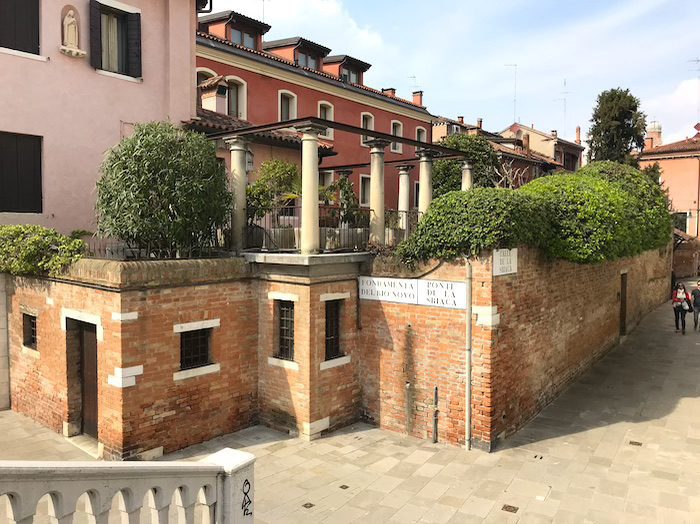 This 4-star hotel provides you with basic accommodations and services, located in the more local area of Santa Croce. Arrival to this hotel is very easy and uncomplicated thanks to nearby Piazzale Roma, where all buses from the airports arrive.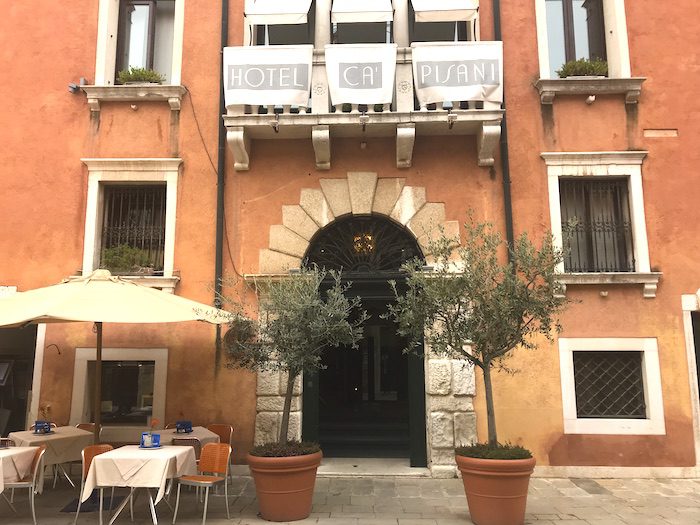 This hotel is located inside of a red palazzo, situated in the west of the Dorsoduro neighborhood where the pace in Venice slows down a bit. The hotel's restaurant offers a great variety of Venetian and Italian cuisine and throughout summer and holds unique events, including the "Musical atmosphere" experience. Both the restaurant and hotel are created to present impressive architectural elements and carefully selected designer furniture. In addition, this hotel is very pet-friendly.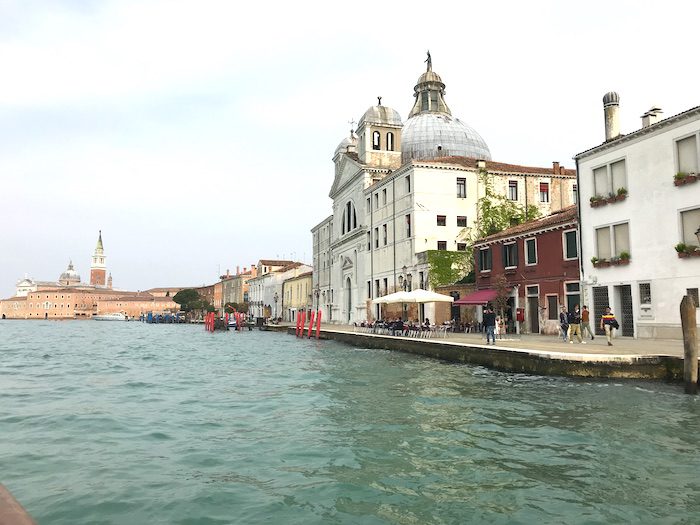 Enjoy a drink in this hotel's iconic gardens. This hotel has been known for leisure, style and discretion in the lagoon for decades. People who look for the classical Italian luxury experience would absolutely enjoy a stay here. This is one of the few places in the city where guests can enjoy a splash in an outdoor pool after exploring the city in the summer heat.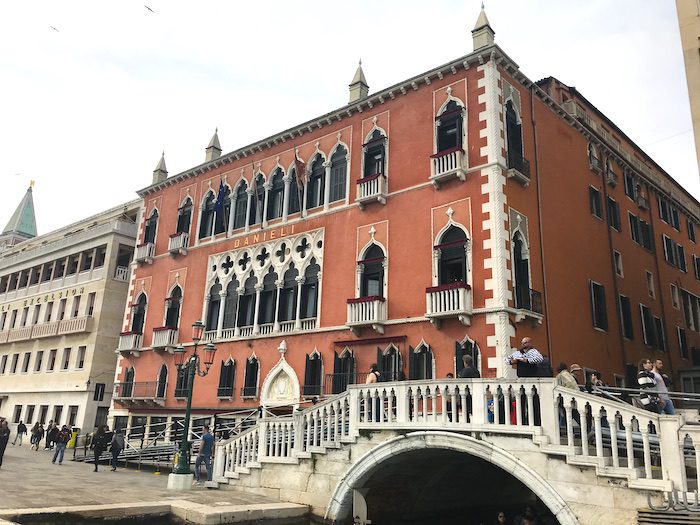 This palatial home and its accompanying lifestyles attract a very lavish clientele. Indeed, when you step into your room, you might have a moment of wonder. Immerse yourself in the richly embellished halls and suites. It seems like the lavish social events of the past which were hosted there took place only yesterday. This place might be one of the many historic residences to stay in, but Danieli's indescribable ambiance is not forgotten in a lifetime.
Palazzina Grassi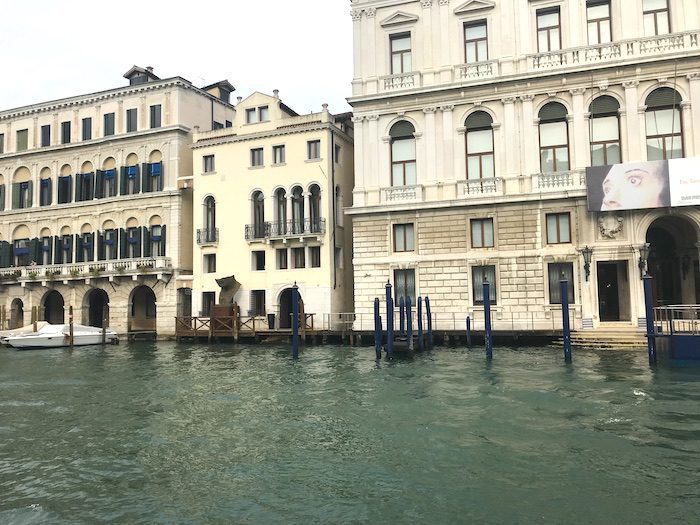 Palazzina Grassi is yet another estate located on the Grand Canal. Its name derives from its prominent neighboring building, Palazzo Grassi. In its halls, the world's most important figures of contemporary art are exhibiting magnificent works. The neighboring hotel with its modern and artistic style might be perfectly romantic for your honeymoon in Venice or fitting for a trip dedicated to the arts.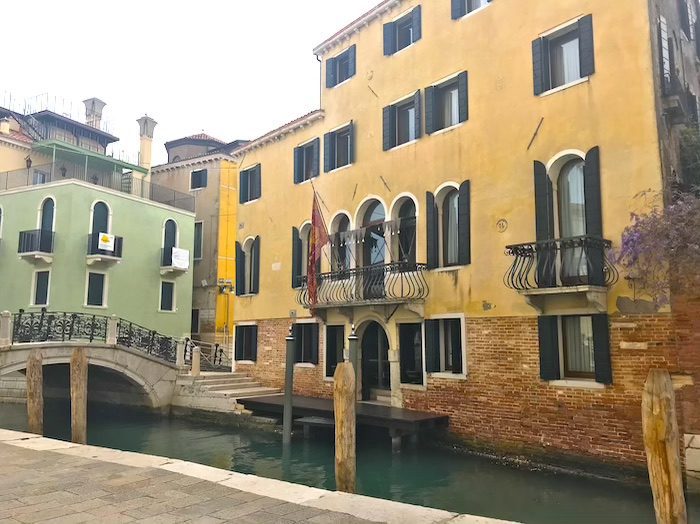 This praised boutique hotel is located in the west end of the art district of Dorsoduro, right next to the epic baroque church Santa Maria della Salute. The small retreat has only twelve rooms in total and offers luxury amenities, as well as gorgeous suites.
---
I Want More Italy!
Check out our YouTube video and step-by-step guide about how to do Venice in a Day. If you'd rather let us guide you, check out our Venice tours.