You may have heard people refer to Venice at The Floating City. Well, during the autumn months, Venice becomes more of a sinking city. Flooding in Venice is now worse than it's ever been. In this guide, discover the reasons for Venice flooding and how the city copes with this weather trend.
---
Why does Venice flood?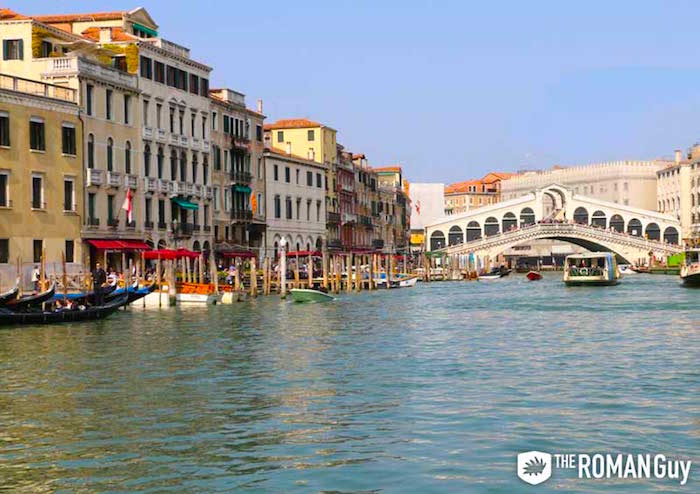 Venice is actually made up of 118 separate islands, which sit within the Venetian Lagoon. When hot humid winds from Northern Africa line up with the moon's gravitational pull, water is pushed from the Adriatic sea into the Venetian Lagoon. This extra water seeps onto the main island and causes Venice to flood. Locals call Venice's flooding "acqua alta," or "high water."
Usually, the flooding only affects 10% of the land in Venice, mainly covering St. Mark's Square. In 2018, the floods in Venice were worse than ever before, affecting over 75% of the city. In some of the city, the water levels were as deep as even five feet.
Aside from the moon's gravitational pull and Adriatic sea water push, Venice flooding is mainly a result of climate change and rising sea levels. And to top it all off, Venice sinks because the city was built upon weak foundations. Sitting on shifting tectonic plates, Venice essentially tilts to the East. Experts have measured that on average, Venice sinks about two millimeters every year.
How does the City Deal with the Flooding?
Though the Venice flooding may seem daunting to most, the city and its residents are always able to adapt to the weather obstacles. Primarily, Venice implements raised walkways. These walkways are placed all through St. Mark's Square, and well as in the thresholds of shops and restaurants. This way, travelers and locals can somewhat avoid walking in a pool of water. Store owners often install flood gates in their windows for extra precaution.
One of the most interesting Venice flooding adaptation efforts is the Liberia Acqua Alta. This local Venice library's entire theme is centered around Venice flooding. The shop owner's store all of their books in bathtubs, boats, and other raised surfaces to avoid any damage to the inventory.
As flooding is very typical for Venetians, shops and other businesses usually remain open during flood season. You might get a little damp, but hey, it's part of being a Venetian.
Popular Venice Tours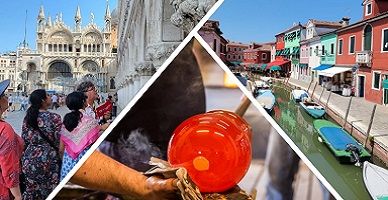 Best-Selling Tour
Ultimate Venice in a Day with Murano and Burano
The ultimate tour of Venice. You'll get skip-the-line access to the most important buildings in Venice, plus a gondola ride, and private transportation to the islands of Murano and Burano. It's a full day of touring that will make for the best memories in Venice ever.





See Prices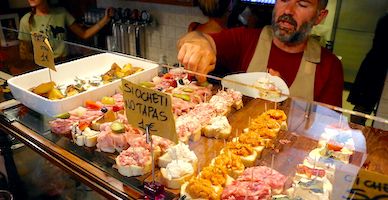 Authentic Experience
Venice Local Evening Food Tour in Cannaregio
People who say Venice is too touristy have not done enough research. Cannaregio is an amazing break from the crowds and our food tour is the most authentic way to experience it. Taste Cicchetti and other Venetian specialties with tons of wine! You'll leave with a full stomach! Plenty of Food and wine included!





See Prices
The Future of Venice Flooding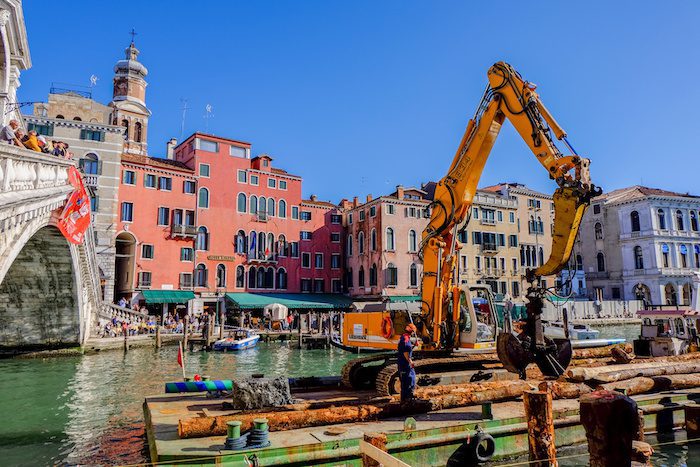 Will the Venice flooding get worse? Without a doubt. As climate change continues to worsen, the water levels in Venice will continue to rise, and the Floating City will continue to sink. For years, the city had been working on a project involving building a massive floodgate across entrances to the lagoon as a barrier. With this barrier, water, so they thought, would be blocked from pouring over onto the island. Known as the MOSE Project, this barrier took years to build. However, the barrier eroded quickly due to mold and sea life.
Sadly, the city of Venice's future does not look pretty. Many experts say that the city could be completely underwater as early as the year 2100. This is because the Mediterranean sea is projected to rise over four feet by then, due to greenhouse gasses raising the temperature of the earth's atmosphere.
We like to tell travelers to explore Venice while you can. You never know when the golden days will be over.
Hey, we sell tours too!



While the information we provide here is free, we also sell tours at pretty reasonable prices. Traveling to Venice during the sunnier months? We got you covered. Discover Venice's top attractions like Doge's Palace and St. Mark's Basilica on our best Venice tours. Don't forget to take a serene gondola ride on the canals.
---
I Want More Italy!
Check out our YouTube video and step-by-step guide about how to do Venice in a Day. If you'd rather let us guide you, check out our Venice tours.