Tuscany is one of the most well-loved regions of Italy, brimming with Renaissance art and architecture, historical towns, rolling green hills, and, of course, mind-blowing Tuscan wine. Therefore if you're planning a trip to Italy, make sure to visit the wine country of Tuscany. Even if it's just a day trip from Florence, the effort is well worth it for any true wine-lover.
---
Don't get us wrong, we love Florence. The beating heart of the Renaissance, Tuscany's capital city is full of medieval piazzas, world-famous museums like the Uffizi Gallery and Michelangelo's David.
However, after you've had your fill of Dante's hometown, we suggest heading out to the hills. Taste some Tuscan wine and soak in (and drink up) all that this gorgeous region has to offer. Let's discuss some of the major players and where to go.
Where to Visit?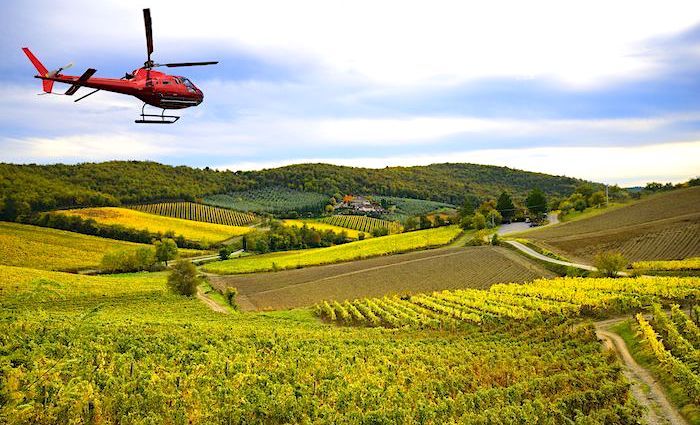 As a certified Sommelier, people ask me all the time which are the best wine regions in Tuscany. To answer that question, we must first understand the immensity and diversity of this winemaking region. To make it easier I will break the region down into a few smaller, digestible sips ( excuse the pun).
First of all, we must remember that Tuscany is an entire region in which you have many historical cities including Florence, Siena, Pisa, and Montepulciano. The beautiful thing about all of these cities is that they are completely different from the other, even though they are all within a few hours of each other. So enough talking and let's get into the thick of it.
San Gimignano- The Medieval Manhattan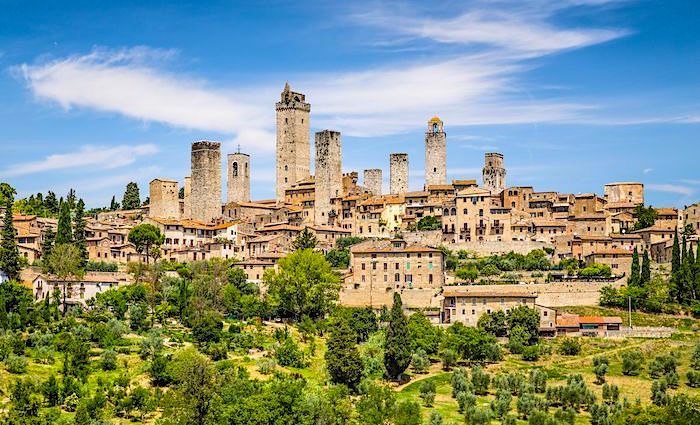 San Gimignano, or the "Town of Fine Towers", has a medieval skyline you won't want to miss. Located in the province of Siena, San Gimignano is filled with awe-inspiring Romanesque architecture and charming cobblestone streets. Explore San Gimignano's the Piazza della Cisterna, or pay a visit to the Collegiate Church of Santa Maria Assunta. Home to breathtaking frescoes from the Sienese school, these works of art are influenced by the Byzantine traditions of Duccio and by the Proto-Renaissance painter Giotto.
After exploring the town, head to a local bar to enjoy a glass of the town's specialty wine: Vernaccia. This refreshing and fruity wine is the only DOCG white wine from the Tuscan region. What is DOCG designation? This title means that any Italian wine labeled DOCG is subject to strict rules in how it is made. For example, the DOCG classification requires that this wine is made predominantly with Vernaccia grapes.
Tours of Chianti & Florence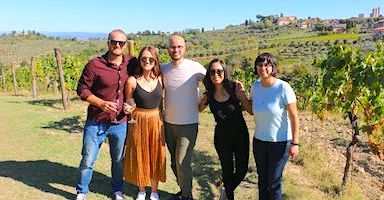 Top Rated Experience
Chianti Day Trip from Florence with Vineyard Lunch
Want to have an epic experience in Tuscany? Remove the guesswork and logistics by joining us on a day trip to Chianti and Siena from Florence. Transportation, lunch, and lots of wine included!





See Prices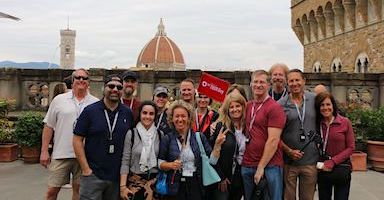 Best Selling Tour
Florence in a Day Combo Tour with David & Uffizi
This tour is your best value in Florence. Follow your licensed guide to see Michelangelo's David statue in the Accademia Gallery before exploring the Uffizi Gallery. You'll also stand next to the Florence Cathedral, Baptistry Doors, Ponte Vecchio, and more. All your admissions are included with skip-the-line tickets too!





See Prices
Tuscan Wine in the Chianti Region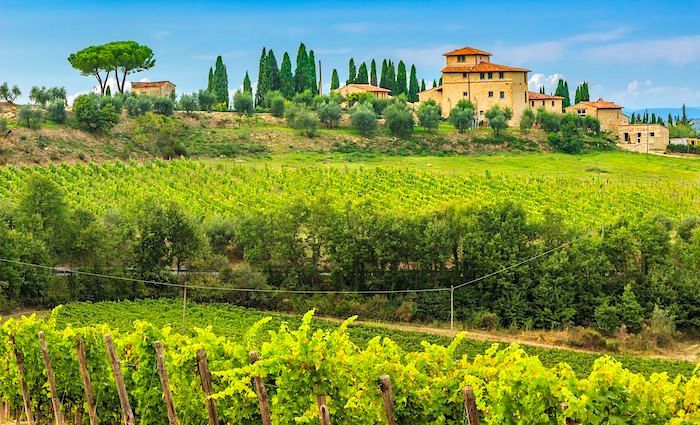 Chianti is more than just an earthy, delicious red wine to pair with your pasta; it's also the region from which the wine takes its name. Flush with vineyards, the Chianti region in Tuscany has some of the most beautiful landscapes in the world. Here, you'll find some of the finest red wine. The Chianti region is divided into seven areas, each of which produces a specific kind of Chianti wine.
The most distinguished Chianti wine is the Chianti Classico. Originating between Florence and Siena, the predominant grape in Chianti Classico is the Sangiovese. In addition, wine classified as Chianti must be produced 80% from Sangiovese grapes. And of course, any wine tasting tour in Tuscany requires some delicious cuisine to accompany it.
If this sounds right up your alley, take advantage of an all-inclusive Florence day trip to Chianti with a visit to a family-owned farmhouse for some home-cooked cuisine. This is the true taste of Chianti! On the other hand, if you'd rather go it alone, there are several popular wine towns in Tuscany to explore at your leisure. To get a head start, read up on A few of the popular wine towns to choose from include Castellina in Chianti, Barberino Val d'Elsa, San Casciano in Val di Pesa and Greve.
Brunello di Montalcino Wine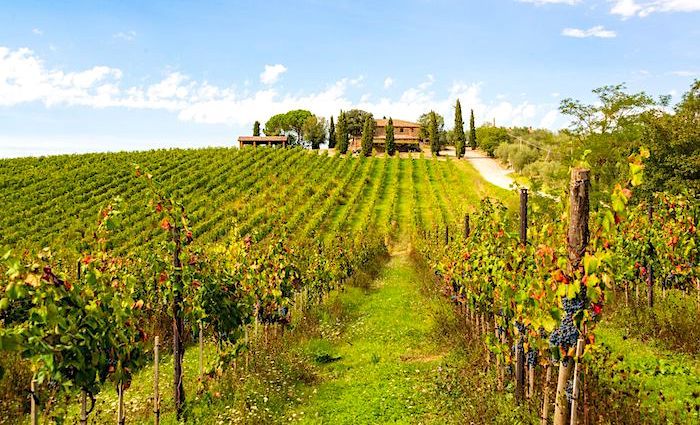 I feel obliged to make a disclaimer at this point. Montalcino is one of my favorite cities, not only for its beauty but for its prized wine- Brunello di Montalcino. It is hard to dispute the reign of Brunello as the top wine or at least in the top 3 of best wines in Tuscany.
The requirements to make this wine are quite rigid. It can only be made with 100% Sangiovese grape. It also cannot be released without being in the winery for at least 50 months with at least two of those years having settled in barrels.
For the Riserva, it must wait another year still to be released to the public. Therefore if the grapes were picked in 2010, the earliest you would be able to sample a bottle would have been in 2014 and for the Riserva in 2015.
This enchanting medieval town takes its name from a type of Oaktree that once covered the terrain. In addition to wine tasting, the elevation of Montalcino offers stunning views. Enjoy the gorgeous landscape from above, including the Asso, Ombrone, and Orcia valleys of Tuscany. Dotted with silver olive orchards, vineyards, fields, and villages, the lower slopes of the Montalcino are dominated by highly productive vines and olive orchards.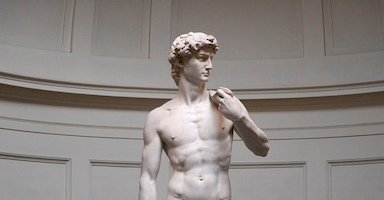 Best Selling Tour
Florence Walking Tour with Statue of David
Michelangelo is considered the greatest Renaissance artist and the David statue is widely known as his masterpeice. Join our English speaking guide as you skip the line to Accademia and see David. Then venture out to see the center of Florence including the Duomo (outside), Baptistry Doors, Leather Market, and more. Admissions included.





See Prices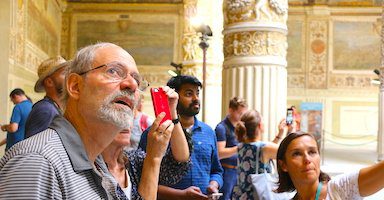 Top Rated Tour
Skip the line Uffizi Gallery Tour
The Uffizi Gallery is the most visited museum in Florence for good reason. Join our English speaking licensed Uffizi guide for a journey through the Medician Renaissance. Learn all the stories behind the very art that brought our world out of the darkness. All admissions included.





See Prices
How to Go Wine Tasting in Tuscany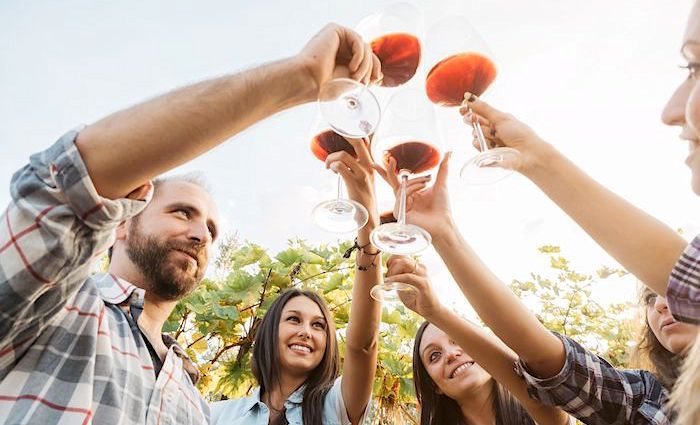 Most people visiting Italy choose to stay in Florence. However, Tuscany wine tours are bountiful from the capital city. If you're looking to taste some delicious Tuscan wine, but don't have a day to spare in your itinerary, you can try many of the local wines from restaurants and enotecas in Florence! If you're looking for one of our tried-and-true wine shops, pay a visit to Enoteca Obsequium. At this local shop, taste the best Tuscan and Italian wines by the glass.
Whether or not you decide to join a local wine expert on a wine tasting tour in Tuscany or go it alone, the opportunity to experience the beauty of the Tuscan country is an incredible opportunity. These rolling green hills constitute one of the world's best destinations for wine-lovers in the world.
I Want More Italy!