One of the best things things about traveling is that it offers you the opportunity to experience yoga in fresh scenery. Not only can not only renew your love of yoga practice and make you more committed to it once you return home, but it's also interesting to see how teachers guide you to yoga in foreign lands. Some of it might feel the same, but some parts are novel and exotic. In short, it's just how a vacation should feel. Here are some of the best yoga destinations in Italy.
---
Practice Yoga in Italy
If you're willing to travel and practice yoga as you go, Italy is one of the best countries for your adventure. First of all, Italy is interesting and gorgeous and worth exploring on its own. Even without the added benefit of working on your yoga poses, the lure of the Rome, Florence, Venice and the Amalfi Coast is strong. Plus, no matter how fulfilling an initial vacation to Italy is, there's always more to see. In some countries, you feel as though you've seen it all after visiting one city. However, Italy is quite the opposite. You'd need a lifetime to fully explore the Bel Paese.
Yoga in Rome
The capital of Italy, this fascinating city displays its layers of history like a lasagne. Among your walks, you'll be able to admire ruins from ancient Rome that still stand strong. With monuments like the Roman Colosseum and Pantheon, Rome is rich in cultural heritage that spans the length of Western civilization itself. The best way to explore these cultural riches on your feet. And spending all that time walking warrants some deep stretching!
Rome is also the capital of art, nightlife, fashion and, last but not least, mouthwatering Roman cuisine. You'll have a blast trying out everything, but don't forget to expand your range of delicacies beyond the most-well known. After all, there's much more to Italian food than pasta, pizza, and gelato. For yogis on the go in the Eternal City, there's no shortage of yoga studios that cater to the mind-body connection.
Yoga in Florence Italy
Florence is a haven of history, culture and Renaissance architecture. Widely considered to be the art capital of the world, Florence is the ideal destination if you fancy stunning museums and breathtaking medieval buildings and art. The charming paved streets will make you feel like you've arrived on the set of a historical TV show.
In fact, you wouldn't be far off for thinking it: plenty of famous movies and shows were filmed in this breathtaking city. If you find yourself in the Cradle of the Renaissance and you find yourself in need of some Vinyasa flow, pay a visit to Italia Power Yoga. Smack dab in the heart of Santo Spirito, this power yoga studio will sort you right out.
Yoga Retreat Tuscany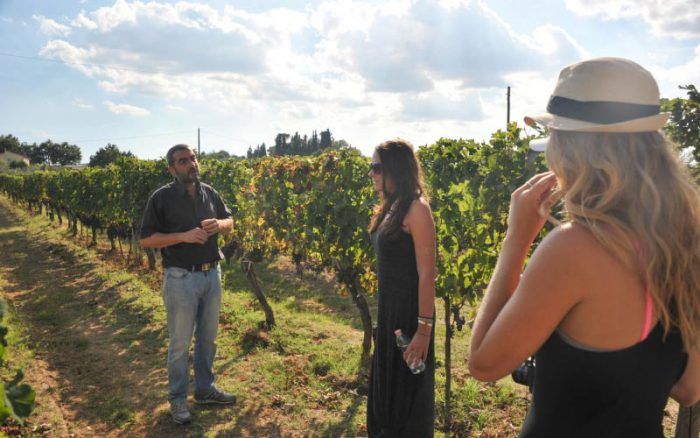 Tuscany is world famous for its sunny hills and valleys which make it an ideal setting for growing grapevines. Just imagine a yoga retreat that overlooks the Tuscan countryside of rolling hills, vineyards and olive trees. Anyone who's traveled to Tuscany knows how incredible the jaw-dropping beauty is. And naturally, this environment lends itself to a relaxing and meditative headspace.
In addition, if you want to witness the magic of wine making at least once in your lifetime, Tuscany is the place to go. And while you're wine tasting in Tuscany, consider a yoga retreat here as well. In fact, there's plenty of retreats here that combine yoga and wine tours. For yoga retreats in Tuscany, look here.
Sardinia Italy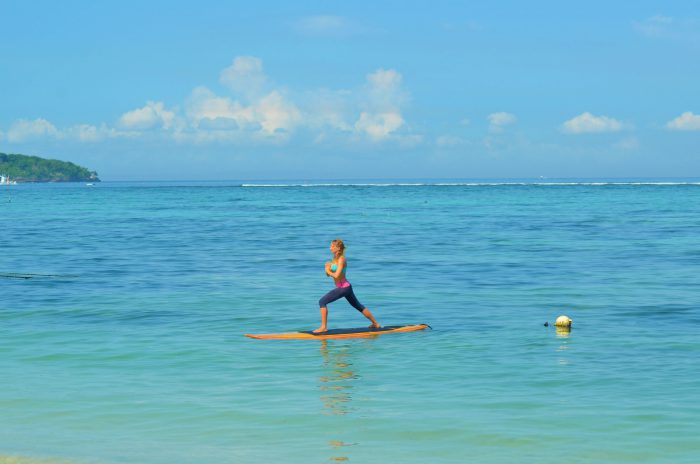 The first thing to know about Sardinia is that this charming island has about 2,000 km of beaches and coastline. This makes it a surfer's paradise and a favorite destination for yogis who enjoy sun salutations and practicing their asanas on the beach while enjoying the gentle breeze. The sunsets you'll get to admire in Sardinia are also nothing short of amazing, and there are plenty of ruins and monuments to explore during a romantic getaway. The second thing you should know about Sardinia is, the amount of fresh fish and seafood here is amazing. This makes for pure bliss and a cuisine which is at once country-style and gourmet. If a yoga retreat in Sardinia sounds right up your alley, check out BookYogaRetreats.
Amalfi Coast Yoga
There are three things to do in the Amalfi. One, indulge in the delicious local food (the fresh seafood is especially a treat), to have fun with water sports, or to stretch out your limbs in graceful yoga poses while the sun sets behind you. People come to Amalfi from all over the world to admire the view and to enjoy the breeze. The gentle weather and stunning views, as well as the generous coastline, make it ideal for a place to find peace. Or, to dare yourself into taking your yoga practice up a notch.
Ragusa Italy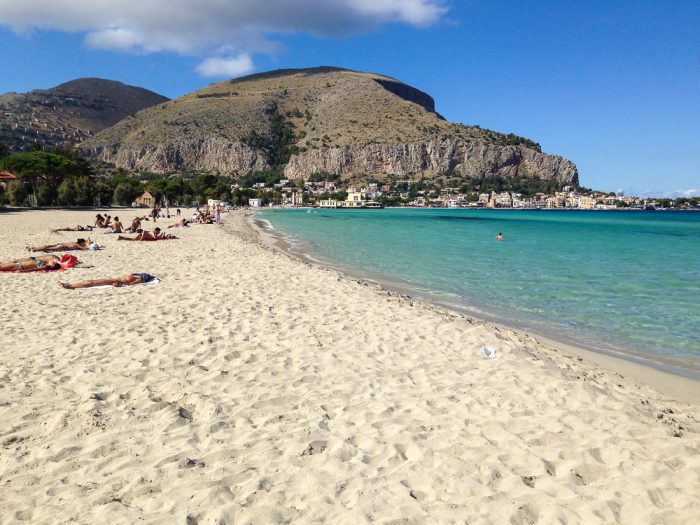 This charming province is not only a favorite among yogis, but it's also a top surf destination in Italy too. Consider a short getaway in beautiful Ragusa even if you're a beginner when it comes to water sports. Many yoga instructors that organize retreats in the area combine typical yoga practice with stand-up paddle yoga and other light water exercises. You'll be able to enjoy the sunny coastline and the stunning views while recharging your batteries on the Italian vacation of a lifetime.
---
I Want More Italy!