Expats in Rome share some of their Top Tips to make the big move as smooth as a nice Barolo. They all have different backgrounds and specialties, but with one overwhelming similarity – their love for la dolce vita in la città eterna.
---
Top Tips from Expats in Rome
1. Zoey Poulsen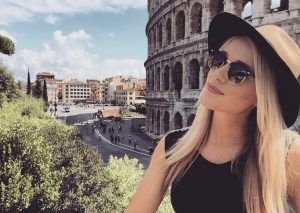 Zoey is a dream chaser specializing in promoting her vegan, minimalist, and travel lifestyle.
Where are you from?
Born and raised on Vancouver Island, Canada, but resided in Toronto for 3 ½ years prior to moving to Rome.
How long have you been living in Rome?
Just over four months.
Why Rome?
I continually re-watched any movie I could get my hands on that featured Rome.  After visiting 4 ½ years ago I completely fell in love with the city. I returned home, thought about it every day and finally ditched the 9-5 for la dolce vita.
Tip #1:
Your attitude determines your altitude in Rome.  Buses may be late, people may not understand you, but as long as you can keep a smile on your face la città eterna will make your dreams come true!
Tip #2:
Always bring a reusable water bottle with you!  Filling it up is safe, free, and accessible in charming little fountains!
Favorite thing to do in Rome:
Biking around the city!
---
2. Anastasiya Gorshkova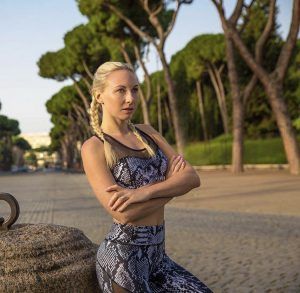 The Queen of fitness and self-love, Anastasiya is a personal trainer with her own YouTube channel and exposure on talk shows like The Steve Harvey Show. She's the expat you go to when it's time to work off that pasta.
Where are you from?
Originally from the Ukraine, moved to the U.S. at 16.
How long have you been living in Rome?
I lived in Rome a decade ago for two years.  This time I've been here for over three months.
Why Rome?
I've been madly in love with Rome from the moment I first came here many years ago.  It's my favorite place in the entire world!
Tip #1:
Get outside.  Take a long walk along Fori Imperiali, grab a glass of wine in Piazza Navona, or get lost in the small streets of Trastevere. Even take your workout outside! My clients absolutely love working out with me in parks while enjoying fresh air and beautiful scenery.
Tip #2:
Stay active. I could eat pasta carbonara for every meal for the rest of my life and be happy. But, in order to stay fit, it's important to live a healthy lifestyle. From biking in Villa Borghese to exploring the city by foot, Rome has many fun outdoor activities. 
Favorite thing to do in Rome:
Villa Sciarra.  It's such a gorgeous and peaceful place that I've developed a habit of going there for a walk or run early in the morning.  It's my morning meditation and workout in one.
YouTube–Website–Instagram–Facebook
---
3. Estrella Gomez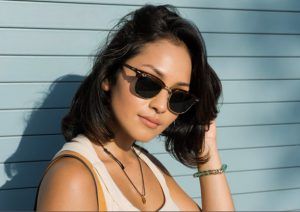 Estrella's specialties in writing, social media and photography are the perfect combination for fueling your wanderlust.
Where are you from?
Charleston, South Carolina.
How long have you been living in Rome?
Six months.
Why Rome?
It's a metropolitan city with plenty of diversity and opportunities.  My partner and I figured it would be a perfect place to start our life abroad.
Tip #1:
To truly live an authentic Italian lifestyle, we chose to live with an Italian family with whom we've shared many wonderful moments. I suggest surrounding yourself with locals to avoid being stuck in the "expat bubble."
Tip #2:
Celebrate the little milestones like speaking in Italian instead of your native language or pushing yourself to drive in Italy for the first time.  These can help you feel more integrated.  
Favorite thing to do in Rome:
Hanging out in a piazza or overlooking the city with a bottle of wine, people watching, and listening to the languages around me.
---
4. Toni Brancatisano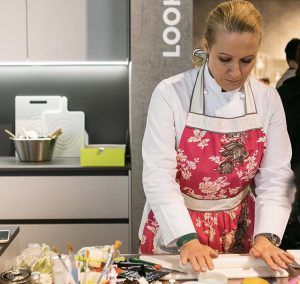 A passionate cook, food blogger and event speaker, Toni is the master of creating not only beautiful dishes, but downright delicious ones that will leave your taste buds wanting more.
Where are you from?
Melbourne, Australia
How long have you been living in Rome?
For the last three years. Tuscany was before that.
Why Rome?
Work, love, and new beginnings.
Tip #1:
Throw yourself head first into learning Italian.  Don't be afraid to open your mouth and make mistakes.
Tip #2:
It's good to get to know your neighborhood.  Frequent the same bar for your morning cappuccino – having the barman know what you want without even asking is the quickest way to feel like you belong. 
Favorite thing to do in Rome:
Ride around Rome on the back of my boyfriend's vespa feeling like Audrey Hepburn in Roman Holiday. 
---
5. Livia Hengel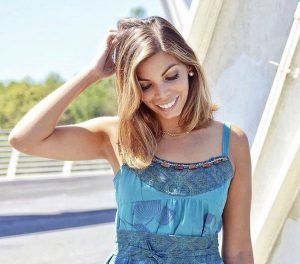 A published travel writer and established photographer, Livia's passion for Rome continuously bursts from her photos featuring the best this city has to offer.
Where are you from?
Washington, D.C. was my home base until I fell in love with Rome.
How long have you been living here?
I was born here but left shortly thereafter so I've been rediscovering the city as an adult over the past seven years.
Why Rome?
I'm a big aesthete and every corner of Rome is imbued with so much art, history, and culture.  The wonderful food and climate doesn't hurt either!
Tip #1:
Always carry change and break big bills whenever you can, it will save you a lot of hassle (and guilt!)
Tip #2:
Stick with simple: Italian cuisine excels at transforming even the most ordinary ingredients into incredible dishes so don't shy away from the simple dishes – they're some of the best.
Favorite thing to do in Rome:
Grab a bottle of wine and head to the Orange Garden to watch the sunset, it has some of the most beautiful vistas in Rome (especially at golden hour).
---
6. Natalie Kennedy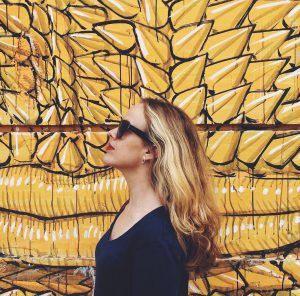 A Roman at heart, Natalie shows us that la dolce vita is as sweet as it sounds with her captivating Instagram and travel/culture blog.
Where are you from?
San Diego, California
How long have you been living in Rome?
Six years.
Why Rome?
Moved here for graduate school and couldn't bear to leave.
Tip #1:
It's important to keep in touch with friends and family back home, but don't try to hold on to your old life.  Focus on exploring the new city and making new connections.  Rome is as fantastic as you give it a chance to be.
Tip #2:
Cut through the red tape as soon as possible.  Living in Italy comes with plenty of paperwork (don't even get me started on getting a permesso di soggiorno).  The sooner you get through it, the sooner you can get back to scoops of gelato and vespa rides.
Favorite thing to do in Rome:
Gianicolo and Giardino degli Aranci.  Give yourself a quiet moment at a scenic viewpoint to take a deep breath and take it all in.
---
Discover More
The help doesn't end here! Check out our blog on a new Italy with hidden gems to discover once you're here and why Italy is the #1 destination for 2017.
As always, be sure to share your favorite Italian moments with us on Facebook, Twitter, Instagram and Google+