You've booked the flights for your trip to Rome, sorted your hotel and, of course, bought your tickets for the Colosseum tour (a wise move if you want to avoid the legendary long queues!) Maybe you remember a bit of Roman history from school, or you've seen the famous film with Russell Crowe – but how much do you really know about how gladiator fights worked? In this guide, find out what really went on during Colosseum gladiator fights and more information about this brutal ancient Roman ritual.
---
What were gladiator fights?
Gladiator fights have become a defining feature of the Roman Empire, but they're part of a tradition that actually began rather slowly – and well before the Colosseum was built. So, what were gladiator fights? In ancient Rome, gladiator fights occurred as a form of entertainment (like modern day sports). Gladiators would fight to the death, sometimes accompanied by animals, to entertain the masses of Rome.
How did Gladiator fights start?
It is believed that the first gladiators were slaves made to fight to the death at the funeral of a distinguished aristocrat Junius Brutus Pera in 264 B.C., an event arranged by his relatives to honor his death and provide a blood sacrifice for the gods. The Roman aristocracy thought this bloodthirsty battle gave the funeral a rather lovely sense of occasion, and the idea quickly caught on.
By 174 B.C., it was relatively commonplace to have matches across the city, and the idea was boosted further by Julius Caesar, who engaged hundreds of gladiators to fight in memory of his deceased father and daughter.
Popularity for the sport increased, and by the end of the first century B.C., government officials got in on the action and started holding public games. By the time the Colosseum opened in 80 A.D., gladiator fights had evolved from ad-hoc battles to a serious business.
Who fought in Colosseum gladiator games?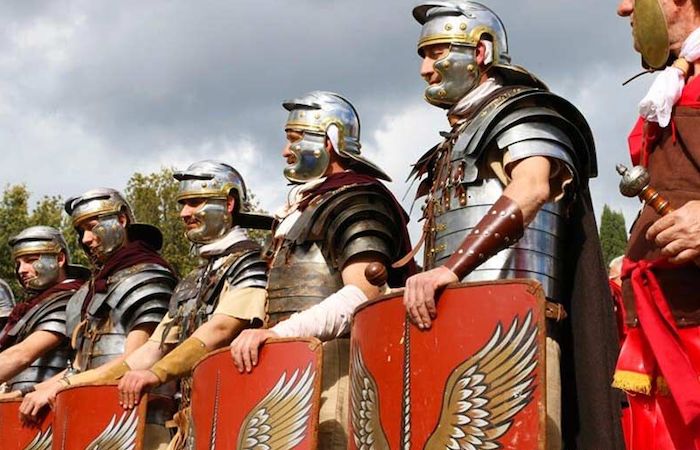 Who were the gladiators? Gladiators were often slaves or prisoners of war, forced to engage in training and combat in return for the chance of freedom. However, it was not uncommon for volunteers to join their ranks – either motivated by financial gain, or to prove their status as a warrior.
How did gladiators train?
There's an idea that the fights were haphazard and lawless, but this is largely a myth – like many things in Roman times, they were actually highly organized. All gladiators, both volunteers and slaves, underwent extensive training at 'gladiator school' and were bound to service by a sacred oath.
Teachers – probably retired gladiators – taught their own specific techniques and methods but it was prohibited to train with real weapons, so to remind the students just how vicious their trade was, training also included preparation for a courageous, unflinching death.
Were women gladiators?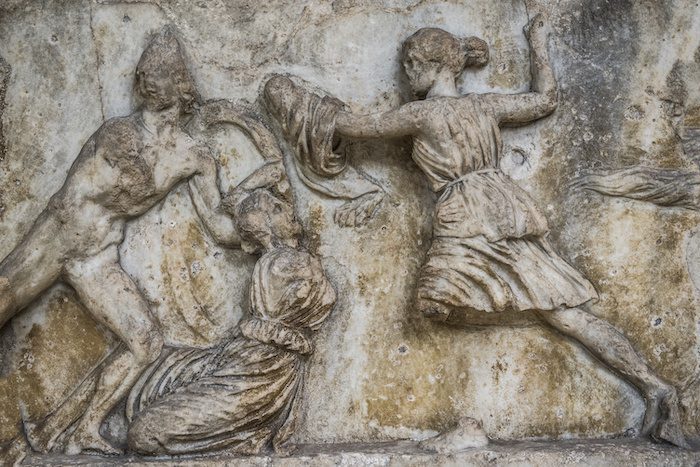 Good question. As unusual as it might sound, there is evidence of women taking to the Arena Floor – a marble frieze from the second century depicts a legendary fight between two women, Amazon and Achillea. Perhaps the men felt threatened, because female participation didn't last long – in 200 A.D. the Emperor Septimius Severus banned women from the games.
How did gladiator fights work?
Colosseum gladiator fights were as highly anticipated as the Superbowl or the World Cup final today. Gladiator games were advertised on billboards, publicizing the greatest gladiators of all time alongside other temptations – this could include live music, drinks, prizes and even executions (in case the fights weren't brutal enough).
Bloodthirsty though they may have been, the Romans were nothing if not dignified. Every event would begin with a procession of the referees and the editor. The person who organized and paid for the games, often the Emperor himself – walked in followed by a fanfare and, finally, the bringing in of the 'gods' to witness the fight.
Rules of gladiator fights:
After the fights started, it wasn't the brutal free-for-all one might expect – trained gladiators were expected to follow professional rules of combat. Most matches had a senior referee and an assistant, often retired gladiators whose judgment was, for the most part, final. They could caution or separate opponents during the match, as well as pause games to allow the warriors to rest – or even stop them entirely. Most matches lasted between 10 and 15 minutes and were won by the gladiator who overcame or killed his opponent.
Did gladiators fight to the death?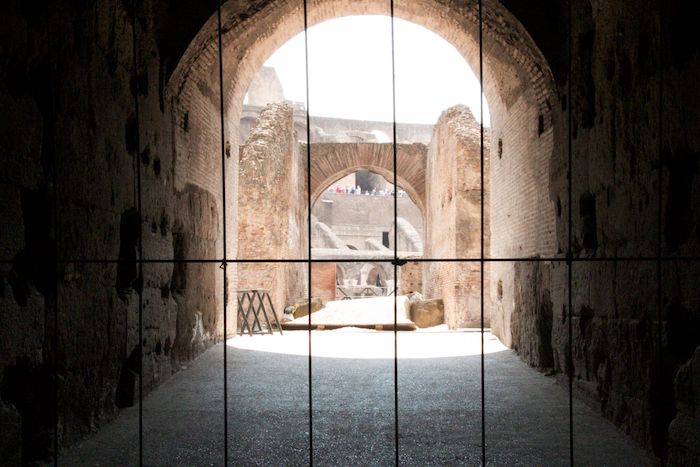 As bloody as gladiator fights undoubtedly were at times, they didn't always end in death. Gladiator fights were a big business. Managers and promoters spent huge amounts of money training and publicizing their strongest men, and it would have been bad for business if they allowed them to be killed off every week.
A gladiator could admit defeat by raising a finger, asking the referee to appeal to the editor to stop the fight. The final decision lay with the editor, who often listened to the crowd, typically bayed for blood, or if the fighter in question was particularly popular or longstanding, pleading for his life.
Whilst in the early years, death was the penalty for defeat, this changed as time went on. During the imperial period, it was common to have matches 'sine missione': where loss would not equal the death sentence. As the popularity of gladiator fights increased, however, the age-old principles of supply and demand kicked in. There were too many gladiators to fill the spaces available, and Emperor Augustus declared there was only one solution: the banning of sine missione matches, and a return to survival of the fittest.
Hey, we sell tours too!
While the information we provide in this post is free, we also sell tours at very reasonable prices. So, you want to know where did gladiator fights take place? The Roman Colosseum of course! Wanna see this wonder up close? Make sure you check out our skip the line Colosseum tours to avoid the lines and see the amazing restricted access areas that the general public cannot enter.
---
I Want More Italy!
Check out our YouTube video and step-by-step guide about how to do Rome in a Day. If you'd rather let us guide you, check out our Rome tours.
Not sure where to stay in Rome? Read this guide!