The Tuscany region is renowned for its lush scenery with abundant vineyards lining sun-drenched rolling hills. A global symbol for quality of life, Tuscany's rich farmland and bountiful crops bind the region's agricultural prominence to its flavorful culinary heritage. With Tuscany's excellence in cooking and winemaking, visitors will enjoy a flavorful experience at some of the best restaurants in Tuscany.
---
Hey, we sell tours too!

While the information we provide here is free, we also sell tours at very reasonable prices. Experience the best of the Tuscany region and its capital city of Florence on one of our many Florence and Tuscany tours. Savor the array of flavors that highlight the Tuscan culinary tradition with our Tuscan Countryside Outing and Chianti Wine Tasting day trip. See the gorgeous Tuscan countryside and experience the art of winemaking firsthand from an authentic Tuscan farmhouse. Taste the flavors of Tuscan cuisine and glasses of Chianti on this bucket list-worthy experience with The Roman Guy!
Florence is the Tuscany region's capital city and the gateway to its celebrated wine country. A trip outside of Florence's city limits yields some of Italy's best dining experiences. Tuscan cooking doesn't rely on complicated seasonings or elaborate creations because they're not needed. Instead, Tuscan cuisine is made using fresh, high-quality ingredients that bring out the natural flavors in each dish. Knowing where to find the best quality local cuisine is crucial to any traveling experience. This list of the best restaurants in Tuscany features our recommendations for visitors looking to enjoy Tuscan cooking at its finest.
The Best Restaurants in Tuscany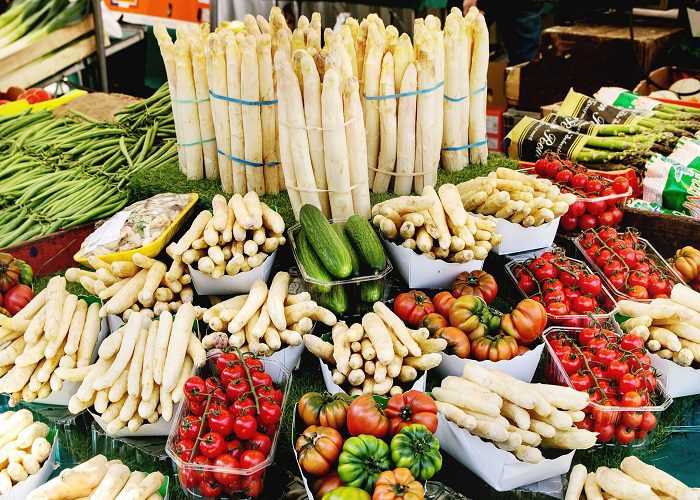 Osteria Nonna Gina
The name of this restaurant translated to English is 'Grandma Gina's Tavern.' At Osteria Nonna Gina, you'll find a great selection of homemade dishes as well as a good selection of Tuscan wines. Prepare to feel at home when you eat here.
Address: Pian dei Mantellini, 2, SIENA | Phone: +39 0577 287247 | Hours: Tue-Sun: 12:30 p.m. – 2:30 p.m. / 7:30 p.m. – 10:30 p.m.
Grotta Della Rana
In the center of the characteristic medieval village of San Sano in the Province of Siena, you will discover colors, flavors and the affability of ancient Tuscan tradition.
Address: Via Padre Cristoforo Chiantini, San Sano, SIENA COUNTRYSIDE | Phone: +39 0577 746020  | Hours: Thurs-Tues 8 a.m. – 10 p.m.
Ristorante Il Celliere A Castagnoli
The seasonal variations and richness of local, farm-sourced products are expressed in the cooking and come together to create notable dishes representative of Tuscan cuisine.
Address: 53013 Castagnoli, Province of Siena in CHIANTI REGION | Phone: +39 0577 731921   | Hours: Thu-Tue: 12 p.m. – 12:30 p.m. / 7 p.m. – 10:45 p.m.
Ristorante Malborghetto
This restaurant is an establishment where you can taste and appreciate the typical dishes of Siena and the Chianti region in an atmosphere of style that combines the old with the new.
Address: Via Monteluco, 4, Lecchi in Chianti, SIENA COUNTRYSIDE | Phone: +39 0577 746201  | Hours: Wed-Mon: 12 p.m. – 2 p.m. / 7 p.m. – 9:30 p.m.
Enoteca Bacchus – I Sapori Di Montalcino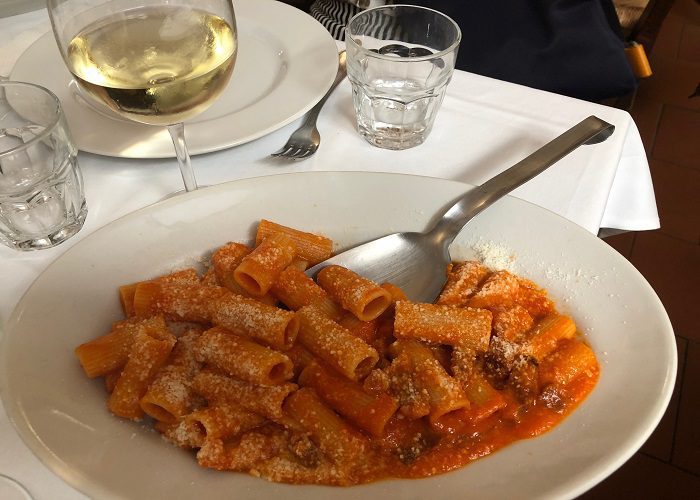 Enjoy dinner at a place with rave reviews from our clients! Enoteca Bacchus boasts a classic Italian atmosphere and superb wine selection. An evening dining experience at Enoteca Bacchus is second to none.
Address: Via Giacomo Matteotti, 15, MONTALCINO | Phone: +39 0577 847054  | Hours: Fri-Wed: 11 a.m. – 9:30 p.m.
Il Re Di Macchia
This Montalcino restaurant serves traditional homemade pasta and features an excellent wine selection. It's the perfect way to end the day.
Address: Via Soccorso Saloni, 21, MONTALCINO | Phone: +39 0577 846116  | Hours: Fri-Wed: 12 p.m. – 2 p.m. / 7 p.m. – 11 p.m.
Si Montalcino
This restaurant features menus based on fresh seasonal local products, locally raised meats, game and cheeses. Their chef selects the freshest ingredients every day to prepare gourmet dishes according to the best local traditions.
Address: Via Osticcio, 21, MONTALCINO | Phone: +39 0577 848668
 | Hours: Tue-Sun: 7:30 p.m. – 10 p.m.
Boccon Di Vino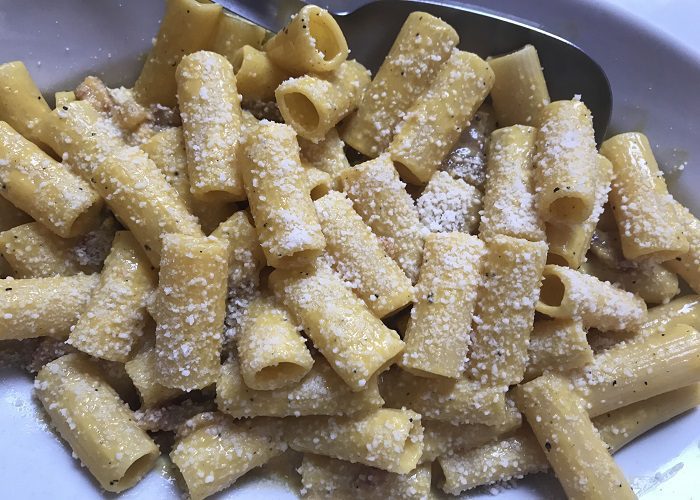 Owned by a Tuscan family famous for creating genuine flavors, Boccon di Vino emphasizes the classic Tuscan culinary tradition. The restaurant rests at the top of a hill, where guests will enjoy great views of the Tuscan countryside from the terrace.
Address: Via Sottoriva, 3, MONTALCINO | Phone: +39 045 801 4441
 | Hours: Wed-Mon: 12 p.m. – 2:30 p.m. / 7 p.m. – 10:30 p.m.
Ristorante L'Antica Fonte
One of our owner Sean's favorite places to eat in Tuscany, this quaint restaurant located just outside of the city of Florence in the town of Certaldo features a beautiful setting and classic Tuscan dishes. Ristorante L'Antica Fonte is conveniently located by the Certaldo funicular, a funicular railway that leads to the top of the town's medieval castle.
Address: Via Valdracca, 25, 50052 CERTALDO | Phone: +39 0571 652225
 | Hours: Hours vary by season.
---
I Want More Italy!