Did you know Prosecco is the most exported wine in the world, beating Champagne in 2016? If you're curious to learn more about the history of this godly nectar and its connection with Venice, we have it covered. Here is our comprehensive guide to Venice prosecco including interesting facts, foodie tours, and recommendations to make your island vacation an unforgettable food and wine experience!
---
History of Venice Prosecco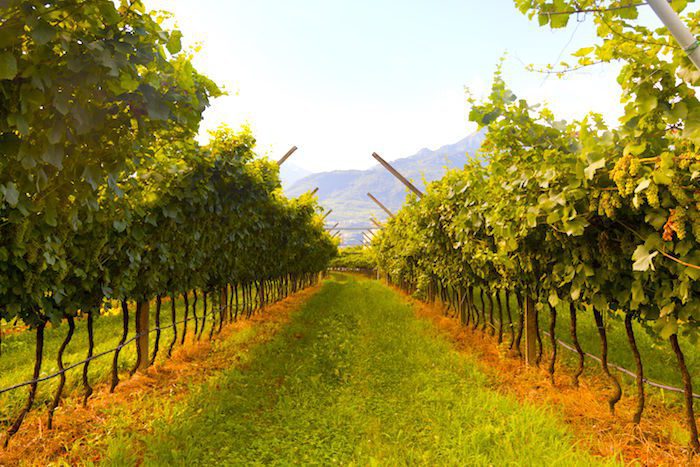 Venetian noble men of the 16th century were often descendants of European merchants and explorers. Their exceptional curiosity and mobility had led them to China in the Middle Ages, then Africa and America, building a multicultural environment back in the Floating City. These travels not only brought economic wealth to the land, but also exotic spices and products such as cumin, coriander, coffee and…vines!
Among all the influences, prosecco culture is definitely linked to Eastern Europe and Italy. This particular kind of vine was first introduced by Venetian noble men in a small village near Trieste, now called "prosecco" to honor its origins. It was later widespread all over Northern Italy, between the hills of Treviso and Venice.
Why is Venice Prosecco so Popular?
The rise in prosecco's popularity is not only due to its iconic flavor. Experiencing the happy hour culture in Venice is one of the unmissable activities while visiting the Floating City. While the tradition of eating small bites of food and drinks before dinner originally started in the South of Europe, eating cicchetti with a glass of wine was mastered in Venice! The booze of choice is naturally prosecco, sparkly or still, bitter or slightly sweet and perfectly adaptable to a wide variety of regional products, such as swordfish, shellfish, asparagus and fresh meat cuts!
Not only the king of aperitivo, prosecco is the preferred accompanying wine to many main courses. You'll be able to enjoy the best seafood the lagoon has to offer alongside a refreshing glass to enhance the flavor. Last but not least, Venice prosecco is cheap! No need to break the bank, just make sure to do your research and locate the best local spot to try authentic prosecco from the region.
How to Spot Authentic Prosecco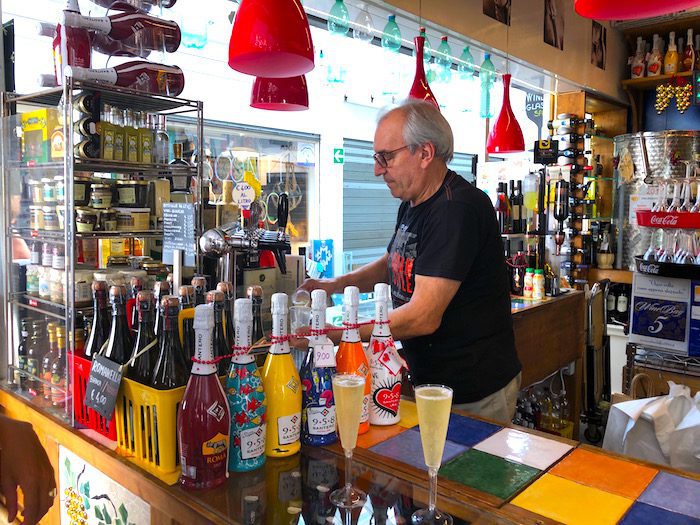 Authentic Venice prosecco is labeled with the letters DOC, meaning their origin has been controlled, and DOCG, with the origin controlled and guaranteed. Only roughly 100 labels within the region of Treviso and Venice have conquered this prestigious title. Prosecco DOC comes at a different level of fizz, from lightly sparkling (spumante), to sparkling (frizzante) or still (tranquillo).
It is produced within the perimeter of a really small area comprised of 15 cities, with the city of Valdobbiadene as the main center. If you wish to taste prosecco DOC in Venice, you can find it in any bar or restaurant, but need to specifically ask for it.
It should be served at a 42°F – 46°F heat in a large tulip shape glass with a long stem to preserve the liquid from warming up from the heat of your hand while sipping on it. This way, you'll be able to smell its unique scent and savor it.
Hey, we sell tours too!



While the information we provide here is free, we also sell tours at pretty reasonable prices. When most people visit the Floating City, they often only stay for a day or two. This means you must really use your time wisely, as Venice provides tons of things to do and see. Discover our guided Venice tours that will help you explore the city, learn its rich history, and make the most out of your Venetian vacation. We even have a Venice food tour that will allow you to taste the most delicious cuisine in the city!
---
I Want More Italy!