Italian fashion is a royalty that has international appeal.  Smooth Italian leather, edgy yet dazzling street style and sophisticated evening wear are just a few images that come to mind. However, there are people who shed a new light on what modern Italian fashion is.  How do Italians possess the inherent skill of throwing together simple pieces and making it seem like they stepped off the runway?  I don't know about you, but that's a question I've been asking myself since the day I opened my first Teen Vogue in middle school.  Here are the Top 5 Italian Fashion Bloggers to follow right now.

---
1. The Three F
Designed by Filippo Fiora and Filippo Cirulli, The Three F covers all aspects of men's fashion.  Fiora, born in Cremona, and Cirulli, born in Bologna, came together after their years of studying business, marketing, and architecture to form their unique business. Prior to their collaboration, Fiora, at not much older than 20 years old, debuted his own blog, which was the first in Italy dedicated to only menswear.
The name of the blog, which comes from Filippo featuring Filippo, is the brain child of their similar interest and undeniable skill of noticing and cultivating men's fashion.  From the art of Italian barber shops to packing for vacations, like a week in Tuscan vineyards, you'll find this is the ideal Italian menswear blog. My favorite part of their blog, though, is the travel map on their main page where you can browse their style tips based on their holidays.
The Three F | Facebook | Twitter | Instagram
---
2. Fashion and Cookies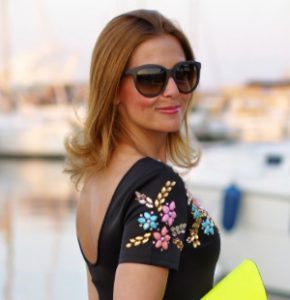 With a name like this, who wouldn't want to follow along on the journey? Valentina, or Vale, created this vibrant blog to showcase and communicate her ever-changing unique style. Her passion for fashion and love for the ultimate comfort food, cookies, gave her the inspiration to create this personal diary to share with the world.
With a mix of tastes from causal streetwear to elegant gowns, Vale proves it's possible to be trendy and show your personality in every situation. What's more is that Vale doesn't belong to a particular agency or have sponsorship from a design house, so what she puts together is a product of her own creativity and belief in the functionality of the look.
Fashion and Cookies | Facebook | Instagram | Pinterest | Tumblr | Bloglovin'
---
3. Onto my Wardrobe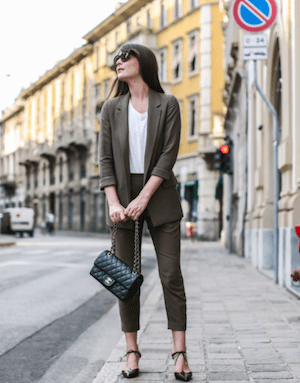 At just 24 years old, Irene Buffa is taking the fashion industry into her own ambitious hands.  In 2012 she started sharing photos of her looks and photography. Shortly after, her blog gained international following, which ended in a two-page spread showcasing her work in Elle Italia. After that, as they say, the rest is history.  She started traveling the globe with brands and attending international fashion weeks, which gave her blog an added umph.  Last year, after many visits, she relocated to Mexico and now balances her time between Milan and Mexico.
In addition to pulling inspiration from the looks on her blog, you can also shop different pieces that have been featured. Click on the piece that makes your eyes widen, buy it right then and there, and strut the streets like you own the place. Her travel section is another source of great inspiration.  Yes, she shows you beautiful scenery and adventure, but also provides packing advice and shows what outfits can be best for various destinations. Yes please!
Onto my Wardrobe | Facebook | Instagram | Pinterest | Bloglovin'
---
4. Fiammisday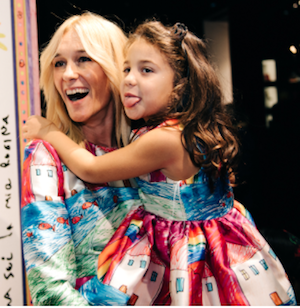 It's not every day that you come across a fashion paradise focused on kid-approved looks. Simona Mazzei is the pioneer who turned that into a reality.  Mazzei believes that accessible and affordable fashion should not be exclusive to adults. She shares her own daughter's favorites, coordinating "mommy and me" outfits, and even outfits for the well-dressed sons in your life. Going on a family trip to the mountains? She's got you covered with the most functional and trendy pieces.
A particularly daring page of her blog is dedicated to saying yes, or no, to the biggest trends in fashion right now.  She'll show why some trends are fun, and above all easy, for kids and family, and which ones are better left on the pages of magazines. Take a look into her everyday life and join in on the adventure.
Fiammisday | Facebook | Twitter | Instagram | Pinterest | YouTube
---
5. Guy Overboard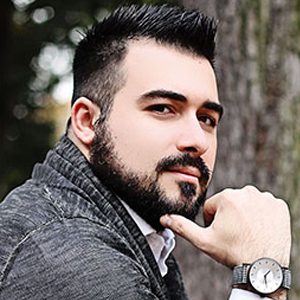 Seeing that there was a gap in the plus-size fashion blogger market, Riccardo Onorato started his own adventure. Naples native and current Roman, Onorato showcases the best street style and formal looks, all along proving that fashion doesn't have a size.
Going beyond just showing what outfits he pulls together, he provides advice and "how-to's" for social situations, whether it be a summer wedding or dinner out in Roma. As he mentions on his blog:
"Plus-size fashion blogger is a way to share a suitable fashion for every type of body, without compromising on style and trend."
Guy Overboard | Facebook | Twitter | Instagram | Bloglovin'
---
Discover More
Enjoyed what you read? Spread the word! And don't forget to follow us on Facebook, Twitter, Instagram and YouTube for some inspiring images and ideas for visiting Italy!
Up next: Read all about alfresco dining in Rome and the best Italian food bloggers to follow right now!