At The Roman Guy, we are all about immersive travel and doing it like a local. So, we met up with a few locals in Italy to see what they think makes Italy so fabulous. The result was what we expected – an increased sense of pride in our bella Italia and curiosity of learning more about their culture.
1. Ignazio Lo Manto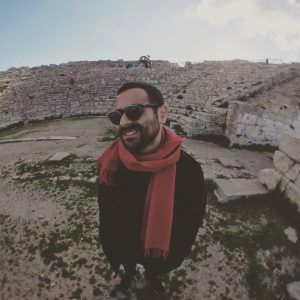 A Sicilian native living in Rome, Ignazio is an architect who shares his passion of design with that of photography, travel, and cooking.
What makes Italy fabulous?
Italy is a mix of traditions, aromas and flavors that change dramatically from the north to the south, which makes it a unique and fascinating country.
What is one of your favorite things to do in Rome?
I love walking through the ancient streets of Rome at night, it's like a trip back into the past that ti incanta, enchants, you step by step.
---
2. Federica Pisano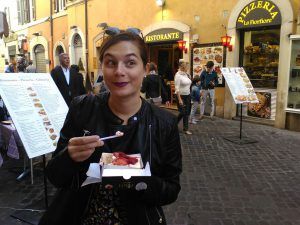 Federica is a true Roman beauty. Her love of languages, adventure, and endless learning of people and international cultures makes her an inspiration to the open-minded.
What makes Italy fabulous?
Italy is fabulous because it is a country which is full of life. The weather, the history we breathe, and the relaxed lifestyle of this country constantly reminds us life is beautiful, and that we shouldn't take it for granted! Basically, Italy makes you rethink what is important.
What is one of your favorite things to do in Rome?
Going to Villa Borghese in the summer – the only place you can feel some breeze even when it is 36°.
---
3. Giacomo Sieli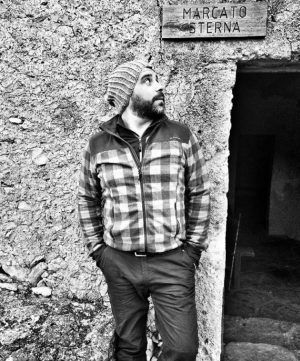 A fortunate man indeed, Giacomo calls Sicily his home, specifically the beach town of San Vito Lo Capo, an impossibly picturesque place nestled between Trapani and Palermo.
What makes Italy fabulous?
Italy is fabulous because it's the best mix of a country.  You have art, culture, history, nature, mountains and the sea … and the food.  Every small corner of this country has something to say and you can't wait to listen and discover it.
What is one of your favorite things to do in San Vito Lo Capo?
Going to the Zingaro Reserve.  It's a magic place where you can discover yourself during the walk.
---
4. Giovanni Miele
The local representative of Rome's youth, Giovanni is surviving and thriving in his first year of liceo, high school.  More passionate about history and international studies than anybody I know, he loves sharing his passion for his country with everyone he meets.
What makes Italy fabulous?
Italy has a lot of historical cities and monuments, and the climate is wonderful ( I can't say that we have the greatest food in the world because that would be an "excess of proudness"). There is also an internal diversity – you can see more varieties in culture and style of cities than in other countries, except for melting-pot nations like the USA.
What is one of your favorite things to do in Rome?
I can't tell you my favorite place, it's too difficult.  There are so many places that I want to nominate that it would become a list.  But, I always see my friends after school and we go out to lunch together.
---
5. Daniela Petrone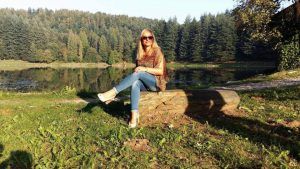 An original Roman, Daniela has spent the last several years conquering the less visited but impressive city of Turin. She has mastered English so well that she has now become a language teacher.
What makes Italy fabulous?
Its weather, the beautiful landscape, the combination of sea and mountains, and the tasty food. The list could be endless.
What is one of your favorite things to do in Turin?
Turin is different from Rome because it is much smaller, and it used to be the capital of Italy. The things which I really stop to look at are the courtyards of really old houses. From the outside it looks like nothing special but when you look behind the gate you see these old balconies with hanging plants and flowers. And that for me speaks of how Italy was, and yet how it still is.
---
6. Giacomo and Siriana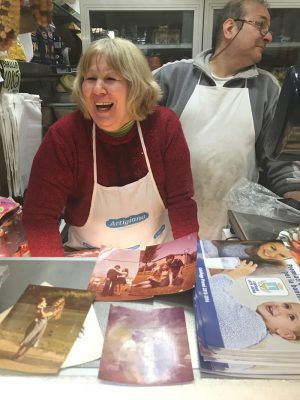 An inspiration to both marriage and business, this dynamic duo are the proprietors of a meat and cheese stall in a local market in Rome, San Giovanni di Dio, located in the Monteverde neighborhood. Their 40 year marriage and business venture are, needless to say, an inspiration.
What makes Italy fabulous?
Giacomo laughs and says "Amore, tu vai prima"  to my new best friend and his wife, Siriana.
The entire world is beautiful and every city has its particularities, but nothing can compare to Rome. Roma è Roma, Rome is Rome.
What is one of your favorite things to do in Rome.
After laughing together and showing me pictures of them as a young couple, they said in unison, "Eat. The food is the best part."
---
7. Cetti Toma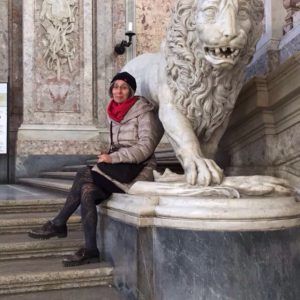 A southern beauty from Puglia, Cetti is an English teacher who has experience living in the north of Italy and traveling abroad, but her heart always remains in Puglia.
What makes Italy fabulous?
The biggest artistic heritage in the world, its geographical variety and its people who love "la dolce vita". Another thing that makes it fabulous is that in its chaos, people always use imagination to solve problems.
What is one of your favorite things to do in your city?
I love Brindisi because of its sea and wind.  I like the Roman columns also, especially when you look at them coming back to the port by boat. For restaurants, I like Numeri Primi where you can drink incredible wine with cheese.  This is the first place I take my foreign friends.
---
Discover More
Want to hear what expats in Rome have to say about la Città Eterna? Take a look!
Share the joys of your journey with us on Facebook, Twitter, Instagram and Google+!