All roads lead to Rome, and all types of activities can be found in Rome.  La Città Eterna has something for everybody, and families are no exception.  If you're planning a family trip to Rome, there are endless possibilities.  With a little planning,  your family vacation to Italy can nurture your children's imagination and love of travel. Some options are even free! To help you plan, here is our guide to Rome for Families!

---
1. Scavenger Hunt

Let your little wanderer explore and make a game out of your holiday.  There are tons of symbols scattered and hidden throughout the city that can make for an interactive and exciting hunt for your family, regardless of the ages.  The initials SPQR ("Senatus Populusque Romanus" – which means "The Senate and the People of Rome" in Latin) are engraved on buildings, benches, trash cans, etc. The figure of the Roman myth of two twin brothers, Romulus and Remus, and a she-wolf is another great imprint to search for on your scavenger hunt.  You can even buy a symbol of the two Roman classics in any souvenir shop for the winner.
2. Explora Kids Museum
Situated in the center near Piazza del Popolo, this museum is a champion in interactive and explorative kid-friendly activities.  Your mini-travelers will have the opportunity to play "grown up" for the day with exhibits like a post office, bank, restaurant, and a variety of educational events on the first floor. Think of it as an art exhibit for kids! Buy tickets in advance – tours are not guided and last 1 hour and 45 minutes. First tour starts at 10am, last starts at 5pm *In August first tour starts at 12pm.
Address: Via Flaminia, 80/86  | Phone: +39 06 3613776 |  Getting There: Take Metro line A to Flaminio and walk 6 minutes.  Or check Google Maps for your nearest bus possibility.
3.
"Piazzas" (aka Squares)

What better place to let your kids be free than to run around an Italian square with likeminded Roman youngsters? They serve as a car-free dream land where your little ones can run around and spend the afternoon like a local.  Pop into a "casalinga" or an "everything" shop, and pick up a soccer ball, water guns or bubbles.  Don't miss Piazza del Popolo where there is always a "bubble master" entertaining the local munchkins.
4. 
Parks & Markets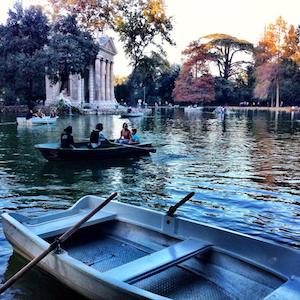 Sightseeing + energy released = happy family! Check out Appia Antica, the first road in Rome, for a bike ride in the countryside. For a more central experience, go down to the bike path along the river or head to the two closest parks- Villa Pamphili and Villa Borghese.  You can even make an entire day of it with a park picnic and boat ride in Villa Borghese.
Your kids can have a blast picking out fun picnic treats in any of the outdoor markets in Rome.
The most central are: Mercato Trionfale (Near Vatican), Campo dei Fiori (Near Piazza Navona), Testaccio Market (in Testaccio), and Mercato San Cosimato (in Trastevere).
5. 
Family Friendly Vatican and Colosseum Tou
r


A historically rich tour is usually not on the top of kids' lists while on holiday, but that was before.  We are now offering an interactive and exciting experience for both these unforgettable sites. See the Vatican and Colosseum/Forum in a new light- there will be games, treasure hunts, myths and legends, and the most impressive exercise of your youngster's imagination.
Find out more on the Vatican Kids Tour and Colosseum Kids Tour
6. The Opera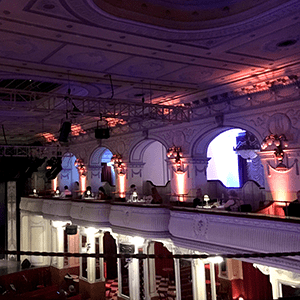 While in Italy, treat yourself to a traditional italian Opera night! You'll be able to attend some of the most popular Operas such as the Traviata, Il Barbiere di Siviglia and more. Head to Salone Margherita for a night full of good music, nice atmosphere and relaxation, and enjoy an unforgettable show by I Virtuosi dell'Opera di Roma. Merge with locals and get transported to a lyrical dimension for a night. The English-friendly organization and booklets will allow you and your family to immerse in the narration.
Find out more about schedules and show on the I Virtuosi dell'Opera di Roma website. 
---
Discover More
Start sparking your mini-me's interest now and learn about strange events and traditions in Italy!
After, check out our tips for the best family-friendly accommodation in Rome!
We want to make your family vacation as stress-free as possible, so get in touch and let us know what you need! Your job is too just enjoy. We can't wait to see the memories you make! Share them with us on Facebook, Twitter, Instagram!