Born in the Republic of Venice in 1725, Giacomo Casanova bears the distinction of being Venice's most famous native. The name Casanova now bears an air of notoriety, doubling as a term describing a man of loose morals. An author and adventurer, Casanova is most famous for his many exploits. Aside from his countless trysts, Giacomo Casanova is most renown for writing his memoirs which including his infamous escape from the Doge's Palace of Venice.
---
The Best Venice Tours
Experience the sights and sounds of Italy's Floating City on one of our many Venice tours. Visit the infamous Doge's Palace, the site of Casanova's daring escape from prison, on our Doge's Palace tour. Skip the line and retrace Casanova's footsteps at this former center of the Venetian Republic. For those who want the complete Venice experience, our Venice in a Day tour navigates all of the Floating City's most famous sites. Make waves in Venice with The Roman Guy.
Casanova's Early Years
Giacomo Casanova was born to father Gaetano Casanova, a dancer, and mother Zanetta Farussi, an actress. One of the couple's six children, his brothers Francesco and Giovanni would go on to become famous painters.  
Venice at the time of Casanova's birth was known as Europe's pleasure capital, with its annual masked Carnival, casinos and beautiful women. The worldly culture that Venice had during Casanova's youth served as the perfect backdrop for the pleasure-seeking character he was known for during adulthood.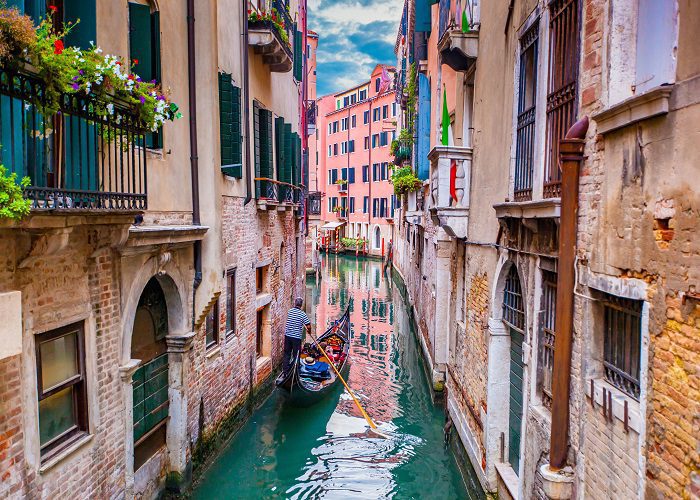 Early Career and Patronage
Casanova began his university studies at the age of 12, graduating at 17 with a degree in law. He also studied chemistry, medicine, moral philosophy and mathematics. It was during his time at the university that Casanova developed an affinity for gambling, causing him to fall into debt while establishing the gambling habit that would plague him throughout his life.
Casanova began his early career as a low-ranking clergyman under the Patriarch of Venice. This role was short-lived as Casanova found himself in the middle of numerous scandals and eventually in prison due to indebtedness.
After a series of jobs which included a stint with the Venetian military, Casanova would stumble upon a string of good luck when he saved the life of Venetian nobleman Senator Bragadin after he suffered a stroke following a wedding ball. Casanova's knowledge of medicine proved handy as he saved Bragadin's life and earned his lifelong patronage in the process. Prior to this, Casanova worked as a violinist in order to stay afloat after gambling away his earnings.
Casanova Falls in Love
Casanova's career in Venice under the patronage of Bragadin was not without its share of trysts and scandal. A series of scandals including the exhumation of a freshly-buried corpse as part of a prank forced Casanova to flee Venice. During his brief stay in Parma, Casanova began a fling with a Frenchwoman named Henriette. Henriette proved to be Casanova's match as her beauty and intelligence left him enamored of her. Unfortunately, Henriette would leave Casanova after evaluating his financial irresponsibility and risky behavior.
Taking the Grand Tour
Following his rejection by Henriette, Casanova would return to Venice before embarking on a grand tour after a streak of good fortune while gambling. The grand tour was a 17th and 18th-century European coming-of-age rite of passage which involved upper-class and sponsored lower-class young adults traveling throughout Europe. Casanova's travels would eventually lead him to Paris in 1750, with many trysts and flings along the way. During this time, Casanova gained initiation into the Scottish Rite Freemasons, expanding his knowledge and sphere of influence.
Casanova's grand tour would take him to Dresden, Germany where his play La Moluccheide was performed at the city's Royal Theatre with his mother playing in lead roles. He would also spend time in Prague and Vienna before returning to Venice, where he would resume his carefree behavior.
Imprisonment in the Doge's Palace
Casanova's many escapades would eventually lead him to imprisonment in the Doge's Palace of Venice on July 26, 1755. Casanova was arrested for crimes against religion and common decency and imprisoned in The Leads, the top floor of the Doge's Palace prison reserved high-status offenders such as disgraced clergy and political prisoners. Casanova was sentenced without a trial or knowledge of why he was arrested to five years' imprisonment.
It was in The Leads that Casanova was placed in solitary confinement. After five months, an appeal from Bragadin graced Casanova with warm bedding, a monthly stipend and better food.
Casanova's Escape from the Doge's Palace
Casanova's resourcefulness led to his daring escape from imprisonment in the Doge's Palace. The first attempt at escape came when Casanova smuggled a piece of wrought iron that he found back to his cell. Casanova spent weeks sharpening the piece of iron before beginning to chip away at the wood floor beneath his bed. This plan was unintentionally foiled when Casanova was transferred to a different cell just three days before the day of his planned escape.
Casanova was moved to a larger cell with a window. With the help of Father Balbi, the renegade priest imprisoned in the adjacent cell, Casanova was freed using a spike hidden inside of a Bible. Father Balbi made a hole in the ceiling of his own cell and created a hole in the ceiling of Casanova's cell after climbing across.
Casanova and Father Balbi would eventually pry their way to the roof of the Doge's Palace before making their way inside of the palace using bedsheets tied together. From there, they would rest until morning, change clothes and pass through the palace corridors. Once close to the exit, they would convince the palace guard that they had been locked inside after an event. Casanova and Friar Balbi escaped from the palace by gondola. After this great escape, Casanova would wind up back in Paris where he would spend an extended amount of time undertaking his usual exploits.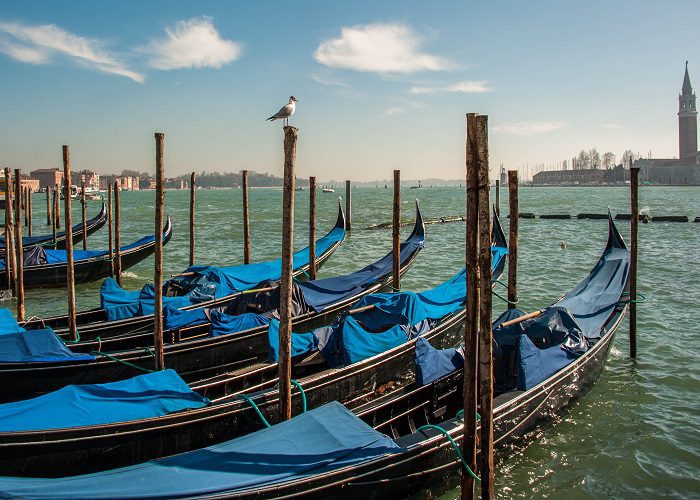 Casanova's Later Life
Giacomo Casanova would live to be 73 years old. The rest of his time would be spent womanizing, gambling and gallivanting across Europe. At times he would end up on the run and back in prison. Casanova would return to Venice at the age of 49 after 18 years of exile. He would then be banished from Venice in 1783 after mocking the Venetian nobility in his writing. Casanova would never return to Venice in his lifetime but would go on to continue his travels and cross paths with the likes of Mozart and Benjamin Franklin. Giacomo Casanova spent his final years in Bohemia, the modern-day Czech Republic.
---
I Want More Italy!