Whether or not you've visited Italy before, you've probably tasted gelato. But do you know the difference between gelato and ice cream? If you're lucky enough to have sampled some of the good stuff, the creamy and delicious dessert is a godsend on a hot, summer day. Learn how to spot authentic gelato and the history behind this cherished Italian delicacy.
---
The Difference Between Gelato and Ice Cream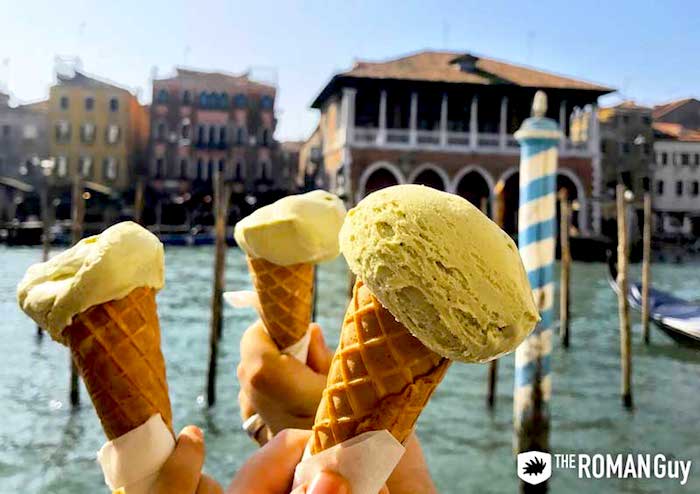 Gelato and ice cream share many qualities and both are delicious frozen dairy treats. However, the process used to create them makes a difference. Typically, ice cream is made with a high proportion of cream and eggs. Then, it's whipped at a high speed to give the final product more volume. On the other hand, gelato is churned at a slower rate and has a higher proportion of milk and a lower proportion of egg yolks, making it more dense. Authentic gelato is healthier than ice cream. Because it has less fat, the flavors are more intense due to it's density.
---
Florence, the Birthplace of Gelato
One Florentine man changed the dessert habits of Italy for the better. His name was Bernardo Buontalenti. Because of him, gelato spread throughout the peninsula. Then, across the world. Buontalenti was a true Renaissance man, working as an architect, stage designer, engineer and artist.  Consequently, the Medici family asked Buontalenti to hold a banquet to welcome Spanish royalty to Florence. As part of the banquet, Buontalenti concocted a frozen dessert with fresh fruit, cream and eggs. This dessert paved the way for the delicious future of gelato.
Buontalenti was an expert at keeping gelato coldcenturies before the discovery of electricity and the invention of a refrigerator.
This ice cream maker built underground storage cellars lined with cork and wood panels to thaw ice flow and create the base for the dessert.  In Florence, there's a street called Via delle Ghiacciaie ("icehouse street") where some of these historical cellars once held some of the first Italian gelato. So, there you can try out a flavor named after the father of Italian ice cream: the Buontalento. This popular flavor of gelato has an egg cream and whipped cream base and tastes a bit like sweet and condensed milk.
---
Don't Fall for The Fake Stuff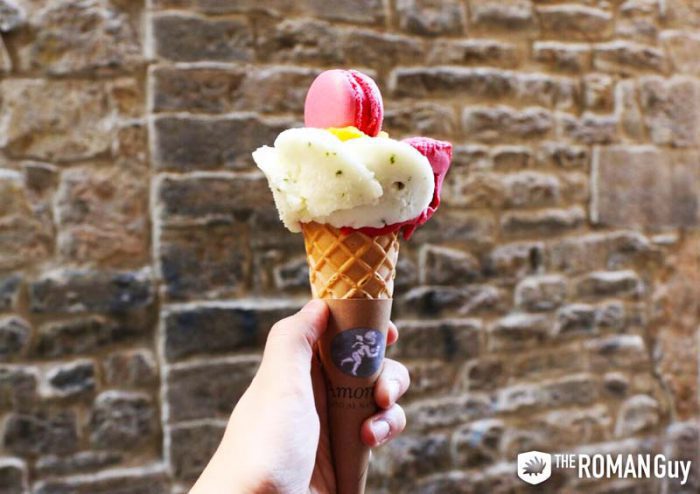 Look for shops using seasonal fruits and simple flavors, these will give you the best tasting experience.
While gelato shops pop up at every corner, it's important you know which ones serve fresh and natural gelato made daily. Many gelateries use artificial flavors – these fake additives weaken the frozen treat's bold and tasty flavor. Before you pick a gelaterie and order a sweet treat, ask yourself three questions.
What color is the gelato? When you step into a gelato shop, take notice of the colors. If they are especially bright or neon, this means the shop uses artificial flavors and colors. For example, the pistachio flavor should be darker and look like the natural colors of a pistachio nut, not neon green.
How is it presented? Many gelato shops in Italy try to get your attention with fanciful presentations. Stay away from these places, because it means that shop uses artificial preservatives. Authentic gelato must be kept in metal containers with lids at specific temperatures to prevent it from melting.
What kind of flavors are offered? The flavors offered at a gelato shop offer strong clues about the quality of the frozen treats. But, unnatural flavors like bubblegum or cookies and cream are a giveaway that a shop uses artificial ingredients. Stick with shops who serve flavors that occur in nature: think strawberry, lemon, vanilla, hazelnut, coconut and coffee.  Combine these delicious, simply flavors to your heart's content.
---
Now I'm Craving Gelato, Where Should I Go?
If you're going to Italy, gelaterias are a dime a dozen. But as you now know, not all gelato is created equal. In short, skip the shops that feature mountains of brightly-colored gelato. Here are the best places to get gelato in Rome, Florence and Venice. We know from experience.
In Rome:
In Florence:
In Venice:
---
I Want More Italy!