There's no city quite like Florence, so there's no wonder why 16 million tourists flock to the city every year. Also known as The Birthplace of the Renaissance, there's an abundance of history and culture to explore. Whether it be by walking through streets or admiring Michelangelo's David, there's no shortage of ways to appreciate the beauty that lies there.
Visiting Florence - How to Plan Ahead
Check out our Video on How to Plan Ahead for your Florence Visit!
Before you embark on your Florence journey you're going to have to do some planning. We have the most essential tips to help with that!
How to Get There
Getting to Florence is the first step to think about. The city is super accessible with many available modes of transportation. If you're flying in from abroad you'll likely be arriving at either one of the two main airports in the area. The Pisa International Airport, also known as Galileo Galilei is around an hour away from Florence. Florence Airport (Peretola) is the other option, it's only 20 minutes away from the city so this may be the better choice if you want to limit the amount of travel that's necessary once you arrive.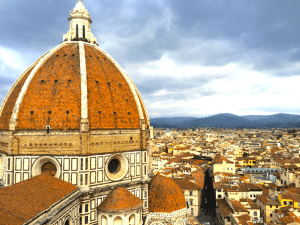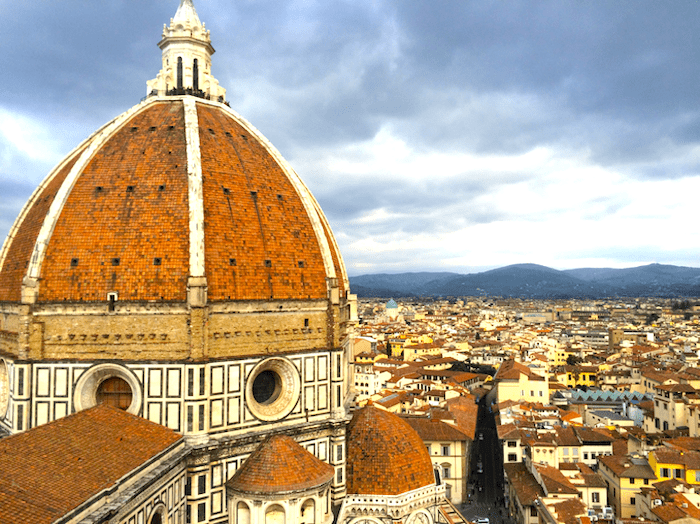 Upon arrival at the airport, travelling into the city is a breeze. There's a variety of both private and public transportation options to choose from, the most common being the train and tram. Information for these services can be found at the airport or online, either way the directions are pretty simple to follow and there's always personnel available and ready to assist you with any concerns.
If you're travelling to Florence from another Italian city, you'll want to take the train as it's the easiest and most cost efficient way to get there. After you arrive, you can follow the same guidelines for accessing the public transportation that will allow you to travel to different parts of the city with ease.
Key Tip – Florence is incredibly accessible by foot once you're near the city center. You can get to the major attractions by simply walking there, and as a bonus you will be able to marvel at all of the fascinating architecture and scenery along the way.
Best Things to do
You've arrived and you're eager to step out and explore all that Florence has to offer. Where to start? There's so much to see and do, so we've narrowed down some of the top sites that will make for an unforgettable experience.
Museums & Historical Sites
Uffizi Gallery is one of the world's most renowned museums and the most visited gallery in Florence. Located in the heart of Florence near the Historic City Center, it features works from some of the great pioneers of the Renaissance movement such as Botticelli, Raphael, and Da Vinci.
The Galleria dell'Accademia is another must-see museum. It's best known for being home to Michelangelo's David, however, there's an extensive collection of other artwork and pieces to appreciate while there.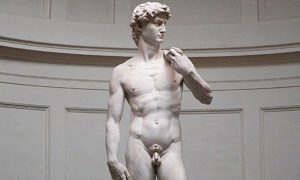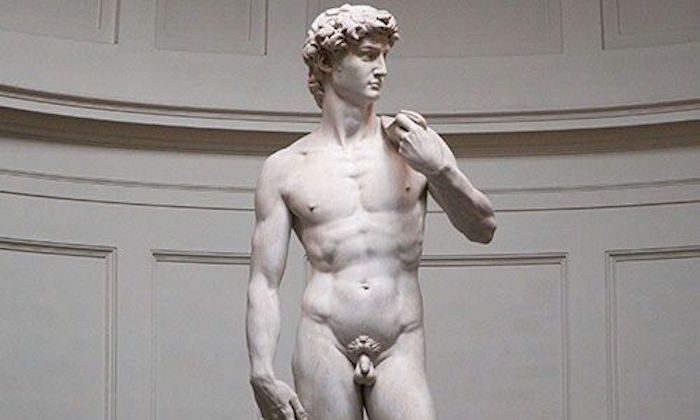 Before arrival, it's recommended to purchase your tickets in advance. In doing so you'll avoid the big crowds and hectic lines. If you're interested in skipping those long lines and experiencing a tour of these museums led by an expert guide, check out the Florence tours that we offer.
The Florence Cathedral, also referred to as the Duomo is a breathtaking site. The stunning design of this cathedral is the highlight of the city's skyline and will definitely be a highlight of your travels throughout this beautiful Italian city. For a closer view and the opportunity to ascend the steps of this wonder, tickets and tours can also be purchased in advance. Our Full Day Florence Tour features an exciting day of exploration, including this marvelous site.
Scenery
If you're looking forward to spending some time outdoors, then you'll definitely enjoy the Boboli Gardens. This outdoor museum is the perfect place to escape in the peace and tranquility of nature while still being able to learn more about Florence's signature Renaissance art. Opened in 1766, the Boboli Gardens provides a great experience, allowing you to connect with the rich history of its origin and art surrounded by the enchanting natural atmosphere.
Looking for a place to stop for a bit and take in the beauty of the city? Piazzale Michelangelo is another great spot to explore. Here you will be able to appreciate a panoramic view of all of Florence's incredible landmarks, scenery, and architecture. Take some photos to capture the moment or simply sit back and enjoy.
When to Visit?
Summer – This is when you'll get some lovely warm weather to enjoy your dinner looking out over the city of Florence. It's a great time to visit, because it's really when the city comes alive, full of visitors and locals walking through the city. There are also tons of festivals. If you're trying to avoid the crowds, this may not be your best option, however. Also note that during August, many shops and restaurants are closed while their owners go on vacation. There will be less people there, but a lot of places will be closed.
Winter – This is a beautiful time to get to Florence, though a popular one. The city streets are lined with lights, and absolutely sparkle with festivities. You'll find that it's very busy though, especially as you get closer to Christmas, so expect crowds and long lines at the more popular attractions.
Autumn – This is the best time to go if you're trying to save money and avoid the crowds. It can get a little rainy, but it's worth going if you don't mind the cooler the weather. Especially in November, Florence does not see as many tourists, so it's a great time to visit and makes for a unique experience.
Spring – This is also a wonderful time to go, and it's the perfect sweet spot between the crowded heat of the summer, and the emptied out streets you'll find the rest of the year. Most of the main attractions are open, so it's a great time to hit the highlights before the summer surge.
Shopping
You can't leave Florence without visiting Oltrarno, the best shopping district in the city. You may need to find some nice souvenirs or perhaps you just want to browse and get a glimpse of the shopping culture. Several artisans and craftsmen have shops based in this area so you're bound to find some beautiful pieces to purchase that will also serve as a reminder of your amazing time spent in Florence. Crafts aren't the only types of items that you can find here, there's a large number of shops that cater to a variety of shopping interests, ranging from jewelry to delicacies and much more.
Now you're equipped with some insight on how to plan ahead for your trip to the wonderful city of Florence. There's so much to see, in order to make the most of your time don't forget to include the amazing sites that we mentioned in your itinerary. Buon Viaggio!