Florence is an amazing city to visit which you'll hopefully find out! It is central in Tuscany and Italy which makes it perfect for planning day trips. There are a ton of great places to visit nearby and we've narrowed it down to 8 day trips from Florence!
---
8. Florence to Milan
If you are in the mood for some fashion, you might consider a trip to Milan from Florence. By train, from the Santa Maria Novella station, you can land in Milan in less than two hours which makes it perfect.
You have to take a look at the well-known Duomo and Montenapoleone street, where you could enjoy some shopping. Not so far from the Duomo, you might find the Palazzo Sforzesco, a special location surrounded by a magical park. In Milan, you can't miss the chance to have a proper aperitivo on a terrace. 
7. Florence to Bologna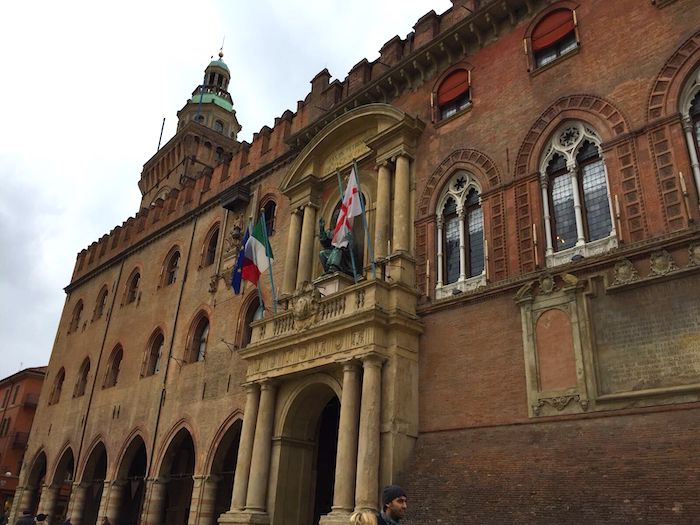 In 30 minutes or so by train from Florence, you will reach Bologna, one of central Italy's gems. You can easily visit its tiny center in one day. Start from the astonishing Piazza Grande. Then, you might want to continue by checking out the San Petronio Basilica and the Santo Stefano area, where all the main churches are located. In between visits anyway, don't forget to sit down and taste the city's special plate, the delicious tortellini pasta.
Tours of Chianti & Florence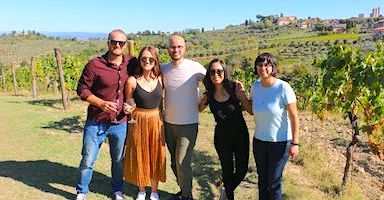 Top Rated Experience
Chianti Day Trip from Florence with Vineyard Lunch
Want to have an epic experience in Tuscany? Remove the guesswork and logistics by joining us on a day trip to Chianti and Siena from Florence. Transportation, lunch, and lots of wine included!





See Prices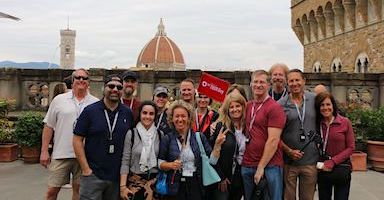 Best Selling Tour
Florence in a Day Combo Tour with David & Uffizi
This tour is your best value in Florence. Follow your licensed guide to see Michelangelo's David statue in the Accademia Gallery before exploring the Uffizi Gallery. You'll also stand next to the Florence Cathedral, Baptistry Doors, Ponte Vecchio, and more. All your admissions are included with skip-the-line tickets too!





See Prices
6. Florence to Lucca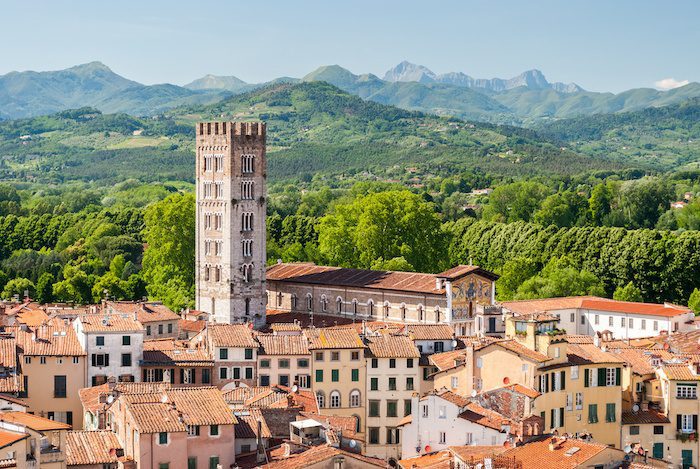 From the Florence train station, you might reach the city in one hour or so and start to discover this special place. In Lucca, don't miss the chance to visit the Guinigi tower and the San Frediano Church.
Of course, your Lucca visit is not complete without exploring the Saint Martin Cathedral and the breathtaking Villa Reale di Marlia. The town can even offer you plenty of tiny restaurants or osterie where you might have the chance to taste some of the best Tuscan products.
5. Florence to Siena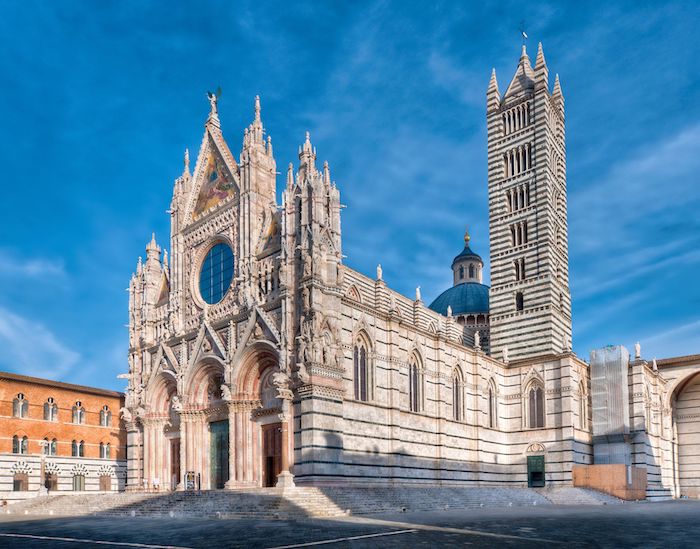 At a very affordable price, and in one hour, you can make to Siena, a small town in the Tuscany countryside. What you absolutely have to visit once there is the very famous Piazza del Campo and the Duomo as well as the Pubblico Palace with its Mangia Tower.
If you are willing to go there in the summertime, don't miss the chance to explore the famous Siena Palio, the horse ride that the whole city attends. In Siena, other from the perfect wine, you should taste the ham and cheese plates and experience aperitivo as a real Italian!
If you want to join a small group and visit Siena, check out our vineyard day trip from Florence which visits Siena among other places.
4. Florence to Chianti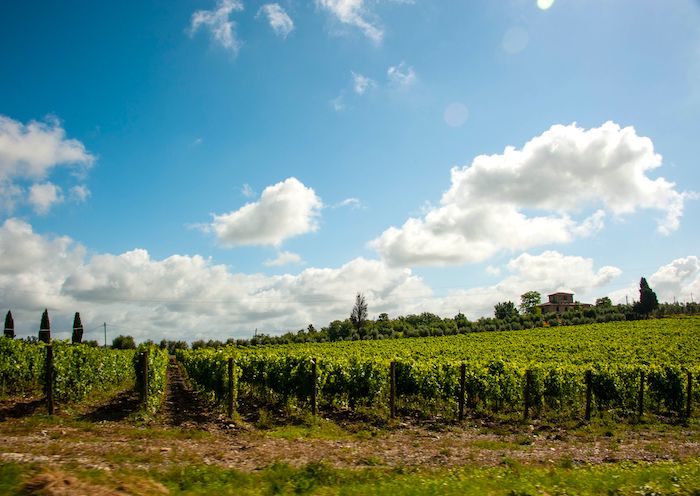 You might know already that not so far from Florence, in the countryside, there's a region called Chianti where the best wine is produced. This magical Tuscan region is known for its vineyards, nature, good wine and food. Wander in the tiny streets and get lost or even enjoy a perfect pasta plate while drinking the best Italian wine.
To visit Chianti, get on a train from the Santa Maria Novella station or a bus in the city center that will lead you there or, if you look for perfection, check out our Tuscany Wine Tour from Florence with Farm to Table Lunch.
3. Florence to Venice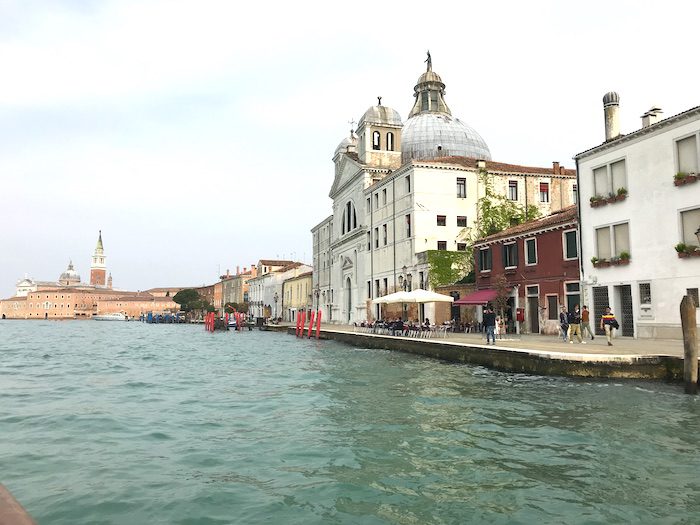 In Santa Maria Novella train station, you might find several trains, that, in few hours, can transport you to the most romantic Italian city. Once there, you might enjoy a trip on the gondola and be amazed by the history and the beauty of the city or opt for a walk in Piazza San Marco, the Doge's Palace, the Rialto Bridge and the very well-known Grand Canal.
Experience the best of Venice in a Day with us if you're trying to fit all of the city's magic in before returning back to Florence. Don't forget to taste the Venetian drinking specialty, the Spritz! 
2. Florence to Pisa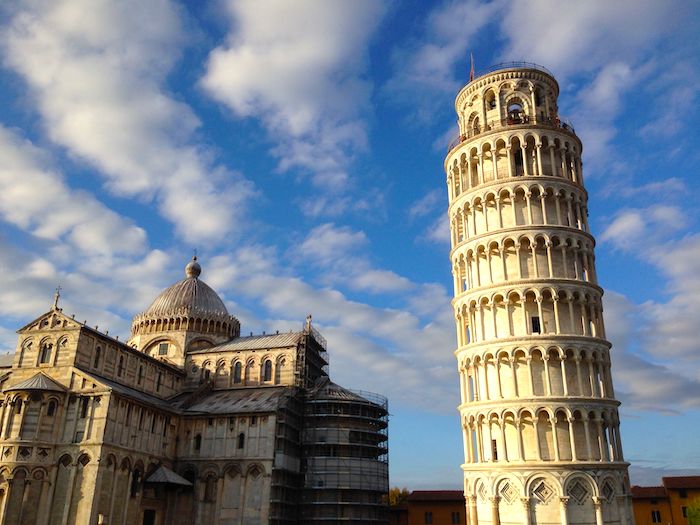 Even closer to all the other Italian cities, Pisa might be included in your trip if you are staying in Florence. In one hour or so by train, you will land in this small town defined by rich history. There, you have to visit the famous St. Mark's Bell Tower and you will be ridiculously close to all the main attractions such as the Baptistery, the Duomo and even a very famous Keith Haring graffiti.
Aside from the attractions, enjoy the city itself and walk in the city center comprised of tiny streets and square. Sit down for a good and tasty lunch in the small restaurants that you will find. Want us to show you around? Check out our Private Pisa Day Trip.
Tours of Florence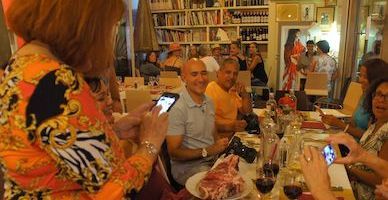 Top Rated Experience
Florence "Locals" Food Tour in Santo Spirito
Why scramble around trying to find a place to eat when you can try some of Florence's best cuisine with a local Florentine Foodie? Many people never cross the river, but that is where the most local places are! Make your experience more memorable in a small group with our local foodie guide who will take you to some of Florence's best local spots. Learn about local customs and have an amazing meal. Dinner Included.





See Prices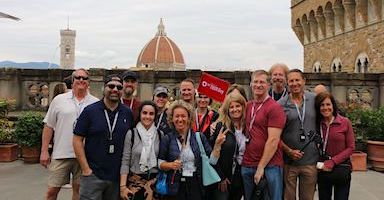 Best Selling Tour
Florence in a Day Combo Tour with David & Uffizi
This tour is your best value in Florence. See Michelangelo's David statue in the Accademia Gallery with a licensed guide and the Uffizi Gallery. It also visits the Florence Cathedral (outside), Baptistry Doors, Ponte Vecchio, and more. All your admissions are included to skip the lines and visit these great museums with an English speaking guide.





See Prices
1. Florence to Rome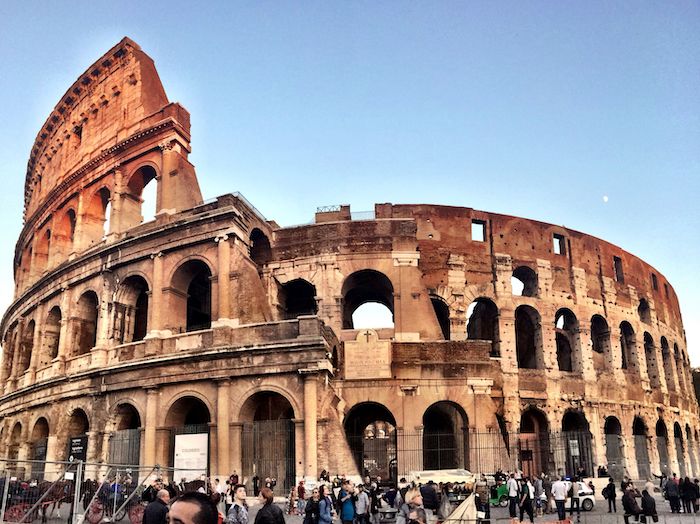 Why don't add another Italian city to your tour? Rome is only two hours away from Florence by train, which you can catch at the Santa Maria Novella station and that will lead you to the Roma Termini train station, basically in the center.
Once there, you should check out the Colosseum, Piazza di Spagna, and the Pantheon among others. All those special places are at a very affordable walking distance and you might even dazzle your trip with a special lunch in a typical Roman Osteria in the city center.
Hey, we sell tours too!
We're all about giving you free content to prepare for your trip. We're also all about meeting you once you get to Italy and showing your our favorite sites.
---
I Want More Italy!