When you're traveling in a country with as much to see and do as Italy, planning ahead is crucial. A day trip from Rome or Venice is an excellent way to cover all the best things to do in Florence. Watch this Florence in a day video and use the itinerary below to make the most of your time in the Cradle of the Renaissance. Or, If you'd rather let someone else handle all the details, we also offer a Florence in a Day Tour. It's all up to you!
---
Unforgettable Tours of Florence
Do you want us to handle the logistics, tickets and details of the most fun things to do in Florence? Luckily, we offer several Florence tours, including small group and private Uffizi Gallery tours, Florence walking tours with the David Statue and more.
Florence in a Day Itinerary


How to Get to Florence
Florence is located between Milan, Venice and Rome. Easily accessible by train,  seeing Florence in a day is easier than it sounds.The trains arrive on a regular schedule and are modern and comfortable. To check train times and prices, visit the Trenitalia website. Arrive at Santa Maria Novella Train Station. Book in advance, to get the best price. Also, look out for weekend deals to save on the cost of your ticket. Make sure you catch an early train - that way you'll have plenty of time to enjoy every stop on this itinerary.
---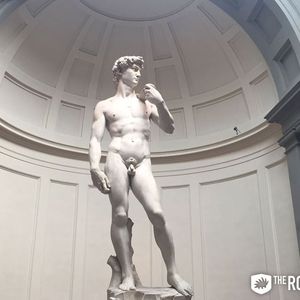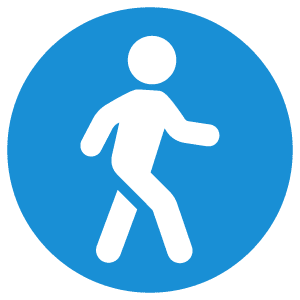 Accademia Gallery
About fifteen minutes by foot from the Santa Maria Novella Train Station, the Accademia Gallery is home to Michelangelo's David. Based on its rising popularity, we recommend getting inside the Accademia by 9:30 am to beat the crowds. A half hour is plenty of time to get from the train station to the museum with time to spare. If you'd rather let someone else handle booking your tickets, consider a Florence tour that includes Michelangelo's David.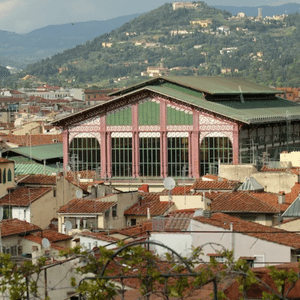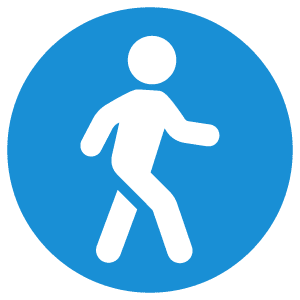 Mercato Centrale
Seven minutes from Accademia is the Mercato Centrale, a perfect place to satisfy the appetite you've worked up from the museum. Composed of two floors full of a variety of fresh Italian foods, it's a good idea to pack a small picnic from the market and take it with you. The second floor of the market is set up like a food court – this is often where locals eat.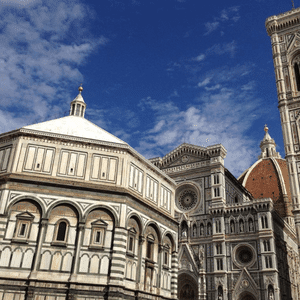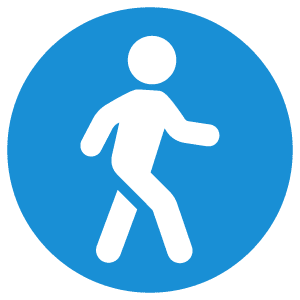 Duomo Santa Maria del Fiore
Seven short minutes from Mercato Centrale is the massive central Cathedral of Florence, referred to as the Duomo. The cathedral is captivating with its dazzling colors, enormous bronze doors and distinct cupola, or dome. While entrance to the cathedral is free, a ticket that includes access to Brunelleschi's Dome, Giotto's Bell Tower, the Baptistry of San Giovanni, the Crypt of Santa Reparata and the Opera Museum is €18. Hours may vary based on season and religious holidays.

Piazza del Duomo, 50122 Firenze FI, Italy

 Generally Open from 10a.m.-5p.m.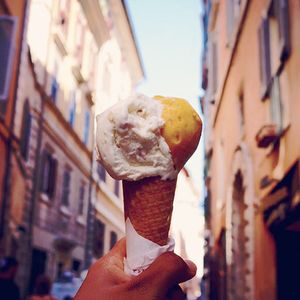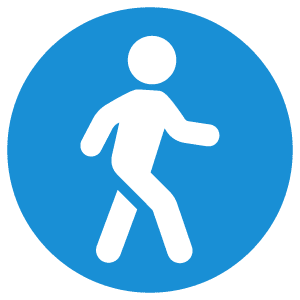 Gelateria Edoardo
Did you know that Florence is the birthplace of gelato? Conveniently, the best gelato in Florence is only a minute walk from the Duomo. Family-owned and organic, this shop offers gelato recipes that are more than 100 years old. Gelateria Edoardo is, without a doubt, one of the most authentic in the city.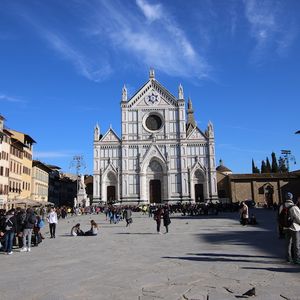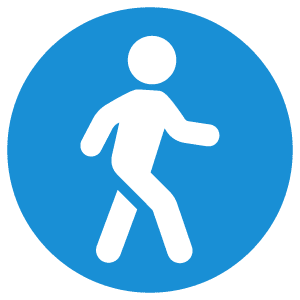 Basilica of Santa Croce
Seven minutes from your quick (but important) gelato indulgence lies the Basilica di Santa Croce. Not only is the church stunning, but it is also the final resting place of Michelangelo and Galileo. Placed at the forefront of a fun and lively piazza, take a break here to sit and relax. Take plenty of photos and do some people-watching. This is an excellent way to soak up the culture and history of Florence. Hours may vary based on season and religious holidays. Tickets are €8 for adults and €6 euros for young people 11-17. Pre-book in advance to skip the line.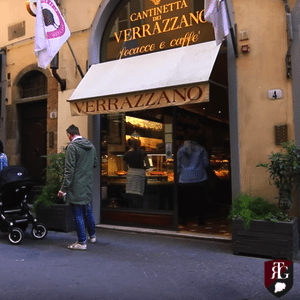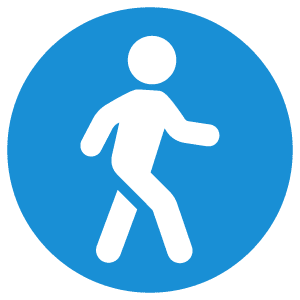 Cantinetta dei Verrazzano
At this point of the day, you deserve a good hearty meal. Verrazano is hands-down one of the best places to eat in Florence, and a common favorite among many of our tour guides and Florentine experts. It's an ideal place to grab a sandwich, salad or any Florentine delicacy - sample some of the dishes that put Florence on the foodie map of Italy.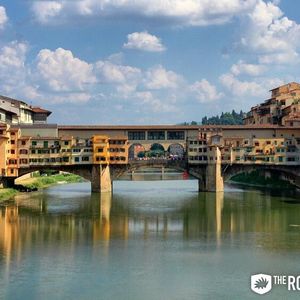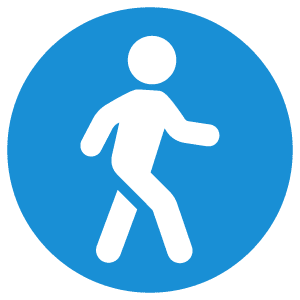 Ponte Vecchio
After you've satisfied your hunger with some of the best food in Florence, a six minute walk brings you to one of Florence's oldest landmarks, the Ponte Vecchio. This special bridge contains shops physically built into its structure, most of which sell jewelry and gold. During World War II, this was the only bridge across the Arno river that Germans didn't destroy. Instead, they blocked access by demolishing the medieval buildings on either side.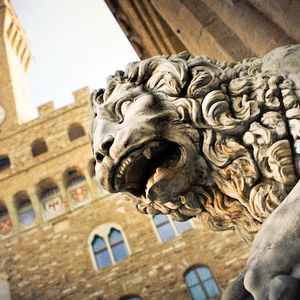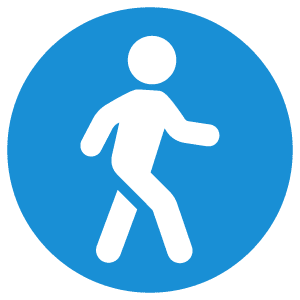 Piazza della Signoria
At the Ponte Vecchio, you're right around the corner from what the Florentines call their outdoor art gallery, Piazza della Signoria. The beautiful statues, monuments and fountains enhance the area surrounding the Uffizi Gallery. This is also where you'll find Palazzo Vecchio, which now serves as the town hall of Florence.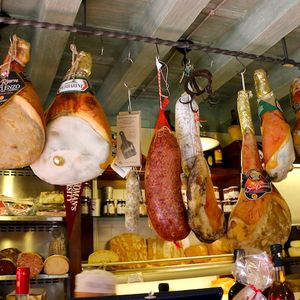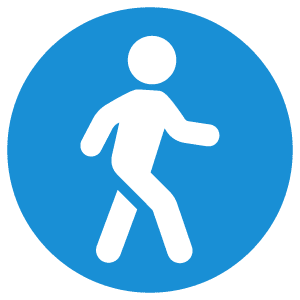 All'Antico Vinaio
At this point, your Florence day trip is wrapping up. Before you head to the train, stop at All'Antico Vinaio for a Florentine sandwich (otherwise known as a "panino"). A personal favorite of ours is the 'porchetta', or pork sandwich. Grab a glass of Tuscan wine to accompany this quick bite before heading back toward the train station. Buon Appetito!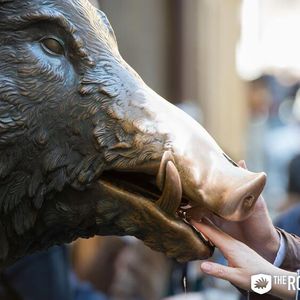 Fontana del Porcellino
On your way back to the train station, stop by a bronze pig fountain known as Il Porcellino. Local folklore states that if you put a coin inside the pig's mouth and it gets washed down into the grate below it, your wish will come true.  Another story states that if you rub the Porcellino's nose before leaving Florence, you'll return safely. The coins are used to support a local orphanage, so partaking in this tradition is a good deed. 
---
I Want More Italy!