Rich in history, art and hidden gems, Florence is a dream travel destination. But, that dream doesn't need to be lost on your mini-travelers. The magic of Florence instantly captures people of all ages, whether you're in a stroller or wandering on two adventurous legs. Here are our favorite things to do in Florence with kids. Check out this list of the best kid activities in Florence and thank us later.
---
The Best Florence Tours
Are you planning a visit to Florence? Check out our Florence tours first. Ranging from small group to private excursions, we even have a Kid-Friendly Florence Walking Tour to make your dream vacation to Tuscany with kids easier.
Palazzo Vecchio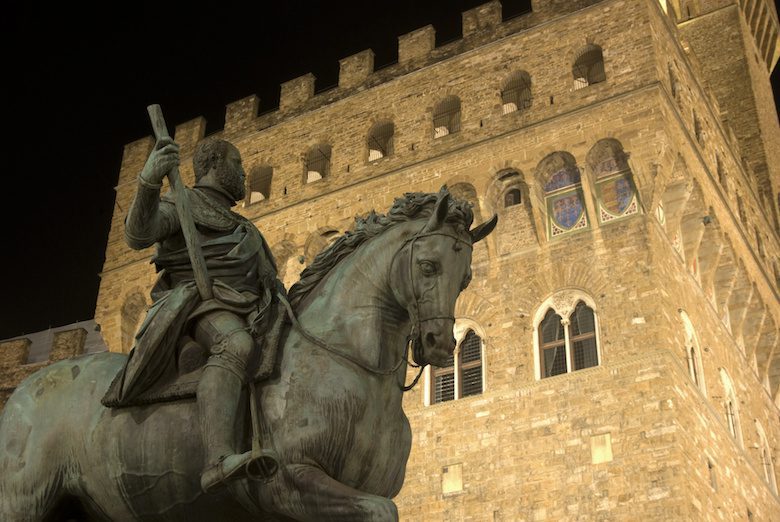 Did you know the Museo di Palazzo Vecchio hosts several art exhibits for kids? With several ongoing activities to choose from, the museum offers engaging and educational events if you're in Florence with kids. Learn about painting frescoes, attend a staged re-enactment starring the Medici family (portrayed by actors) or learn about the turtle that Cosimo I de Medici saved. And then, after you've toured one of the best art museums in Florence, round out the afternoon at the nearby antique carousel in Piazza della Repubblica.

Piazza della Signoria, 50122 Firenze FI, Italy 

Mon-Wed, Fri-Sun 9a.m.–11p.m., Thu 9a.m.–2p.m.
Boboli Gardens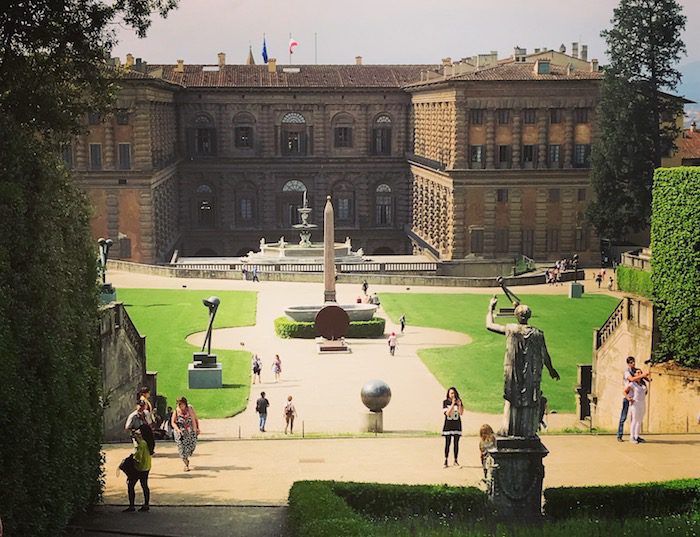 Tucked behind Palazzo Pitti, the former residence of the Medici Family, sits the Boboli Gardens. Created over a span of 400 years from the 15th to the 19th centuries, the gardens are home are a giant open-air museum sprinkled with hidden paths, secret alleys and grottoes. Furthermore, while you're enjoying Florence with kids, taking advantage of all that open green space is a smart idea. After all that walking and exploring, head across the street to Gelateria Pitti as a reward for all that walking. Eating Italian ice cream is an important part of any trip to Florence. Furthermore, Florence is the birthplace of gelato!

Piazza Pitti, Florence, Metropolitan City of Florence, Italy 

Mon Closed, Tue-Sun 8:15a.m.–6:30p.m.
Galileo Museum
Devoted to the Italian Renaissance polymath, a trip to the Galileo Museum is a good family-friendly activity in Florence. With lots of interactive displays, the museum exhibits devices and inventions like early versions of clocks, telescopes and globes. As a result of visiting the museum, you'll understand why Galileo is considered the "father of modern science".  This honorary title didn't always serve Galileo well. For example,  the genius inventor was convicted of heresy by the Vatican. Remember, don't miss two of Galileo's fingers and a tooth on display in the museum for your (slightly morbid) viewing pleasure.

Piazza dei Giudici, 1, 50122 Firenze FI, Italy 

Mon-Sun 9:30a.m.-6p.m.
 Family-Friendly Florence Walking Tour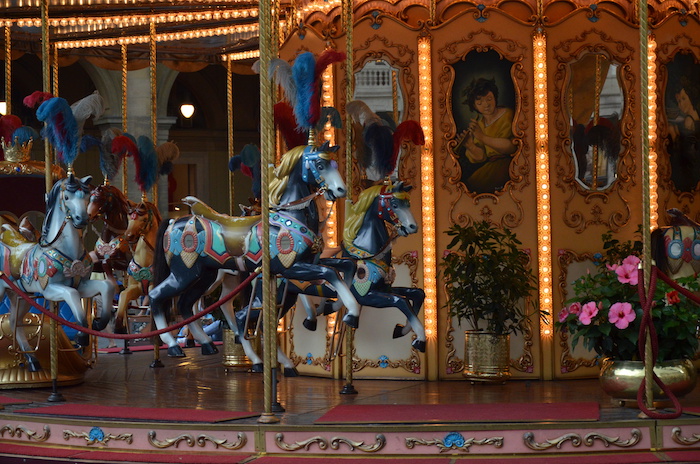 If you're planning a trip to Florence with kids, we offer a family-friendly Florence walking tour loaded with interactive and immersive activities. After meeting your child-friendly guide, take a lively and highly-participatory walking tour of Florence. Visit Michelangelo's David, a historic merry-go-round, a paper-making workshop and much more. If you've traveled with kids, you know how hard it is to keep little ones amused and entertained. If you join us on a kid-friendly Florence tour, you can relax knowing everyone in your group will enjoy themselves. On the contrary, you can handle all the details yourself. But don't you want to relax on your precious vacation?
Florentine Paper-Making Workshop
In the back of Il Papiro, a store devoted to the art of Florentine paper making, take a marbleized paper-making workshop. First, watch a paper-making demonstration before you and your family practice the art for yourselves. This hands-on experience is fun and educational for the whole family, and teaches children about traditional Florentine culture. In addition, take home a meaningful, hand-made souvenir. As a result of attending a paper-making workshop, you and your family will gain a deeper understanding of authentic local Florentine culture.

Lungarno degli Acciaiuoli, 42, 50123 Firenze FI, Italy
---
 

I Want More Italy!