It could be your first time in Rome or a weekend trip to revisit one of our world's most magical cities. Regardless, don't be discouraged from visiting Rome just because you don't have a week to soak in everything. One weekend in Rome is plenty of time to experience the Eternal City. You never know what tomorrow will bring so if you have the chance to see the Eternal City, even for a minute, you should. 
---
Hey, we sell tours too!

While the information we provide here is free, we also sell tours at very reasonable prices. When sightseeing in Rome, don't go at it alone. Join our knowledgeable English-speaking guides on one of our many best-selling Rome tours.  Experience the Colosseum, Vatican Museums and much more in complete detail. See for yourself why we've earned thousands of five-star reviews on TripAdvisor.
I believe that everyone should spend a year of their life living in Rome or Italy, but a weekend can be amazing too! If you're visiting Rome with a significant other, or just flying solo, here are the best ways to experience 48 hours in the Eternal City like a gentleman.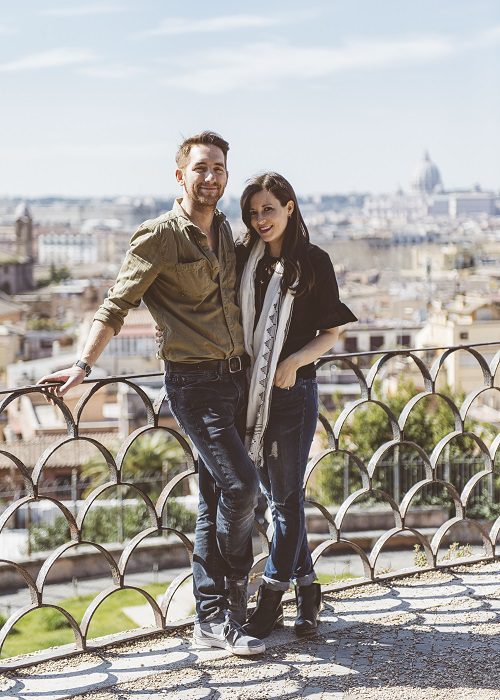 Friday Evening in Rome
6p.m. Arrive in Rome (1H): If you are a working professional in Europe and want to spend a weekend in Rome, consider leaving work a bit early on Friday and catch a flight arriving around 6 or 7 into FCO or CIA. You can take the train from the airport if you're on a budget, but why not book a transfer? For a few euro extra your driver will meet you outside of customs and help carry your bag.  
7:30p.m. Arrive at your Hotel or Residence (2H): I used to love staying in Trastevere when I was in my twenties, but now I only want the northern part of Rome between the Spanish Steps, Piazza del Popolo and Via di Ripetta. We even have an office in the area because it is so beautiful! It's a bit touristy, but for good reason. There are some great restaurants nestled among the touristy ones as well. You can decide which area is for you by reading about where to stay in Rome.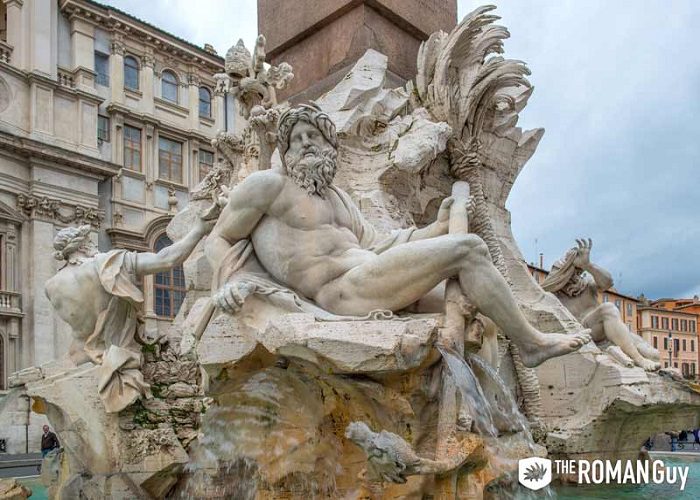 8:30p.m. Dinner and Drinks (3H): It really depends on what you are most interested in, but there is always the argument if you are looking for authentic food or a great view! Very rarely do you get both. If you have deep pockets check out Casina Valadier. Amazing restaurant with incredible views and service. You're gonna want to bring a shirt and jacket to this one, but you should do that anywhere in Rome. If you are on more of a budget I would recommend a small, but famous wine bar called Antica Enoteca.  
11p.m. After Dinner Drinks (5H): For those who don't need sleep, I heavily recommend some rooftop drinks.  Rome, the city of the Popes, shuts down pretty early, but consider a rooftop cocktail with a high-end atmosphere at Hotel Valadier. If you are looking for something nice, but closer to the ground check out Il Marchese on Via di Ripetta. You may see people from our team there!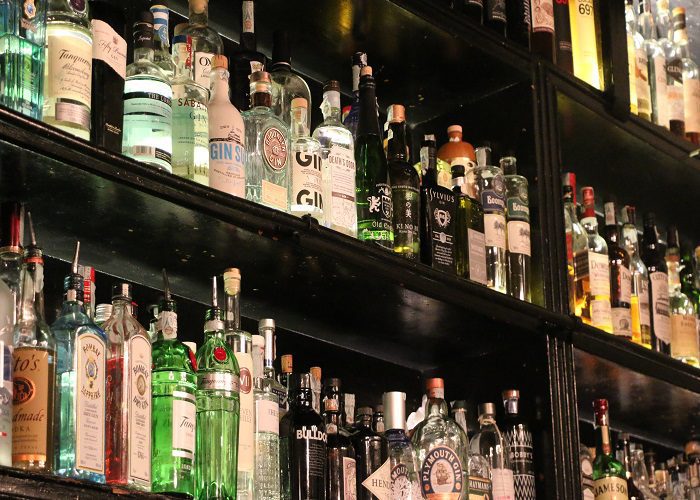 Saturday in Rome
If you are planning anything but a romantic weekend, consider heading to the Vatican extremely early, 7:10 am, for our Gold Entrance Vatican Tour.
9a.m. Cappuccino, Cornette e Centrifuge (15H): If it is a romantic weekend consider sleeping in on Saturday, but not college sleep in until noon. Get out by 9:00 am for a Cappuccino, Cornetto e Centrifuge. 
11a.m. Shopping before lunch! (17H): No romantic weekend is complete without a bit of shopping and the Spanish Steps is the place to do it. Rome is home to many top designers including Fendi and Valentino. If you're looking to visit the boutiques of famous luxury brands, head to Piazza di Spagna. Here, you'll find designer stores like Versace and Dior. From there, continue walking through Via dei Condotti, one of Italy's best streets for high-end shopping.
You'll shop some of the most luxurious brands like Prada and Dolce & Gabbana. Parallel to Via dei Condotti, you'll find Via Borgogna. This street is also a must for high-end shopping in Rome, with designers like Gucci and Stella McCartney. You'll want to grab some nice Italian threads to truly experience Rome like a gentleman. One local clothier that I highly recommend is Giannetti Camiceria Artigianale. Located on Via Giovanni Torrecremata, this artisan clothing store specializes in high-quality custom shirts. Ask for Marco.
12:30 pm Lunch at Dino e Toni (18.5H): You had a fancy dinner the night before so today you'll have to try local Roman cuisine. Dino e Toni is a locally famous restaurant near the Vatican.  It's inexpensive and you eat really rich local cuisine. There is an extremely high possibility that they'll just order the food for you instead of you ordering yourself. I always say, when you don't look at the menu in Italy you're doing things right.
1:30 pm or 2:30 pm Vatican Tour (19.5H or 20.5H): You can't come to Rome without seeing the Sistine Chapel and the best way to see it is through the eyes of an amazing guide. I really recommend jumping into our Gold Vatican Tour which starts at an ungodly hour (no pun intended), but if you're being romantic then the afternoon will do. You will see much larger crowds, however. Our 7:10 Gold Tour enters 90 minutes before general admission and 30 minutes before other tour companies. It's the ultimate. Our 2:30 pm is also great, but you may encounter more crowds than you are used to.
7p.m. Quick bite to eat (25H): You've got a really cool evening, so consider grabbing a panino or something quick before an amazing evening alone in the Colosseum.
8:30p.m. Colosseum Luna Tour (26.5H):  Two tours in a day is a bit aggressive, but this tour is special.  You enter the Colosseum at night when it is closed off to most visitors and go to the restricted areas like the Underground and Arena Floor.  It is super romantic and definitely unforgettable.
Rome on Sunday
11a.m. Villa Borghese Walk or Private Tour (41H): We're a tour company and we recommend a lot of tours.  Use your best judgment to decide how full or empty your schedule should be. Regardless, the Borghese Gardens are a must see for the romantic traveler.  Consider a row-boat ride on the lake and a stroll to Il Pincio for an amazing photo from the viewpoint (sean has photos for this).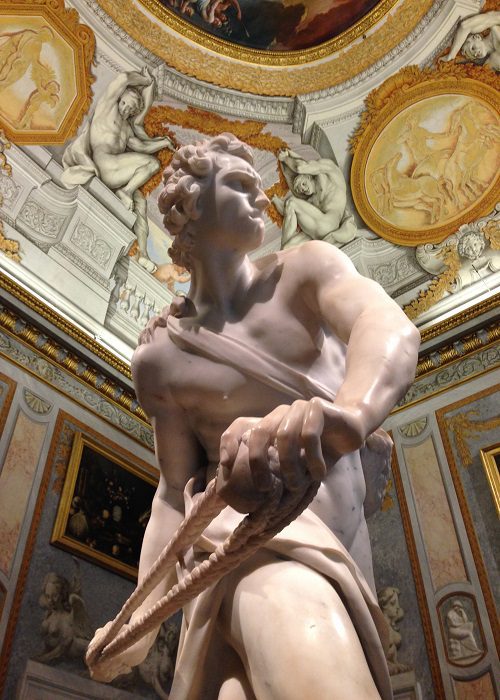 If you want to do something amazing, try a private tour of the Borghese Gallery.  Compared to other private tours, this one is priced lower than usual. The Borghese Gallery is my favorite museum in Rome. Yes, more than the Vatican. Bernini has 5 + sculptures in this gallery with incredible back stories. The gallery also limits visitors so you won't be pushed around by large groups. This is definitely the type of gallery to visit wearing a blazer (my favorite type of gallery!).  You'll walk out just after noon with tons of stimulating conversation topics over lunch and a glass of afternoon rose or white wine.
1:30p.m. Lunch in Villa Borghese (43.5H): You won't find many places with incredible cuisine in the gardens, but there is a little cafe called Casina del Lago which serves wine and edible food. If you are interested in a slam dunk last lunch, this may not be the place, but the atmosphere and view is something that is heavily appreciated by the local upper class.  
From here, you are nearly at the 48-hour mark and your fairytale is coming to an end. Consider arranging a taxi or transfer to go home. We definitely recommend a transfer at pickup as it will alleviate some unneeded arrival stress, but a taxi is an easy option to arrange through your hotel on departure. If you are very nervous about the condition of a taxi, we offer a reliable and clean transfer service in a black car.
---
I Want More Italy!