With a destination as popular as Florence, you wouldn't expect there to be so many hidden gems and things to do.
That's the indisputable charm of Italy though. 
No matter how well you explore a place, there's always something more to discover and
Here are eight things to do in Florence and a bunch of them are free!
---
Giardino Bardini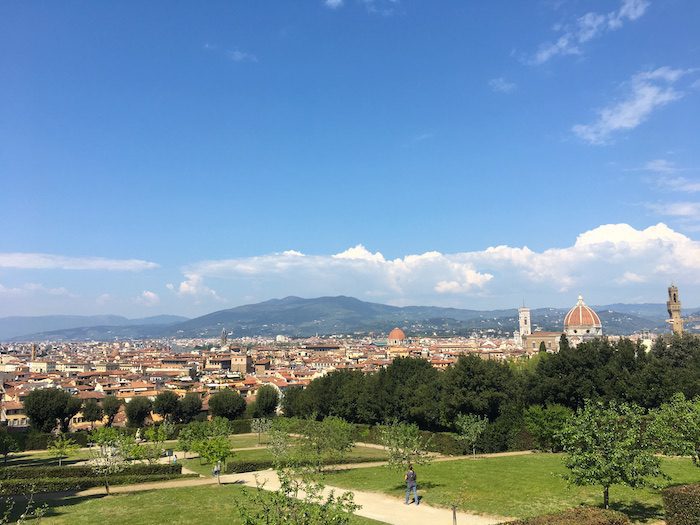 Lesser known than the popular Boboli Gardens but just as beautiful (if not more) is the Giardino Bardini.
A Renaissance garden complete with stunning Baroque staircases, a grove of olive trees and a tunnel full of vibrant and fragrant wisteria.
In addition to all these gorgeous features, the Bardini Gardens also boasts the best view of Florence.
In the 13th century, the Mozzi family originally owned the garden. Then, famous antiquarian Stefano Bardini took over the garden in the early 20th century.
Upon entering the garden grounds, climb a gravel slope to the top. Your reward? A panoramic view overlooking the Duomo and a killer cityscape framed by fresh flowers and greenery.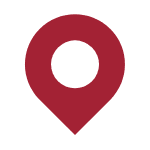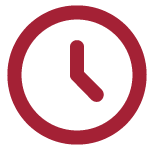 Every day 8:15 a.m. - 5:30 p.m.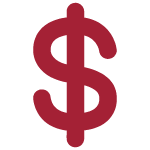 Mercato di Sant' Ambrogio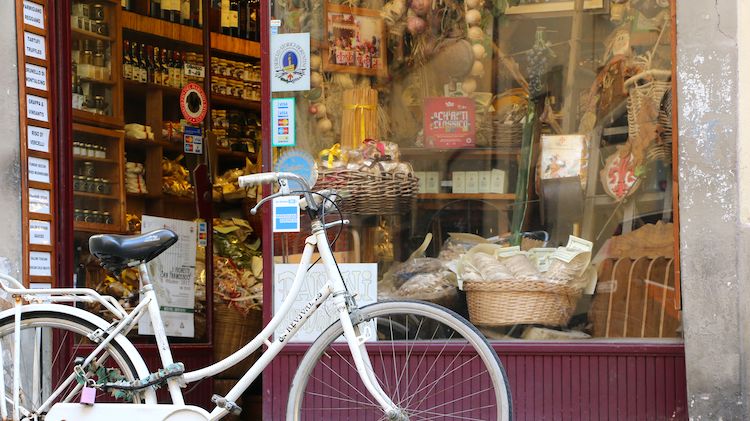 Exploring local markets is an excellent way to discover Florence off the beaten path.
Chock full of local food and antique treasures, Mercato di Sant'Ambrogio is the place to go to get a different flavor of the capital city of Tuscany.
Located about 15 minutes from the Duomo, it's far enough out of the "center circle" that you won't just fortuitously stumble upon it.
With an indoor section with everything from fresh cheese and produce stands to a selection of sit-down restaurants, you'll find many of the best places to eat in Florence here.
Outside, circling the interior section, there are clothing, ceramics, knick-knacks, jewelry and other antiques for sale.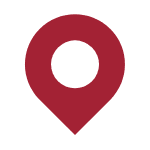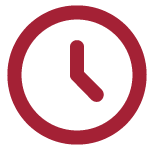 Every day 7 a.m. - 2 p.m.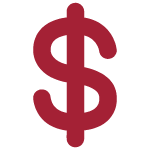 Entry is free, but the cost of goods varies!
Hey, we sell tours too!
Our Florence tours cover the most popular attractions, like the Statue of David and the Uffizi Gallery.
However, these walking tours also cover Florence off the beaten path. For example, the Church of Santa Margherita where Dante's love Beatrice is buried.
Officina Profumo Farmaceutica di Santa Maria Novella
Founded in 1221 by Dominican friars, this perfume store is located in one of the oldest pharmacies in the world. The pharmacy once used medicinal herbs grown in the monastic gardens to make medications, balms and pomades for the monks' infirmary.
The pharmacy came into prominence in the early 16th century thanks to Catherine de Medici, the daughter of the most powerful family of Renaissance Florence.
In honor of her marriage to Henry ll, the future King of France, the monks of Santa Maria Novella created a special perfume called "Acqua della Regina", water of the Queen.
You can still buy that same perfume, with the scent unchanged, under the new name of "Acqua di Santa Maria Novella". 
Today, you can walk around the various rooms and shop the oils, elixirs, perfumes, or simply engulf yourself with the potent fragrance of flowers and spices.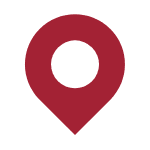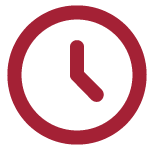 Every day 9 a.m. - 8 p.m.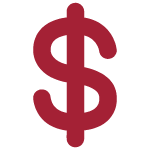 Entry is free, but the cost of goods varies!
Perseus with Head of Medusa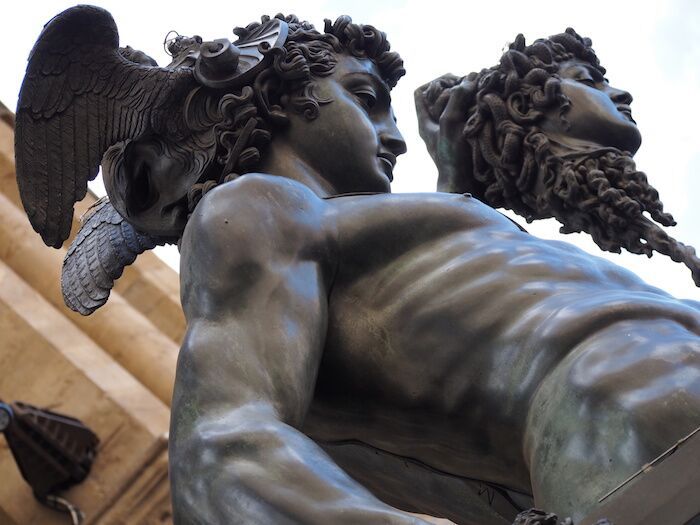 Smack dab in the middle in Piazza della Signoria, stands this hidden gem. Sculpted by Benvenuto Cellini, Perseus with the head of Medusa is considered one of the most important and impressive statues in the collection of art that lives in this outdoor space.
He began work on his masterpiece in August 1545, and finished it nine years later.
After you get your fill of the front of the statue, walk to the back. 
You'll see a face carved into the back of Perseus's head.  This is the self-portrait of Cellini himself. His face is carved with great detail and care, and is easily missed unless you look for it. The statue is located under the left arch of the Loggia della Signoria.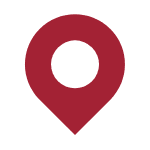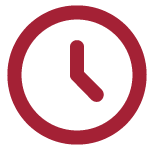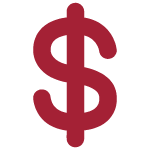 Sei Divino
An enoteca (wine bar) in Florence, Sei Divino is a favorite among locals and expats.
With a knowledgeable and friendly staff, this place will not only recommend wines but also has a huge selection.
If it's cocktails you're after, fear not. Classic Italian cocktails, like the Aperol or Campari Spritz, are available as well.
In addition, they are known for reinventing classics like the Negroni. Head to this place for a late-night snack or drink.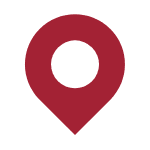 Via Borgo Ognissanti, 42r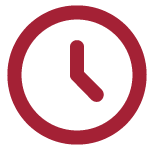 Every day from 6 p.m. - 1 a.m.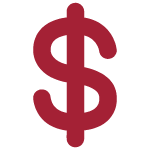 Gelateria della Passera
When in Florence, the birthplace of gelato, visiting Gelateria della Passera is a must.
Located just a stone's throw away from the famous Ponte Vecchio. At this gelato shop in Florence, instead of paying €5 for a small cup of frozen food coloring, pay €2 for a small cup of organic, handmade gelato.
In addition, most of the selection they sell is naturally vegan.
Big enough for just one group to go in and order at a time, enjoy your treat outside in the adorable piazza. Don't believe us? See for yourself and thank us later.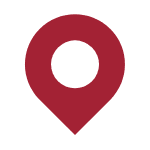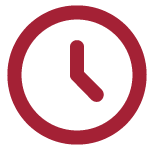 Tuesday - Sunday, 12 p.m. - 9:30 p.m.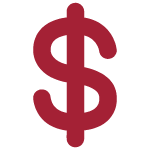 Prices of gelato vary based on sizes
Hospital of the Innocents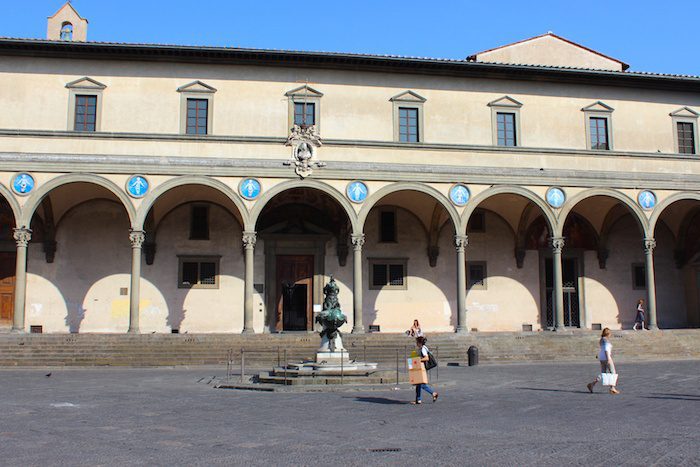 This museum is dedicated to the first orphanage in italy, the Ospedale degli Innocenti, or the Hospital of the Innocents.
This museum might not be the most cheerful part of your Florence visit, but it definitely gives you insight into what life was like for Florentines centuries ago.
Here, you can learn the history of the orphanage, get a sense of what it used to look like and understand the adversities that children in Florence endured.
You can even see a wheel that used to be in front of the orphanage where parents of unwanted children could deposit their babies to the orphanage through small slats.
Not happy enough for you? A visit to this museum supports a large institution in Italy that aims to care for children, so supporting this museum might make your trip feel more charitable than you had anticipated.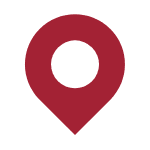 Piazza della Santissima Annunziata, 13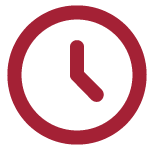 Every day from 10 a.m. - 7 p.m.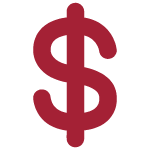 San Miniato al Monte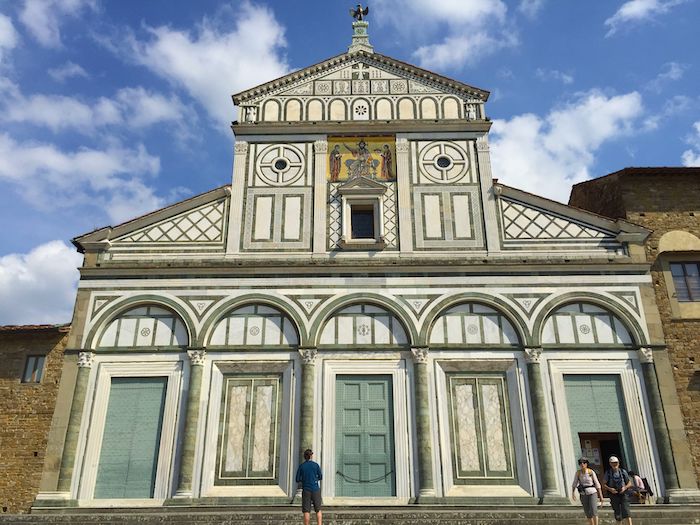 Most people visit Piazzale Michelangelo when seeking out the best views in Florence. If you've ever been, you'll know that while this scenic overlook is beautiful, it can get very crowded.
-For fewer crowds and even better views, hike up the hill just a little bit more to reach San Miniato al Monte, a beautiful basilica with ample room to sit out and enjoy the cityscape.
You can also visit the interior of this iconic Romanesque church. Adorned with breathtaking marble pillars and Renaissance frescoes, San Miniato offers a beautiful perspective of art in Florence.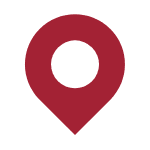 Via di San Miniato al Monte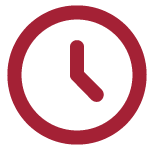 Sundays: 8:15 a.m. - 7 p.m., Weekdays: 9:30 a.m. - 1 p.m. and 3 p.m. - 7 p.m. (until 8 p.m. in summer)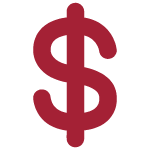 ---
I Want More Italy!