Whether you're traveling to Rome on a budget or not, sometimes it's nice to be able to give that credit card a rest. While there are plenty of timeless and memorable experiences that cost a dime or two, there are just as many free things to do in Rome that will leave a happy mark on your vacation and give you lasting memories.
The more well known options like resting on the Spanish Steps and tossing a coin in the Trevi Fountain are not included in my list below, although they shouldn't be missed. I wanted to share my secrets with you, and show you the lesser-known doings that won't cost you anything. After all, a vacation in the Eternal City wouldn't be complete without exploring some secrets.
---
View from Vittoriano

This just happens to be one of my favorite places in Rome. At the top of the ancient steps to the right of the Vittorio Emanuele building is one of the most impressive views in Rome. With a view of the Colosseum and forum on one side and the rolling Roman streets on the other you're set. Don't miss the Ara Coeli church while you're here.
Address: Scala dell'Arcicapitolina, 12, 00186 Roma| Ara Coeli church is open daily from 7am -7pm
---
Explore the Jewish Ghetto
Just minutes from the cat sanctuary of Largo Argentina, the Jewish Ghetto is tucked in by small side streets, with only one entrance and one exit. This atmospheric neighborhood is characterized by art studios, vintage clothes shops, traditional bakeries, and authentic trattoria's serving mouth-watering fried artichokes.
---
Walk the Appia Antica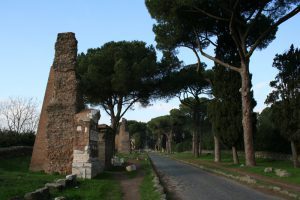 Just outside the hustle and bustle of the city center you have no choice but to explore the cobblestone paths, which are studded with Roman ruins, towering pine trees, and eerie catacombs.
Take bus 118 from Piramide Metro station to get there. It travels the length of the road and there is a stop at the visitor centre. Find out how to use the buses in Rome here.
---
Gianicolo Hill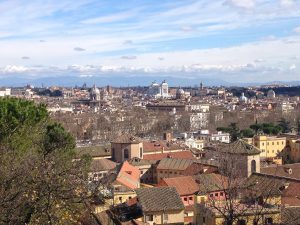 This architectural masterpiece is the second-largest hill in modern Rome, but isn't considered one of the seven hills of the city. With impressive views of the city, you can see the dome of St. Peter's on one side with Piazza Venezia and Castelli Romani, a cluster of small towns in the 7 hills, on the other side.
Address: Via Giuseppe Garibaldi, 00165 Roma
---
Protestant Cemetery
Basically in the shadow of Rome's only pyramid, this mystical and hopelessly romantic cemetery is minutes away from the cool Testaccio neighborhood. Since 1953, it has been known as the "acatholic cemetery"- a home for many religions. Some of the better-known graves here are of Keats, Shelley, and Antonio Gramsci, the founder of the Italian Communist Party.
Address: Via Caio Cestio, 6, 00153 Roma | Open daily from 9am-5pm
---
Basilica di Santa Maria in Trastevere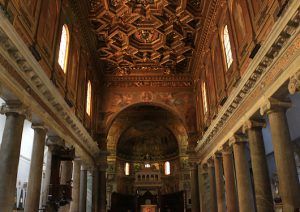 One of the oldest churches in Rome, this minor but impressive basilica will delight all your senses. Dating from the 4th century AD, you can enjoy beautiful mosaics on the inside and also the façade. The charm of the church is enhanced by the location in the distinctive charismatic Trastevere neighborhood.
Address: Piazza di Santa Maria in Trastevere, 00153 Roma | Open daily from 7:30am – 7pm
---
Explore the neighborhoods
You can't understand Rome without seeing her heart and soul. She likes to hide them off the beaten path in the distinct neighborhoods where you find charming piazza's and flowing fountains, pizzeria's owned by loving families, and broken cobblestone streets that will make you think, "Ah, yes. This is Rome."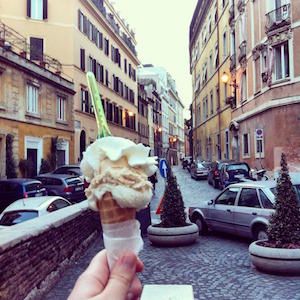 My suggested neighborhoods to really explore are:
Trastevere– This hot spot isn't a secret but it's popular for a reason. Restaurants, bars, art galleries, narrow streets, locals and tourists.
Testaccio- Right across the river from the Porta Portese market is an up and coming neighborhood. You'll find authentic restaurants, a grandeur food market, local shops- a roman life awaits.
Garbatella– A poetic neighborhood that is living proof that things don't always go according to plan but work just the same. Street art, Roman high rises, football games in squares as the parents watch with a coffee in hand at the bar, and unapologetically authentic. This is a cool place to roam around and experience a different side of Rome you may not have thought about prior.
Monti- Monti is the perfect storm in terms of location. Near the Colosseum, termini train station, and the well-known Santa Maria Maggiore Church; you can get there by either metro line or selection of buses. You will appreciate the rich-colored buildings, central fountain where everyone savors their favorite gelato flavor, the winding cobblestone streets that lead to the best vintage shops in the city with hidden restaurants around every corner.
---
Activites and attractions that are always free at specific times:
Colosseum, Palatino, and Roman Forum- first Sunday of the month
Vatican Museums- last Sunday of the month
All state museums- first Sunday of the month
Pope's weekly audience- every Wednesday morning
Porta Portese Market- every Sunday morning
---
#ItalyOurWay
The Eternal City is, and should always be, a never-ending adventure. We're so passionate about sharing our secrets and tips with you so you can experience the same love for Rome. Use #ItalyOurWay on social media and share your awesome adventures with your biggest travel supporters! Follow us on Facebook,Twitter and Instagram.
---
Discover More
Looking to find the best food Rome has to offer? Don't miss our evening foodie tour to discover all the best authentic Italian food in the city!