Winter is just around the corner, and while of course, it is fun to visit Rome during summer to enjoy a cone of gelato, Rome in winter is a whole new experience that you should definitely not miss. One of Europe's most beautiful capitals, Rome definitely knows how to treats its visitors.
So while you are exploring the city or if you are planning a trip there in the winter season, keep in mind these 6 activities that Uniplaces, the student accommodation provider, has compiled to prove to you that winter in Rome is equally as magical!
---
1. Visit the Vatican
When you visit Rome, going to the Vatican is a must. The best part is that if you choose to do it in the winter, it is less crowded. However, you should keep in mind that the period between Christmas and the 6th of January is the most crowded. When visiting the Vatican you should definitely check out the Sistine Chapel and Saint Peter's Basilica.If you want an expert to show you around as well as skipping the lines, check out the best Vatican Tours available!
Oh, and if you are really lucky, why not try to sneak in a picture with the Pope and maybe try to find out what the whole deal with the Da Vinci Code is all about.
---
2. Drink Red Wine in an Enoteca
If you think about Ancient Rome and the parties that the Romans used to have, somehow you imagine those big jars of wine. So, if you want a taste of the red wine that they had back in the days, or well, simply try some Italian wine, the best place to go is an Enoteca. What exactly is this? A wine shop where you can have a wine tasting at a reasonable price. The best part is that if you like a type of wine, you can buy a bottle to take home and relive the experience.
---
3. Visit the indoor market in Testaccio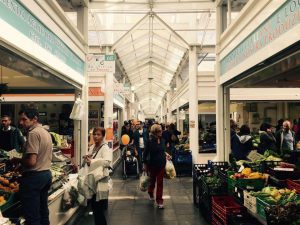 You know what they all say: when in Rome, do as the Romans do. If you want to have an authentic Roman experience, then you should definitely check out the indoor market in Testaccio. There you can get a chance to taste the local specialties and eat like the Romans do. So, I guess that you should prepare your taste buds, because the experience will be one full of flavors. And if the Italians don't have great cooking skills, then I don't know who does.
---
4. Go to the Opera
If you are looking for an authentic entertainment experience, then the opera is the right place to go. Most of the opera performances are in Latin and we all know where Latin originated in. If you want to relax and enjoy some great entertainment, then buying tickets to an opera performance is probably one of the best things that you can do in Rome in winter. After all, you do need a break from visiting the city, right? So, what are you waiting for? Book the tickets because they sell fast during the cold season and you definitely do not want to miss out.
---
5. Eat artichokes and seasonal cuisine
Italians are most famous for their delicious cuisine. To be honest, we like it so much, that we find it everywhere around the world. I mean, you have probably eaten pizza or pasta in the last month at least once. Oh, and when was the last time you ate some ice cream or tiramisu? Well, if you happen to be in Rome during winter, you should definitely check out artichokes and get a taste of the seasonal cuisine in the local Christmas market. Also, you should definitely try out their famous panettone which is delicious.
---
6. Hit the shops for the winter sales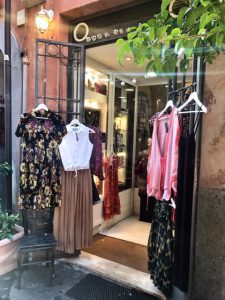 Winter is the season for gifts. We all know that Italy is most known for its fashion. I mean, think about it, you definitely know at least one Italian fashion designer. Even though Milan is one of the fashion capitals of the world, Rome also has a great sense of fashion, or at least the Romans do.
Oh, and when is it better to renew your wardrobe if not when the sales kick in. Let's be honest, most people love to shop and it is quite a relaxing activity. Reward yourself with something pretty, because you deserve it!
If you love vintage clothes, Rome has some treasure vintage stores, so go and have a rummage!
---
If you want a slightly different experience in Rome in winter then what people usually do in the city, the you should put some of these activities on your itinerary. You are surely going to enjoy them, and if not, then you will probably have a good laugh about them when remembering them later on.
So, book your flight, pack your bags and embark on your adventure! Oh, and don't forget. No matter where you are, somehow all roads lead to Rome.
This post was written by Andre Franco from Uniplaces
---
Discover more
What are your favorite places to visit in Rome during the winter season? Let us know on Facebook, Twitter or share a photo on Instagram.