Italy is undoubtedly and indisputably the land of beauty – the scenery and nature, the food and wine, the people (no doubt about it), and of course, the lyrical language. After living here for three years, I've been exposed to words and expressions that so perfectly describe a situation, and don't translate into English. The Italian language has taught me a lot about my own language, one of which is that we like to drag on and on with 10 words to explain one idea – Italians do it a bit differently.
Here are my 10 most useful and simple Italian expressions, and when or when not to use them when you're next in Italy!
---
1. Andiamo! (Let's go!)
Say it: An-di-AAM-o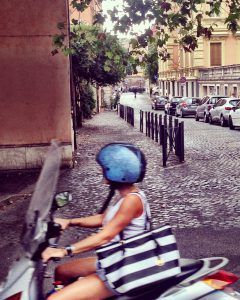 If you follow our adventures on Instagram, you may have noticed we use #Andiamo with all our photos. It can be used as an imperative – Andiamo, siamo in ritardo – Let's go, we're late! Or, when doing exhilarating travel planning – Andiamo lì! – Let's go there! You can use it when you're telling someone to get a move on it, agreeing on a restaurant, or simply suggesting it's time to go – Siete pronti? Andiamo? – Are you guys ready? Shall we go? Andiamo is not used outside of this context, but within it, you're good to go!
---
2. Magari (I wish, if only)
Say it: Ma-GAH-ree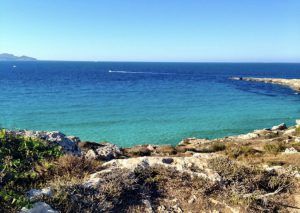 This one took a while for me to get a grip on.  If you type it into ole faithful, Google Translate, it means "maybe". However, it's more of the wishful thinking "I wish" or "if only."  For example, "You want to call in sick tomorrow and go to the Amalfi Coast instead?" "Ah, magari!" "I read somewhere that calories don't count in Italy." "Ha! Magari!". You shouldn't, however, use it in the context of "maybe." For this, Italians use "forse".
---
3. Basta (enough)
Say it: BA-sta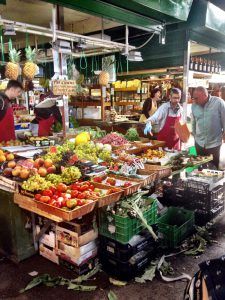 Ah, yes, the infamous basta.  This is one of my favorite Italian words because it can be used when you're fed up with someone or something, as well as to end your order.  If your neighbors have been endlessly playing loud music – Basta!  If your boss relentlessly sends you emails throughout the day – Basta! But, if you are in a restaurant and the waiter/waitress asks if you would like anything else, "no grazie, basta" – no thanks, that's enough – is the perfect response. If the eager fruit vendor tries to stuff in unwanted oranges – basta, basta!
It doesn't mean "enough" in every context, though. For example, when you have the sufficient quantity of something – "we have enough wine for the dinner party tonight"- the word abbastanza is used.
---
4. Che casino (what a mess)
Say it: Keh ca-SI-no
This is something I learned early on in my Roman life and use/hear it on a daily basis. You walk in your room after a long day and see the clothes from the morning's outfit roulette – che casino! You can't see the surface of your desk because there are so many loose papers everywhere – che casino! Stuck in bumper-to-bumper traffic? CHE CASINO!
Bonus – it's not one of those secretively offensive words depending on the context so you're free to "che casino" all over town.
---
5. Ma dai (ugh come on!)
Say it: Ma dah-EE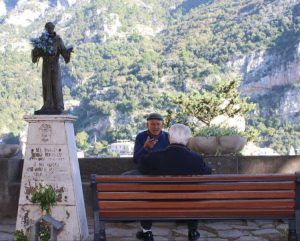 A perfect example of something that simply doesn't exist in English, especially as just a single word. You can't walk the streets of Italy and not hear frustration or encouragement in the form of Dai! In Roman dialect it's daje (dah-yay) and is used by excitable people of all ages, in varying contexts.  If you're faced with a situation and say "I can't do it", you'll be hit with a "Ma dai" response – just go on, do it! You're stuffed to the gills and can't possibly fit in one more bit of your cannolo – DAI! Someone cancels last minute for an apperitivo happy hour)? Hit them with a daje!
It isn't, however, used in the cheering "come on" that we would use in a sports competition – this would be more similar to the Italian Vai!
---
6. Vabbè (oh well, whatever, tough life)
Say it: Va-Bay
Another example of Italian perfection that doesn't exist in the English language, and another word that took me a while to grasp. For the longest time, I thought everyone was just abbreviating the very used "va bene", which means "ok", "alright", or "it's ok for me". Vabbè is very different, though. It's the perfect one word, usually accompanied by a shoulder shrug and head nod, to express "ok whatever".
"Oh man! This restaurant is closed!" "Vabbè there's a good pizzeria right around the corner." Missed your train to Naples because of traffic near the Colosseum? "Vabbè there's another one in ten minutes."  You'll typically see it when one person responds differently than expected.
---
7. Figurati (don't worry about it, don't mention it…. and holy moly)
Say it: Fee-GU-rah-tee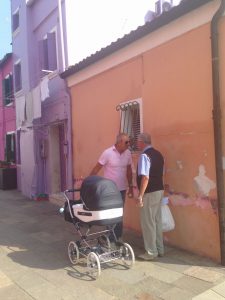 One word, different meanings. When you say "grazie" to Fabio because he bought you a glass of wine, he can come back  with a boisterous, "figurati – no worries!" Let's say you have to cancel lunch with your friends after your Vatican tour because Fabio surprised you with a trip to the Amalfi Coast. "Mi dispiace ragazzi, I'm sorry guys, but I can't do lunch." An energetic "Ma figurati – oh don't worry about it" coming your way.
A completely different use of figurati, though, is used in a less optimistic context in the sense of "Noooo holy moly cannoli!" "Not only did Fabio leave me in The Amalfi Coast but I had to take the long regional train back to Rome." "No ma figurati," with a low, drawn-out voice, usually accompanied by throwing your hands up in the air.
---
8. Ti voglio bene (I love you)
Say it: Tee Vo-yiO be-ne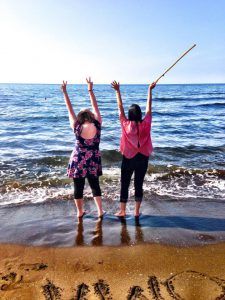 With the romance of the Italian culture, it shouldn't be any surprise that they have a specific "I love you" for their significant others – "Ti amo". On the other hand, "Ti voglio bene" is used for non-romantic connections. "You're my best friend, ti voglio bene!" "You're such a great sister, thanks for this bottle of Barolo – ti voglio bene!" You're safe to use it with friends and family members, but if you want to communicate a deep love for your partner, better stay clear of this one and fly towards "ti amo".
---
9. Che Fico (cool/awesome, what a hunk)
Say it: Keh FEE-co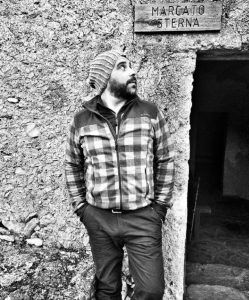 Just as they incorporate romance and passion into their language, the Italians also integrate food. Literally translated, "che fico" means "what a fig"! However, it's used when you think something is really cool.  "I just had a VIP tour with The Roman Guy at the Colosseum and we saw all the restricted areas!" "Che ficoooooooo!"
This expression is also the perfect combination of food and romance in the Italian language.  When you see Fabio walking down the street and your eyes fill with wander and you start floating on air – "Did you see him? Che fico – he's a hunk!"
---
10. Acqua in bocca (keep it to yourself)
Say it: Ah-qua en BOH-kah
The literal translation is (keep the) water in your mouth, but it's used for when secrets need to stay secrets.  Just as everyone loves gossiping, nobody wants to be blamed for spreading the fire. "I forgave Fabio and am planning a special trip to Florence as a surprise birthday gift, but ė un segreto, acqua in bocca! – it's a secret, keep it to yourself! Warning received.
As long as you don't use it as a literal meaning of having water in your mouth, you're free to use it in any situation within this context.
---
Discover More
In the midst of planning your Roman Holiday? Check out my suggestions for itineraries in The Eternal City!
I hope these words and phrases have given you a taste of how fun (and animated) Italian is. Use them on holiday or even at home to transport you to la dolce vita. Spread the Italian love by Sharing this post on Facebook, Twitter, Instagram and YouTube!
Enjoy!